Oops! Weirdest Accidents
We can only guess how some of them happened
(the truth is often stranger than fiction)
The following photographs document mostly the bizarre aftermath of car & truck accidents, when it's not as easy to guess what caused them. Sometimes even police can't figure out the truth.
We'll start with the most mysterious ones. Every one of them may be turned into a hair-raising story: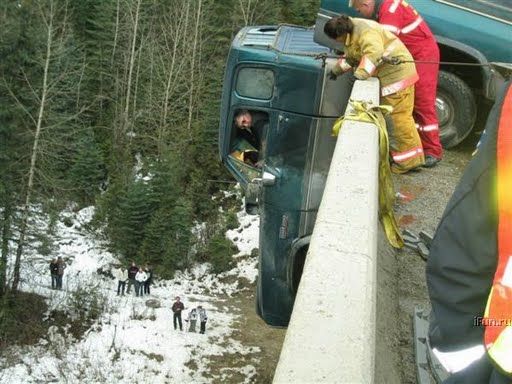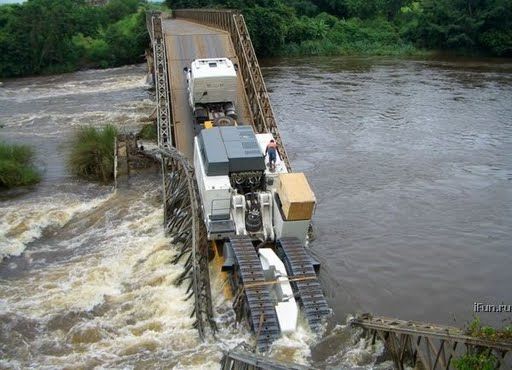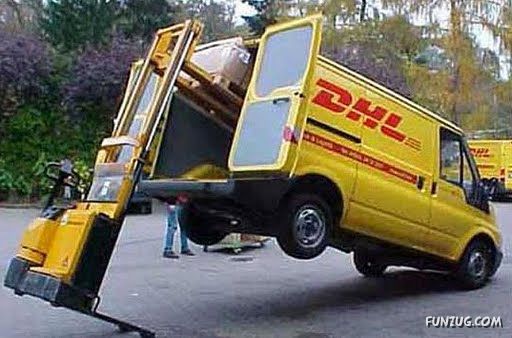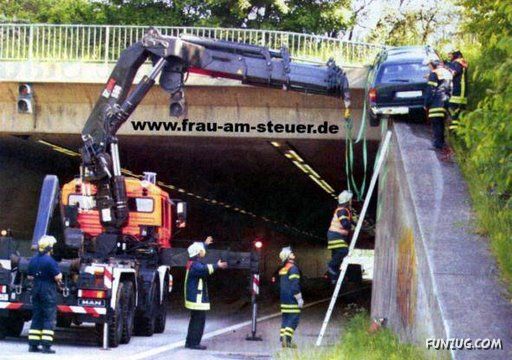 How do you end up being run over by a plane?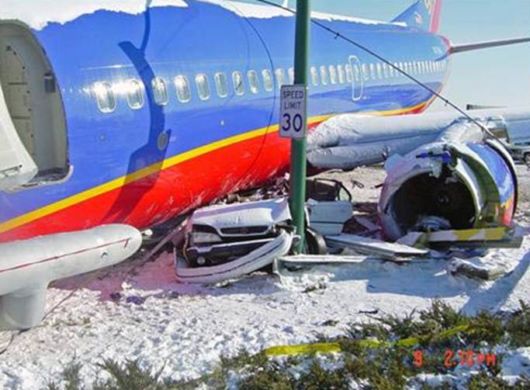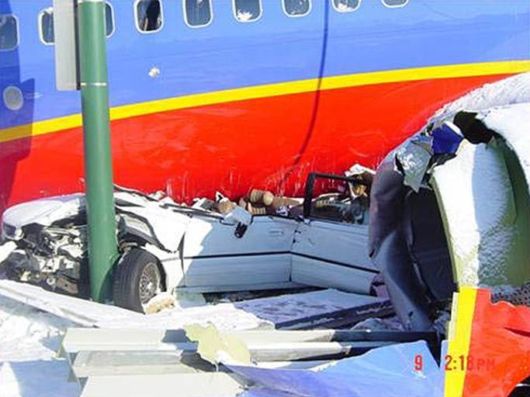 Update:
This was 2005 crash at Midway Airport in Chicago , where the airport is literally in the middle of a city, with no room (compared to O'Hare which has fields between the street and runways). In this case, the pilot decided to land during a snowstorm, hit a ton of snow on the runway and didn't have any time to stop before it was in the street. (moreinfo)
What IS that thing, which totaled a nice bimmer?
(could be a promo for a movie, too) update: "The World is Not Enough" James Bond movie actually.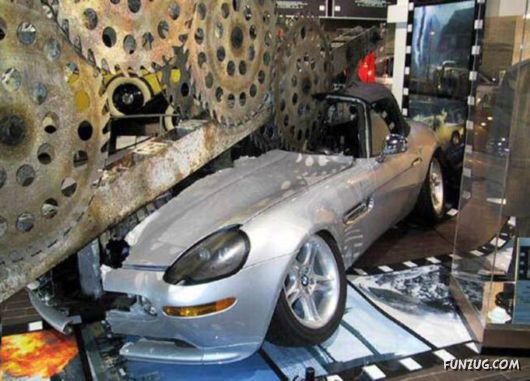 I'm sure there is a background story behind this unfortunate incident. After all you don't get your car totaled by a rolling concrete ball every day: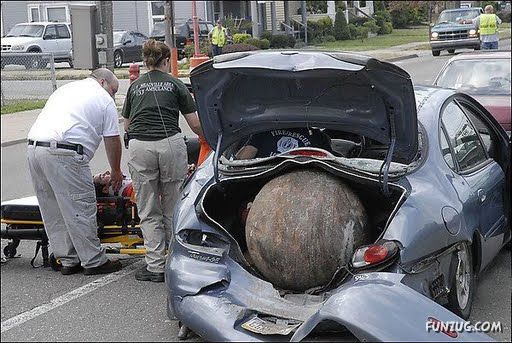 A steel wrecking ball came off its cable and rolled down a hill into the middle of a small town in Pennsylvania . (moreinfo)
Thwarted by a cannon (in the middle of a busy street!) –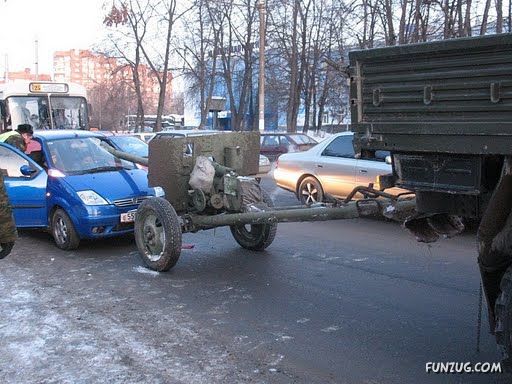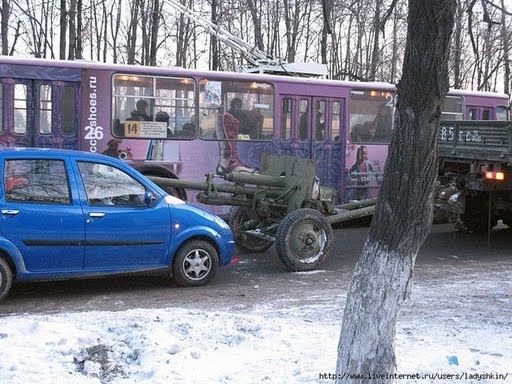 (photo credit: Ladyshkin)
other unknowns –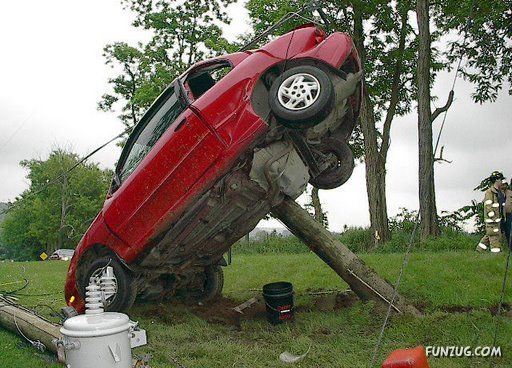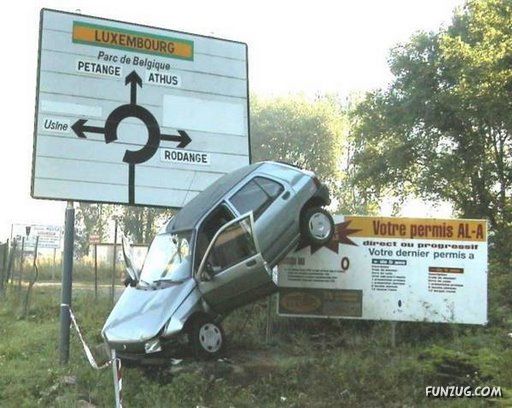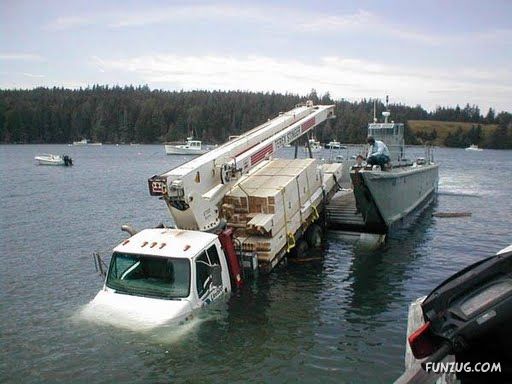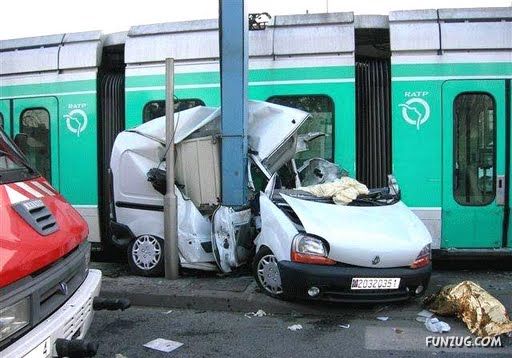 Accident @ Mumbai , India –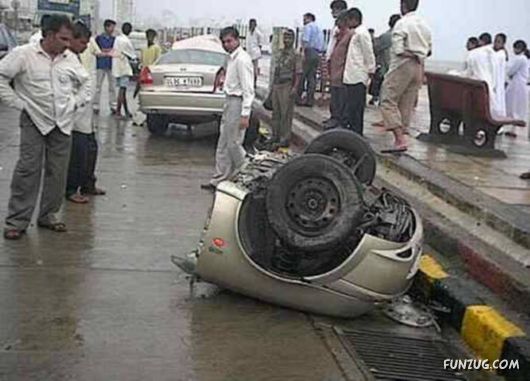 At least this accident has a known history: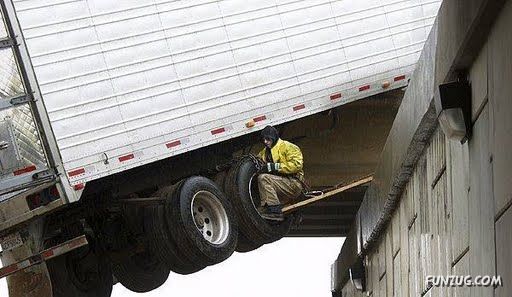 (photo by Douglas Tesner)
Place: Gallup , New Mexico . An unidentified member of the tow truck company called to remove a truck from the overpass sits dangerously under the truck as he attempts to get a strap under it.
Wrapped, squashed, and otherwise totaled: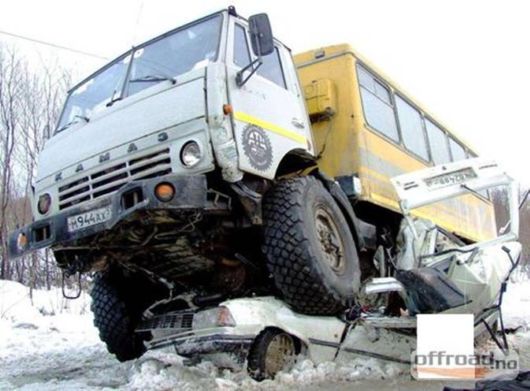 This one already is a classic, still the story did not surface about it: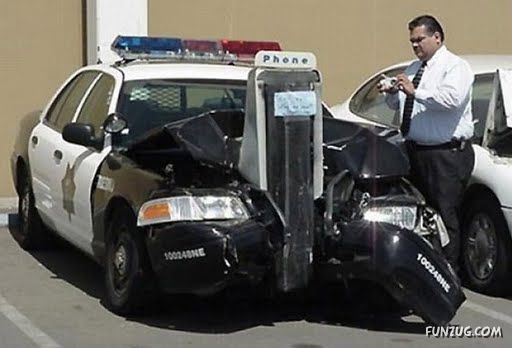 All that remains… and that's not much: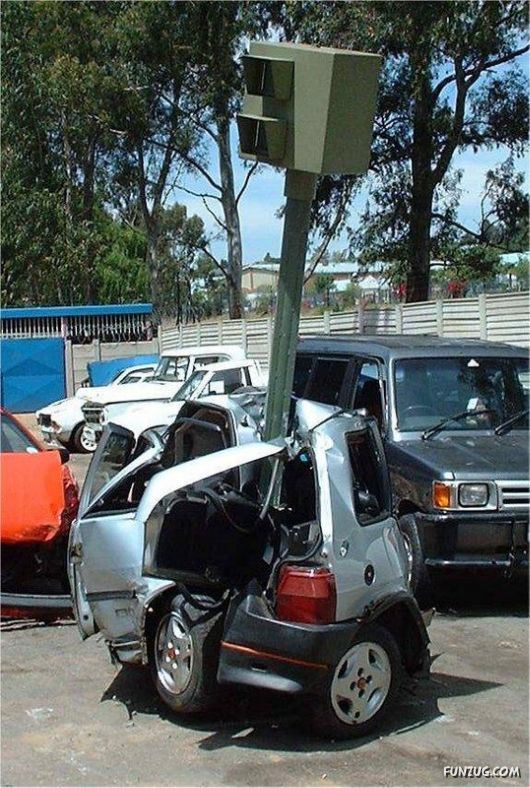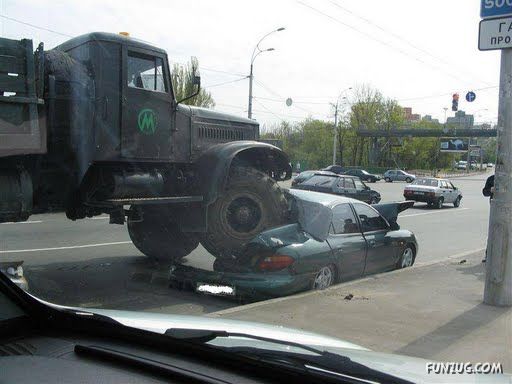 A dubious honor of being squashed by the world's biggest motorbike: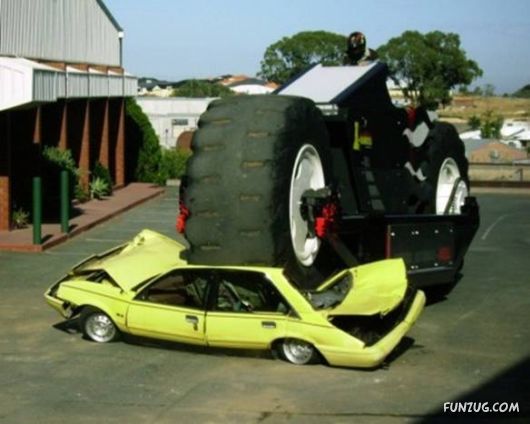 Totally sunk
Battling the elements: flash floods, sink holes, trees felled by a strong wind: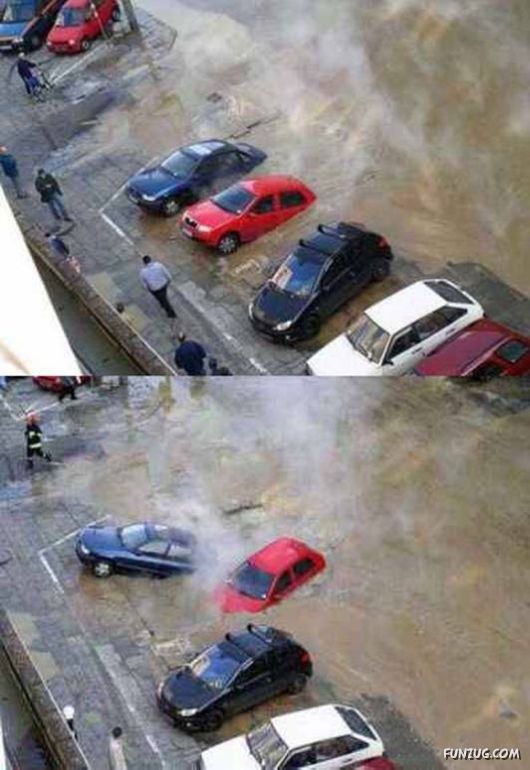 os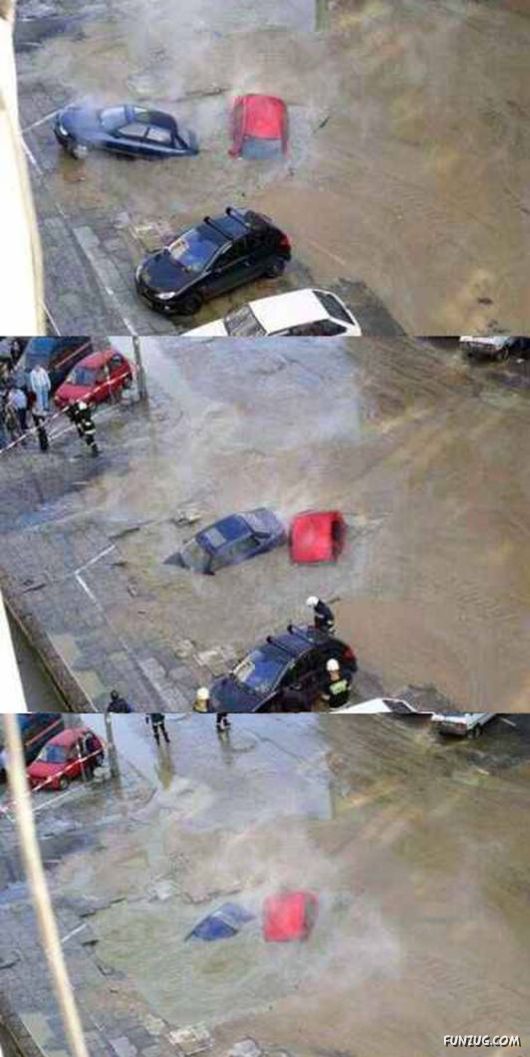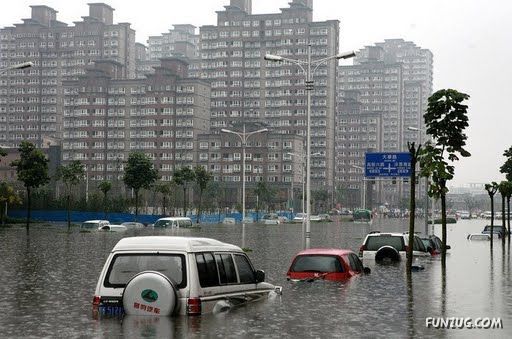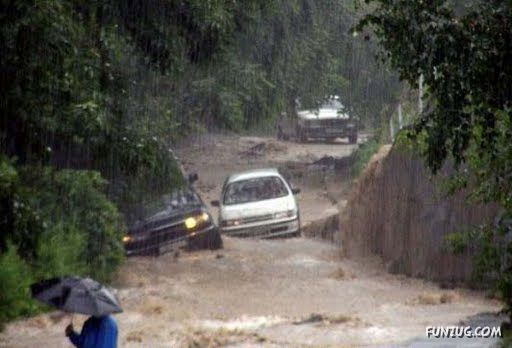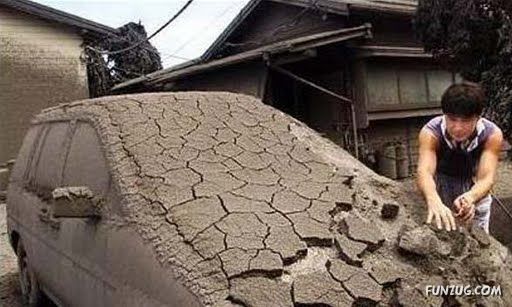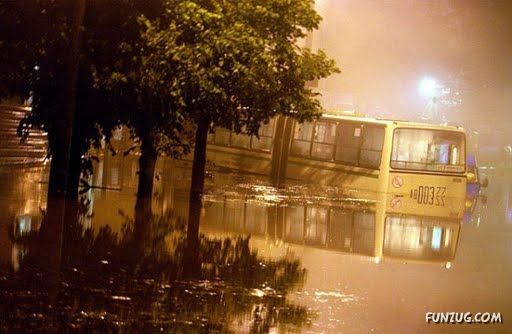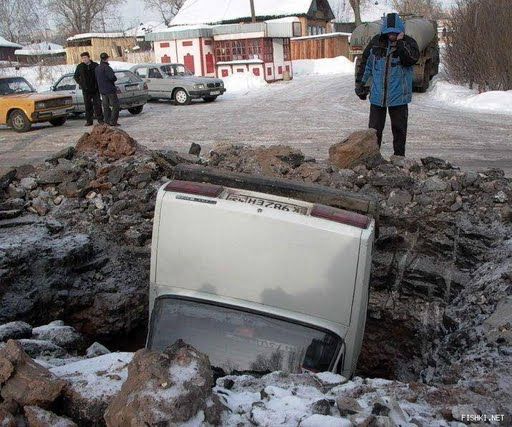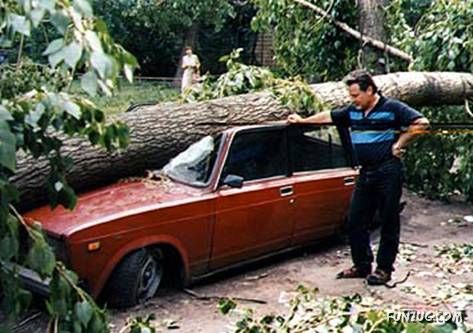 Digging out your car after a snowstorm in Yakutsk , Russia :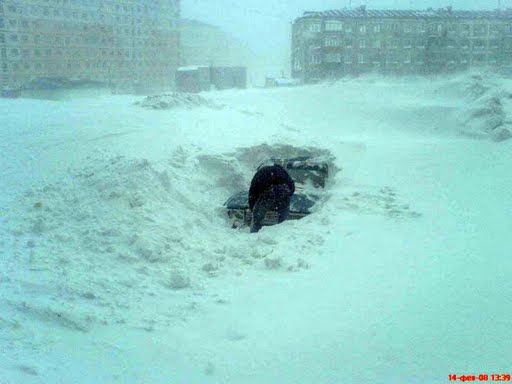 Acrobatic Parking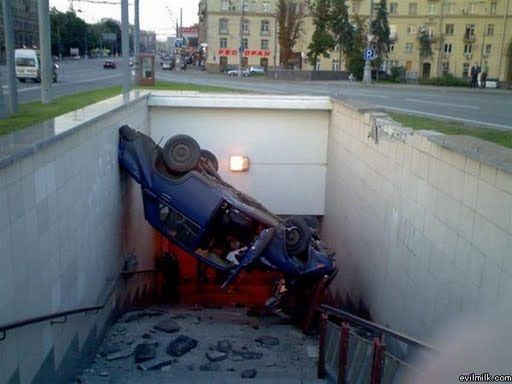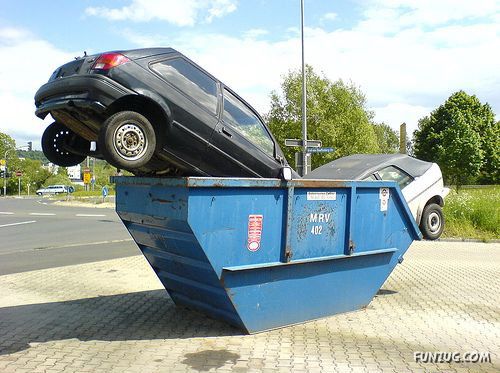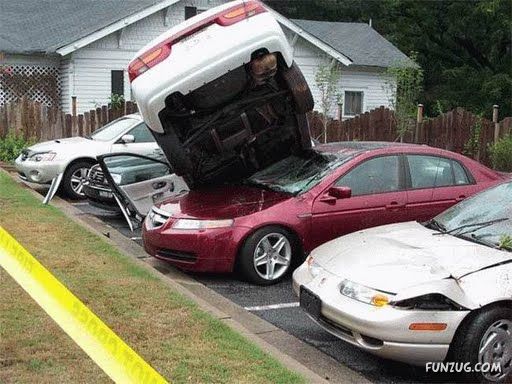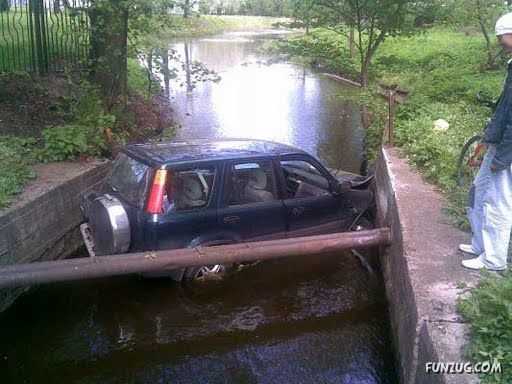 There is a deep sewer hole right under this nice car: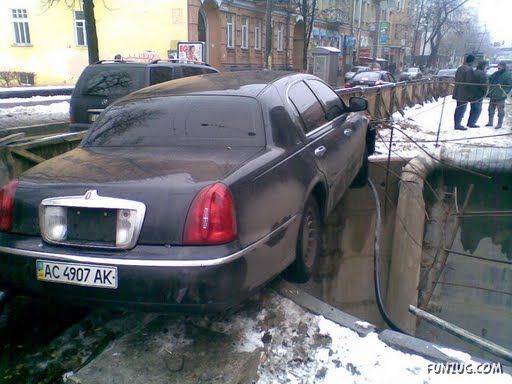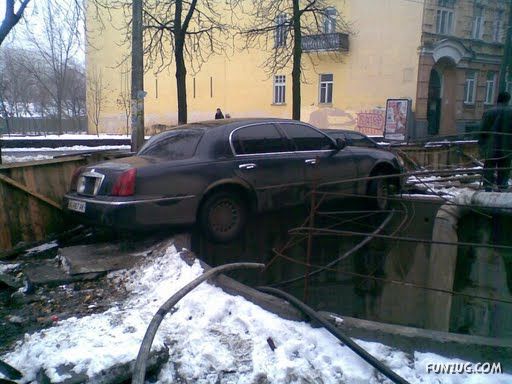 These accident photos were sent to us by Ricardo Jara from Vina del Mar , Chile :
(nobody was hurt)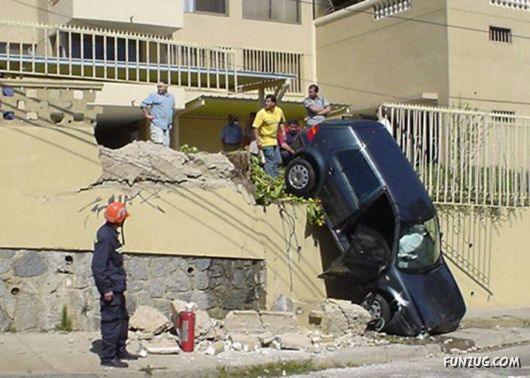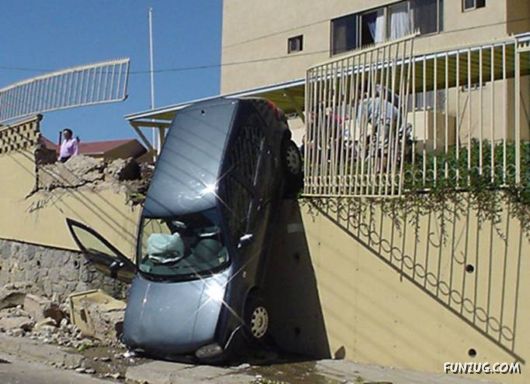 A bad day for the big shiny car on the right. For the car on the left, it's probably business as usual –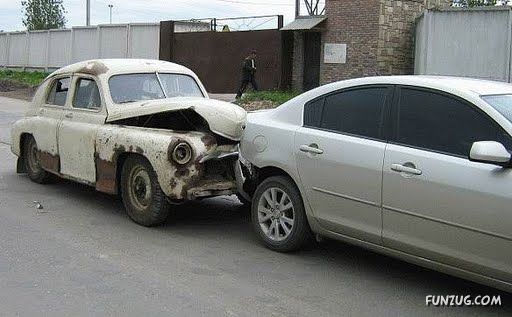 The road seems to be too small:
(can accident photography be stylish? judge for yourself
here – work by Arnold Odermatt)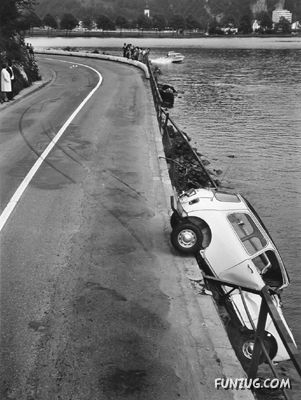 (images credit:Arnold Odermatt)
London buses are too big for their own good
This incident happened just recently; here is a background
story:
"The route is a recognized diversion route and drivers know to drive straight through the middle. This one however chose to go in the left lane" –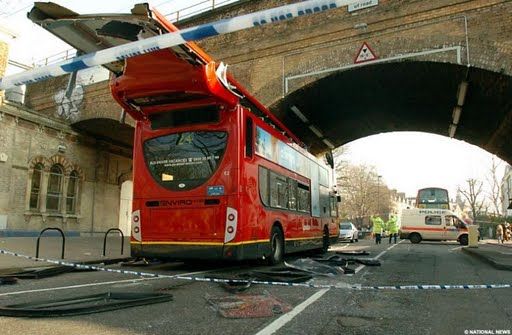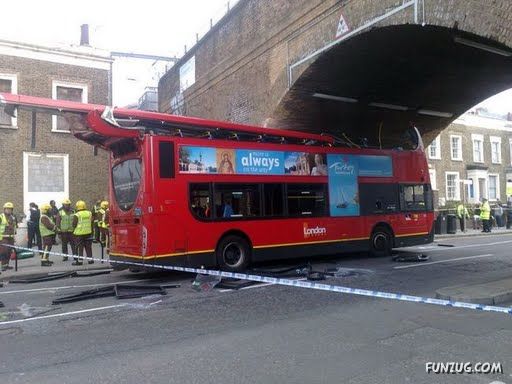 Some trucks can handle overload, others – can't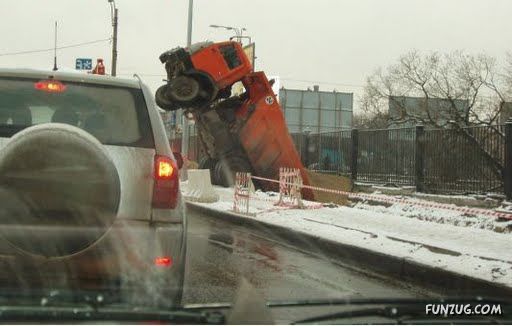 (image credit:christograd)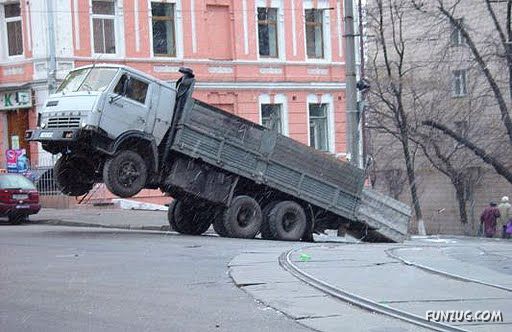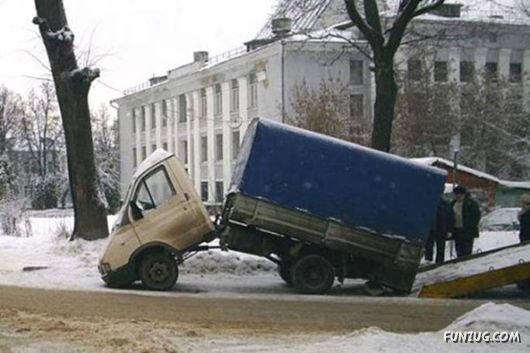 The worst is when your overload SHIFTS in the wrong direction: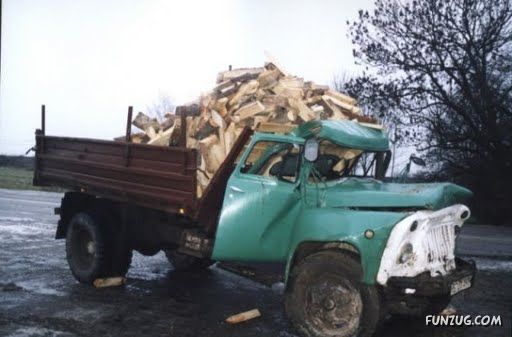 Wrecks which refuse to die: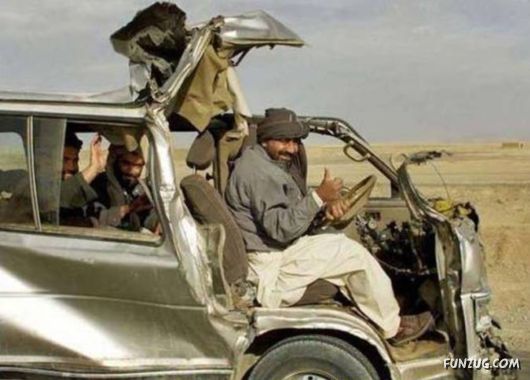 Accidents waiting to happen: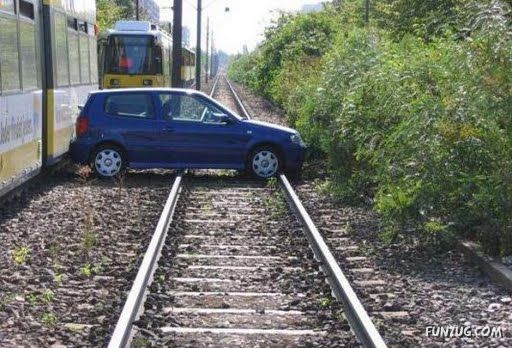 Accidents as… toys: sold only to aspiring bad drivers – to hone their skills of failing in a spectacular way.