Makeup was created to help us look prettier and to enhance our natural features, but there are some beauty mistakes that we often make that can make us look older. Let me share with you some useful makeup knowledge and like this we will avoid the mistakes that add age to our appearance:
1) Smiling while applying the blush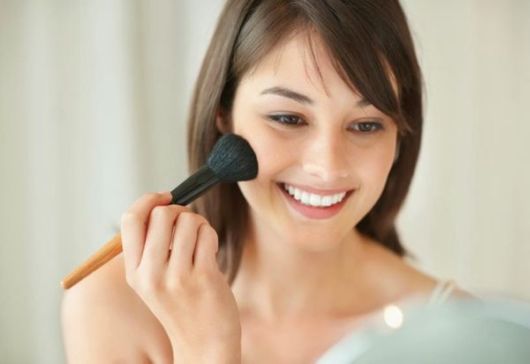 Blush is a wonderful tool that normally helps freshen your face and flatter the colour of your skin. But when you apply it the wrong way, it can add age. For example, usually a lot of ladies apply their blush while smiling, which is a great technique when you are young, but with age, skin gets more saggy and then you need to change the technique of applying your blush. Instead, apply colour on the highest point on your cheekbones, but don?t go too close to the nose, and then, lift it upward with a brush that?s large enough to cover the whole cheekbone. Also, avoid dramatic blush shades which can make you look like a clown. Use neutral rosy or coral shades instead, they look more natural and make your look more youthful.
2) Too much shimmer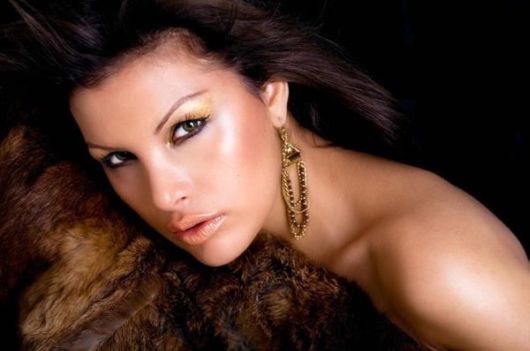 Shimmer is a very delicate thing and you never need too much of it on your face. Shimmer is pretty much able to make you look older! Avoid applying shimmer all over your face or all over your cheeks because it will pick up every tiny line you have and emphasise it?s importance. If you want to highlight some parts on your face, I would suggest applying a highlighter on your cheek bones, lightly under your brows, on your cupid?s bow and on the inner corners of your eyes. But remember ? never all over your face!
3) Applying powder on top of fine lines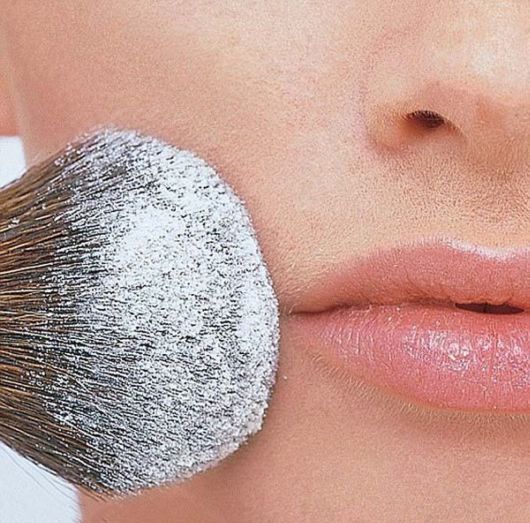 We all love to set our makeup with the help of powder, but actually, the only areas that need powder are T-zone and, probably, the chin area ? those are the areas where we usually get oily. Other than that, there is no need of powder, especially, it can dramatically emphasise fine lines when applied on top of them. And another simple tip: if you want to look younger, never apply powder on the area around your eyes.
4) Heavy under eye concealer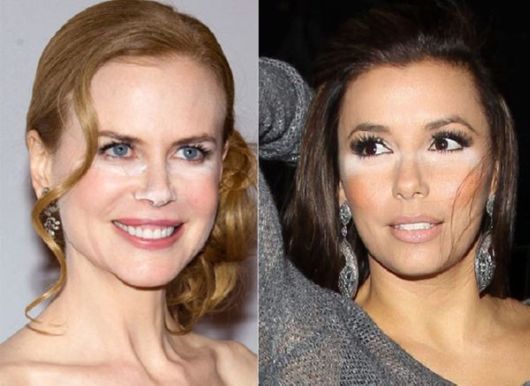 We all want to camouflage our dark circles, but it's better to do it the right way. The area around your eyes is very delicate and needs special hydration and care. When you apply too much of concealer or a concealer that is too light, it can make the opposite effect, instead of lightening and brightening your eyes it can make you look older and accentuate all the fine lines. The solution? Apply a thin layer of your under eyes concealer with special makeup brush and apply it only on the areas "of darkness" where you need to conceal, you don't need to apply it all over the place. Like this the final result will look more natural and pretty.
5) Too heavy foundation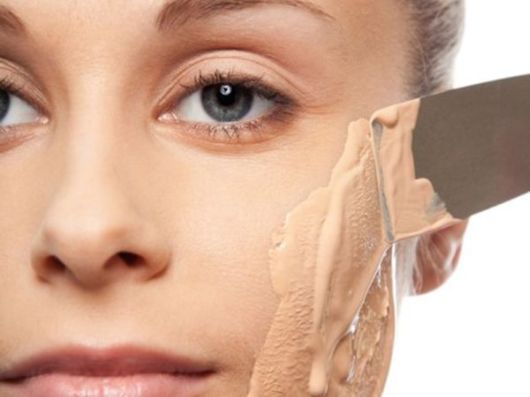 Thick layer of foundation can add 10 years to your actual age. Professional makeup artists always try to create flawless complexion without using too much product. The more natural skin you can see ? the better. Also, according to many questioners, men prefer natural looking makeup.
6) Too "natural" foundation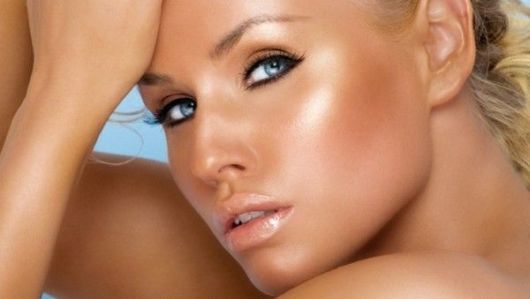 Similar to wearing too heavy foundation, there is another extreme ? going too natural. Almost any skin needs some little corrections and there is a big difference when you see a person with foundation or you see the same person with just bare face. Going "all natural" can tremendously age you. Why not to use the advanced technology of makeup to make our skin look even better?! So, if you want to achieve flawless and polished look, apply some foundation or concealer only on areas where you need it.
7) Too matte lipstick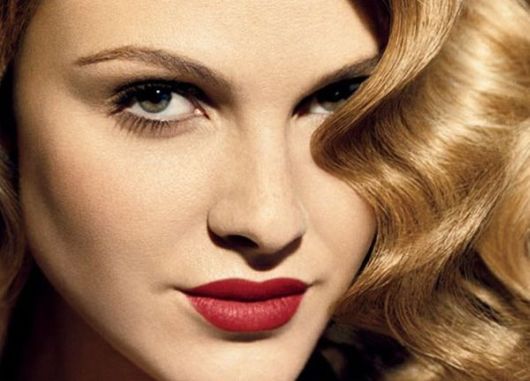 Matte type of lipstick can emphasise all the little lines on your lips, and even those that you probably never noticed before. To avoid this problem, top up your favourite matte lipstick with a clear lipgloss, (apply gloss only on the center of your lips), like this your lips will appear more smooth and youthful.
8) Lipstick "feathering"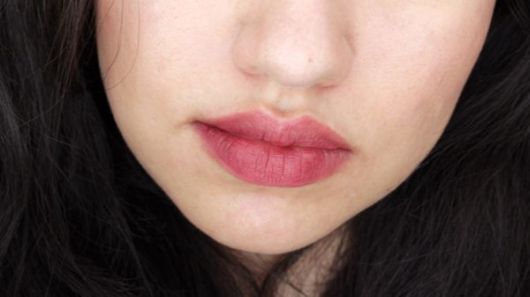 With age, natural contours of the lips can fade which can create a lipstick "feathering" or lipstick "bleeding". To avoid this unpleasant problem, line up your lips with lip pencil first and then only apply your lipstick or lip gloss. Like this, the colour will stay put for longer.
9) Overdoing lip liner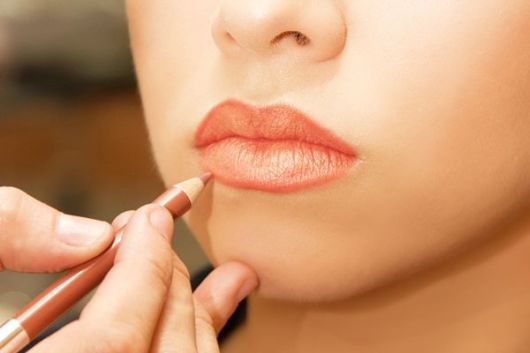 When you apply a lip liner too far away form the natural contours of your lips (because you want to create an illusion of fuller looking pout), it can add age to your face instead of enchanting it?s natural beauty. Another lip liner mistake is using too dark lip liner which looks too heavy and also can greatly age you. Instead, apply a lip liner of your natural lip colour or of exactly the same tone as your lipstick, and concerning enchanting the shape of your lips ? never go more than 1 or 2 mm over your natural lip line.
10) Super thick formula of mascara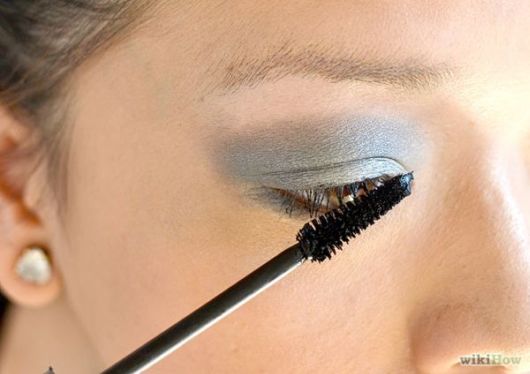 This type of mascara makes clumps, you can?t separate your lashes easily and all this makeup effort can make your lashes look very unflattering and can even add age. So, the solution? Avoid too thick formula of mascara, remember to curl your lashes and skip applying mascara on your lower lashes (because it rarely looks great!).
And to finish up all this tips, just remember that your outer world reflects your inner world, this is why feeling youthful, happy and beautiful is crucial when you want to look younger.
I hope you found it useful. Which makeup mistakes do you try to avoid to look younger?
Stay beautiful and shine always!