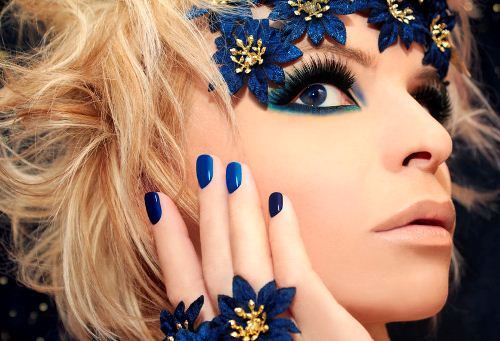 Ladies, spring is here and it?s time to learn makeup trends to follow this season. Seeing the makeup trends yearly on the runway is so amazing. Sometimes the looks are extremely bright and meant
to make a great impact while others are too dramatic and it seems impossible to wear such makeup. This spring, the bold looks make the makeup seem hard to wear, though there are a few makeup trends that are easy to follow. Read on.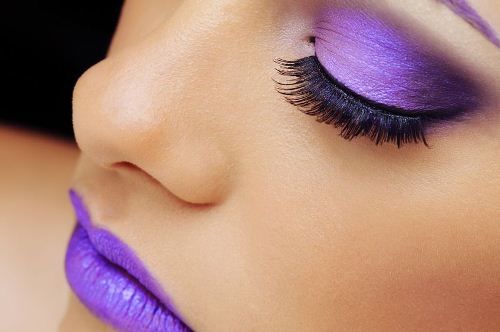 1. Purple makeup
One of the biggest makeup trends to follow this spring is purple makeup. Lavender, lilac, and orchid are popular shades this season. Although I saw some girls wearing purple lipstick, I think the best way to follow this makeup trend is focusing on the eyes. You can use purple shadow for a dramatic smoky eye look, especially if you have those mysterious green eyes because purple makes green eyes even more beautiful. If you don?t like a smoky eye look, you can simply use purple eyeliner.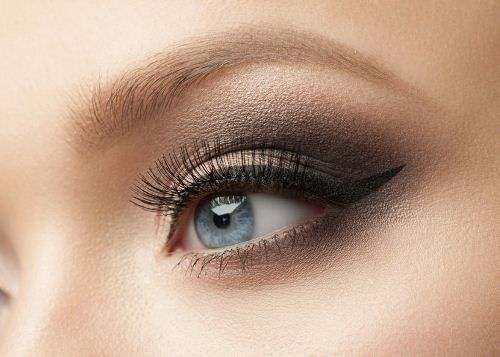 2. Bold liner
Since I?m not good at applying liner, I find this trend very intimidating. But, I like it and I?m going to practice applying liner in bold and thick strokes. To follow this makeup trend, you?ll need jet black liner, and make sure you keep the rest of your makeup as simple as possible ? no orange and purple lips here.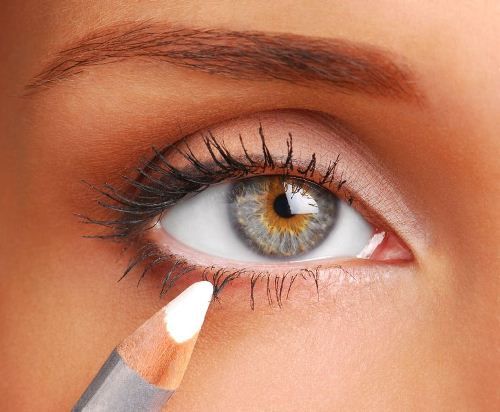 3. White eyeliner
If kept simple, white liner looks very beautiful and feminine. One of the best ways to follow this trend is to apply white eyeliner on the inner corners of your lids with a V shape. It?ll make your eyes look a little bright without actually looking cold.
These are some of the biggest trends to follow this spring. I?m going to stick to the two trends ? the orange lips and the purple eyes, and you? What spring makeup trends are you going to follow?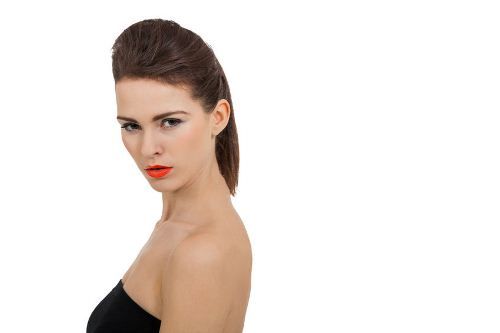 4. Orange lipstick
Yes, you read it right. Orange lipstick is a trend this spring. At first, I didn?t like this trend, but now I?m going to try it. It has a tropical and fun look that I like. Sure, I?m not going to wear the neon orange lipstick, which was shown on most runways, but if you are brave enough, you can give it a try. After all, it?s better to wear orange lipstick than the purple one, isn?t it?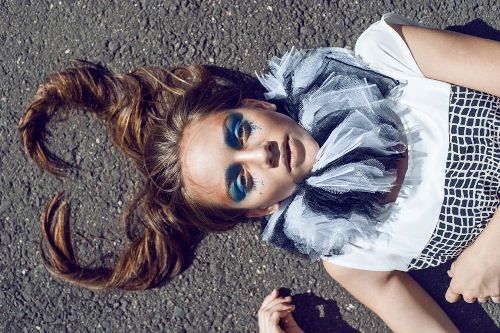 5. Bold blue eyes
There are many ways to follow the bold blue eye trend. For a day look, you can choose blue eyeliner. For evening, you may want to wear bold blue eye shadow. Frankly speaking, this makeup trend isn?t for me since I go for more natural shadows, but I?m pretty sure many of you would like to try this trend this season.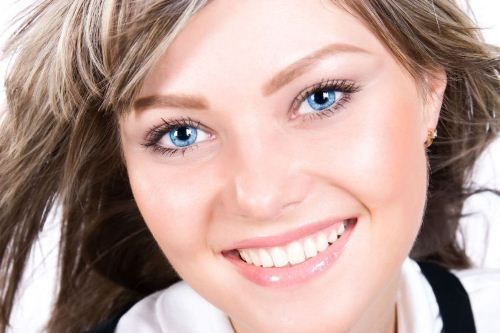 6. Natural look
The natural look is my favorite trend and it?s one of the hottest makeup trends for spring 2014. For this trend, you will need a good foundation to even out your complexion, blush and brown mascara. You will look like you don?t have any makeup on. One of the best things about this makeup trend is that it will not take long to apply it, which is perfect for women with super busy schedules.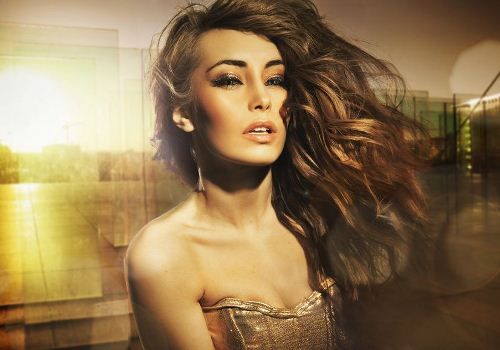 7. Gold makeup
It?s not a secret that gold tones look great on every woman, which is why gold makeup is in vogue this spring. If you decide to follow this makeup trend, choose anything from bronzed skin to apricot blush to gilded lids. I like using gold eye shadow, which adds lots of sparkle to my eyes and makes them pop.