11. I am curious to know what these 'sypmathy' cards have in them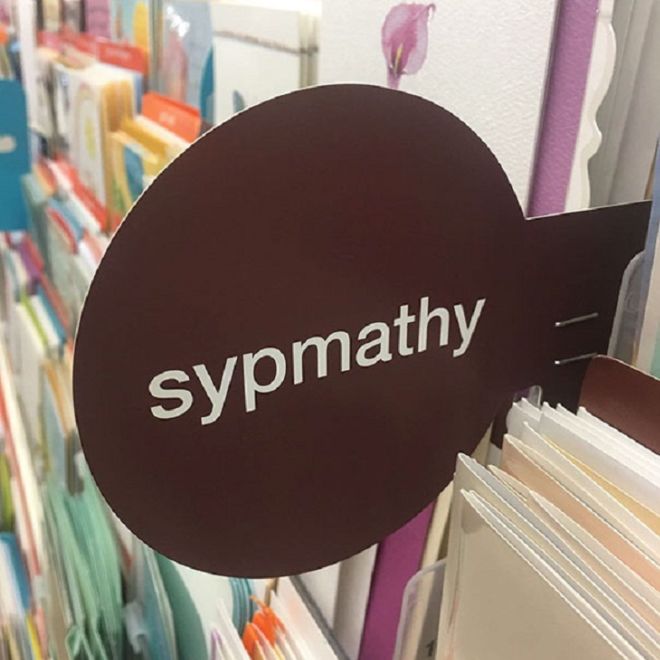 12. Is anyone looking for 'child beer'? No? Okay, then…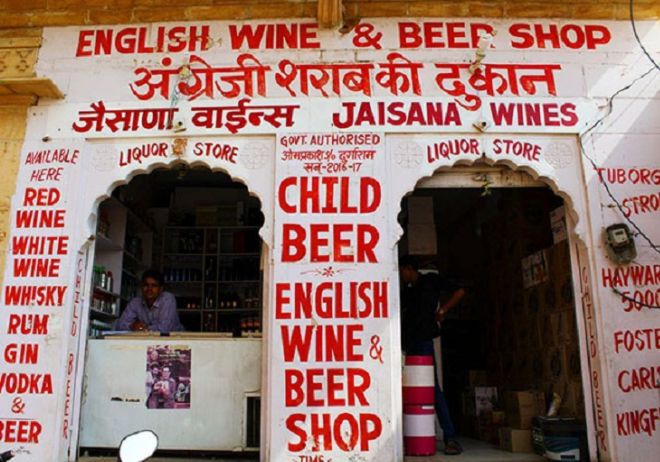 13. It must be a pretty boring room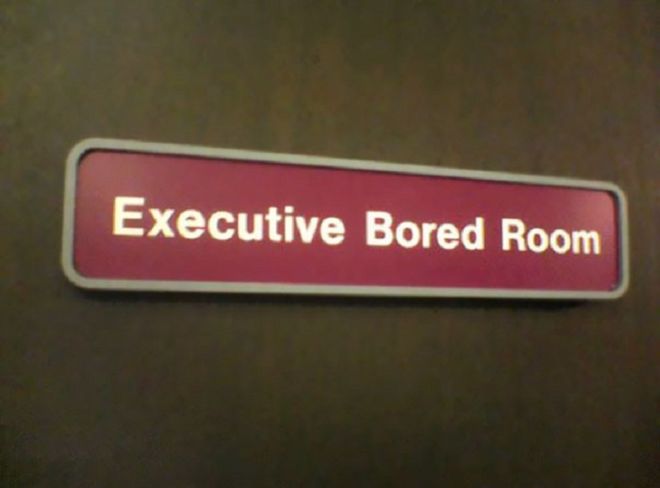 14. Spite is quite cheap here, isn't it?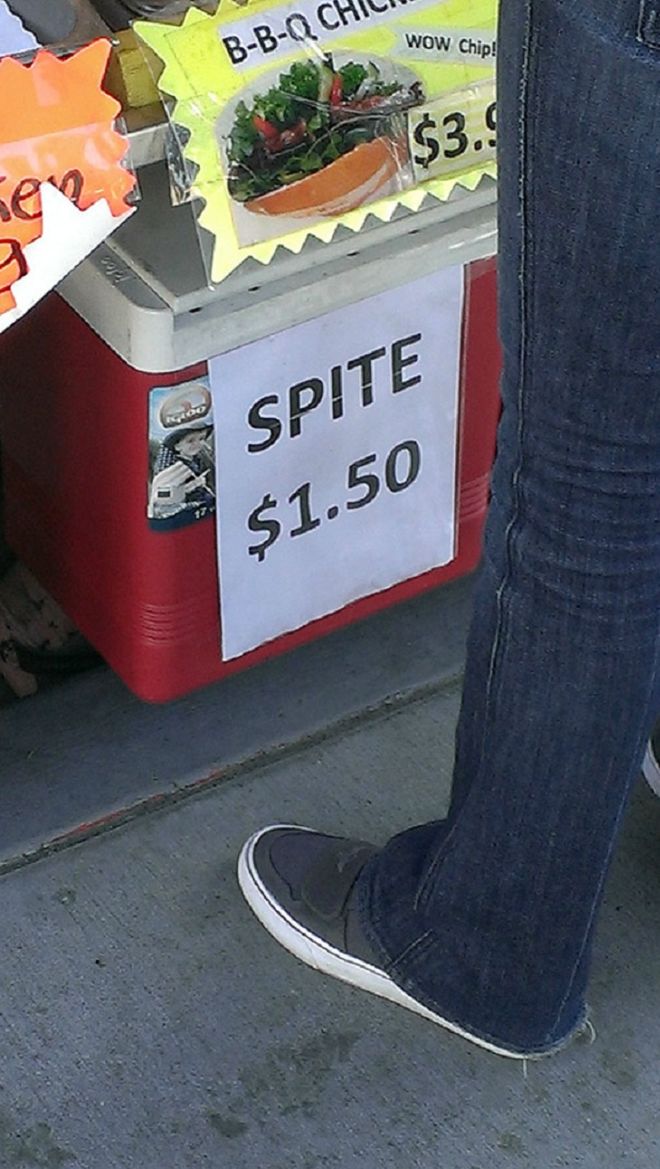 15. The scent no one purchased, ever…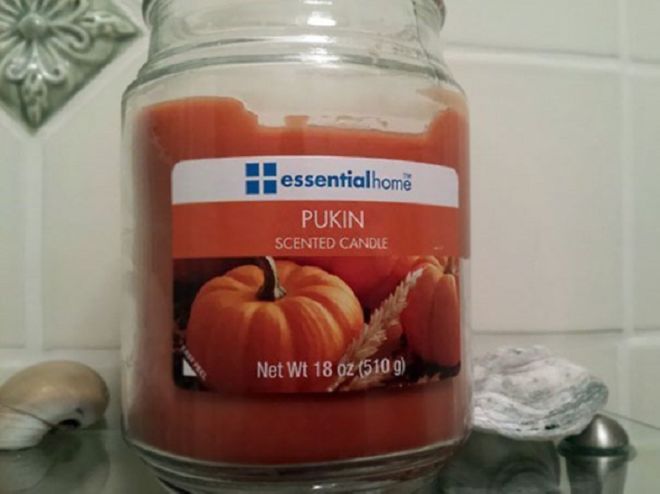 16. They couldn't get it right even on the second attempt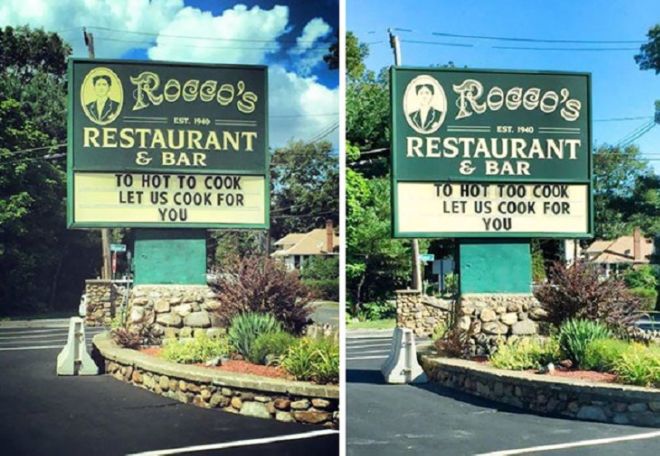 17. 'Your' not the best of students, though…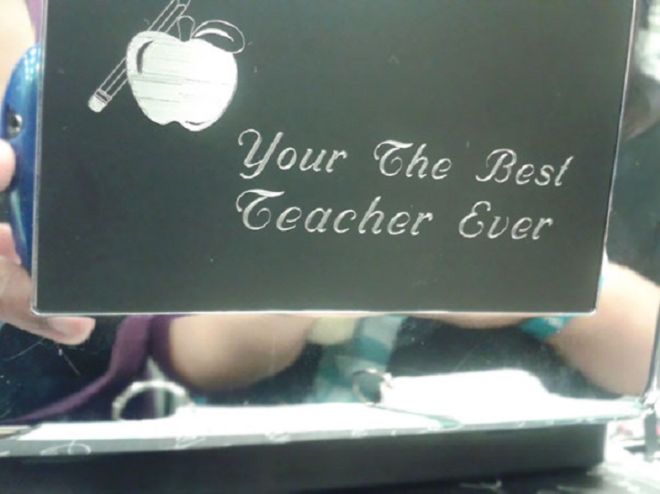 18. Okay, we will smoke quietly then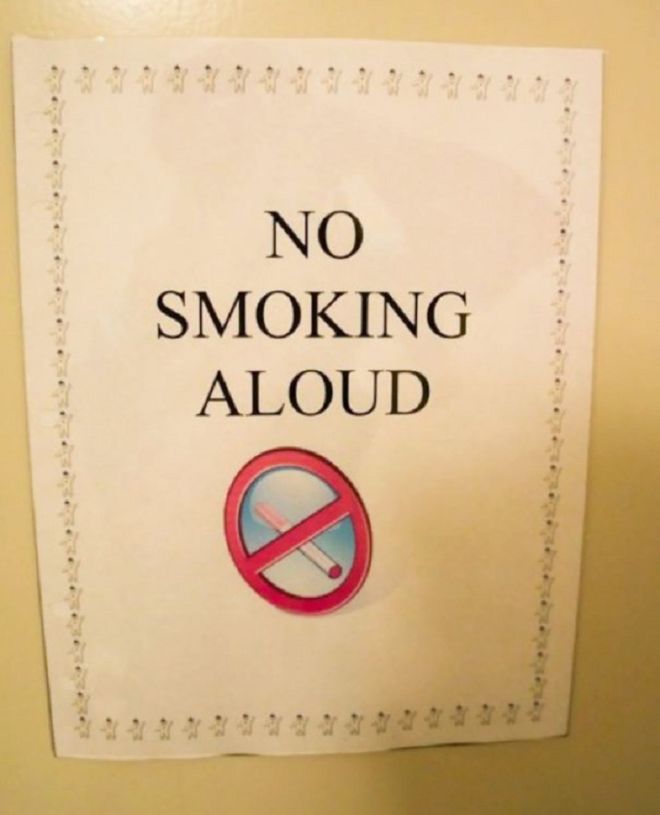 19. Someone must have been fired over this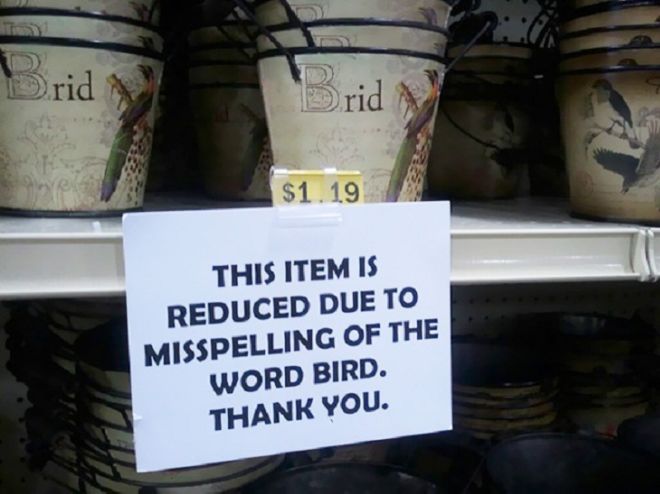 20. Sigh!