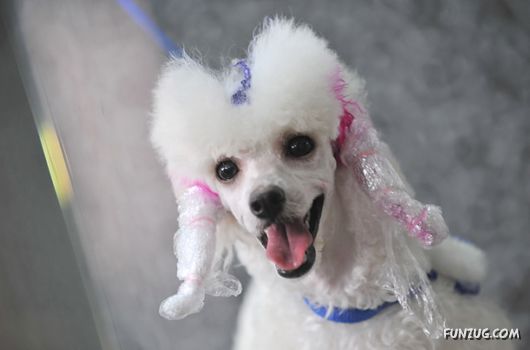 Dogs at this salon can get their fur dyed in multiple colors. This poodle patiently waits for the dye to set in..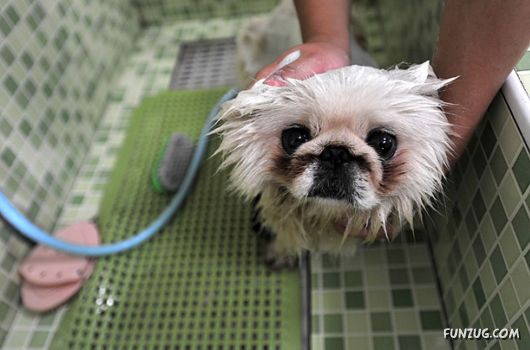 A pup gets bathed before getting its hair cut.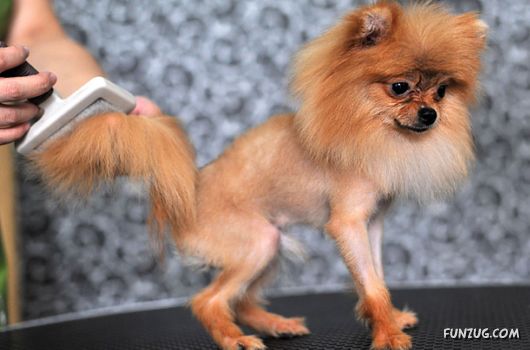 After his cut, a Pomeranian gets its coat brushed out.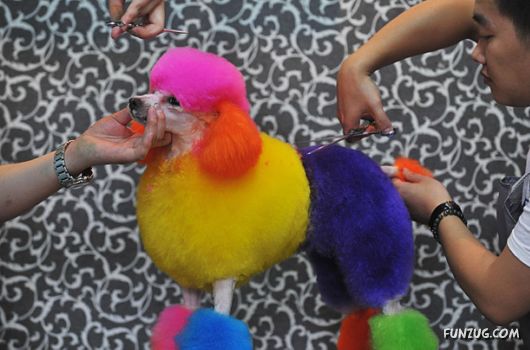 A colorful poodle gets trimmed and styled by two professionals.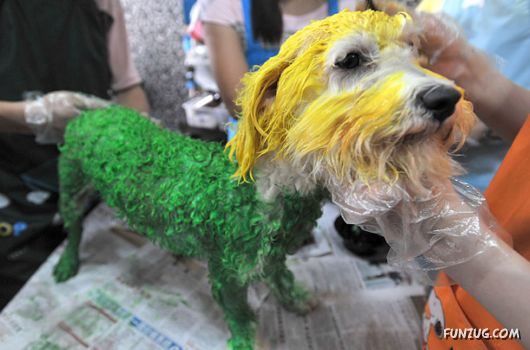 A pet beautician dyes this client's fur bright green and yellow.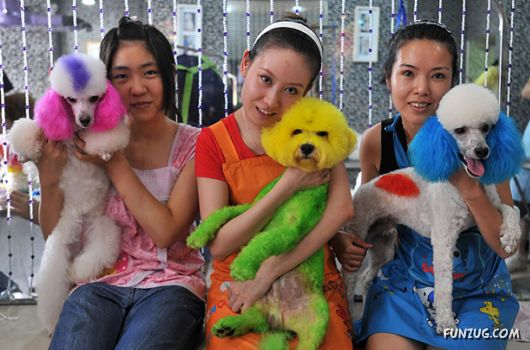 Girls pose with three transformed pooches.