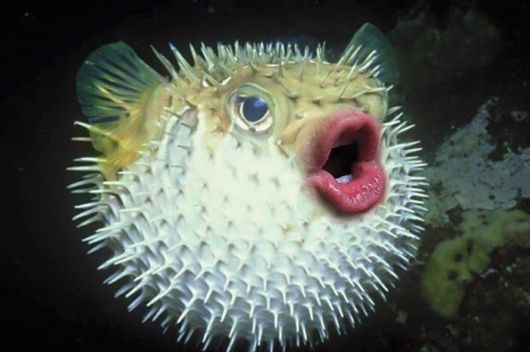 The Internet has created a new creature by combining images of Donald Trump's mouth with images of pufferfish. Let's review what the two share in common:
One, both get puffed up when in a defensive posture. Two, pufferfish are one of the most poisonous vertebrates in the world, while Trump is one of the most poisonous politicians in the world. Two for two!
This list of Trump-Pufferfish hybrids show what you can achieve with digital art. Vote for your favorite, or, if you've made your own hybrid, post it below!