Has GOOGLE gone really funny??????
Try this
1. Go to Google Maps. maps.google.com
2. Go to "Get Directions". …
3. Type Taiwan as the start location.
4. Type China as the end location……
5. Read STEP 23 of the directions.
Here's a screenshot of the same…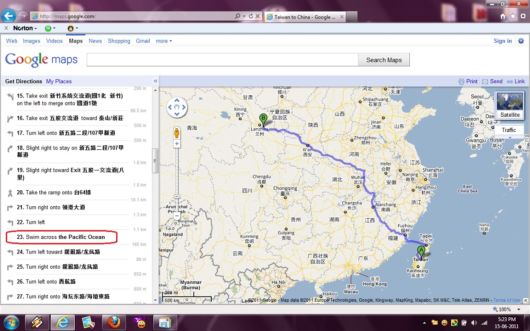 6. IF YOU Laugh, forward it to your friends.