Very practical…and we all have it (I hope).
In case we run out of masks during the H1N1 flu season,
here is a ?homemade? mask you can make yourself.
It is even compatible with the wearing of glasses.
One thing though —
MAKE SURE YOUR MASK IS CLEAN!!!!!!!!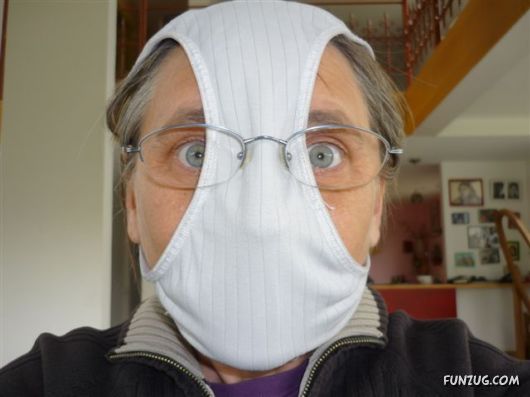 Its easily available incase of emergencyâ?¦..