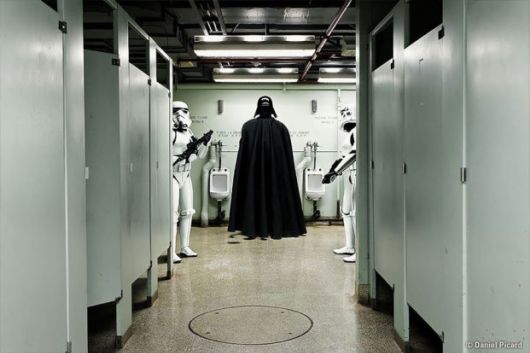 Canada-based photographer
Daniel Picard
loves pop culture, so much so that he's created a fun series of photos that explores what it would be life if superheroes and villains had to tackle everyday tasks as if they were just like the rest of us.
So what do they do when they aren't trying to destroy world's or save them for that matter? the answer is boring tasks such as scraping the ice or snow off a car, filling up with gas and maybe even going to a park to play with the kids, a far cry from saving the world and fighting epic battles.
In order to create these photos Picard has an unusual approach. Although it may appear as if they are elaborate photo shoots with expensive costumes the characters you see are actually Picard's own highly detailed models. He takes his photos and then adds the figures in digitally. To see more of his work you can visit here.