The big, fat Indian wedding is incomplete without that sloshed baaraati grooving to Honey Singh's latest number or the sentimental non-family member who is seen sobbing during the vidaai or even the crib-pot who can't stop complaining about how 'downmarket' the wedding arrangement is.
While these kinds of guests do give us plenty of fodder for gossip later, they can be very annoying too.
Will our Indian weddings be as much fun without them? Probably not…but that shouldn't stop one from poking fun at them, right? If you've been to an Indian wedding,
you'll know exactly how annoying the 15 types of guests listed below can be. And, for those who haven't been to a single desi wedding ever, don't worry…
these annoying guests aren't going anywhere, anytime soon.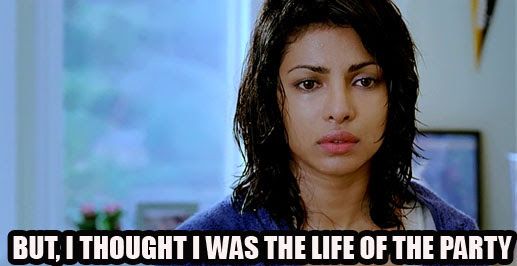 The drunkard:
We agree that free-flowing booze is all you need on a cold winter day or night to lift your otherwise gloomy spirits. Is someone else's wedding the perfect scenario for it? No. But, you can always spot that typical drunkard gulping down more than he/she can stomach during an Indian wedding ceremony. Guys, the ladkiwalas and ladkawalas are there to enjoy the big day, not to worry about whether their sloshed guests return home safely or not.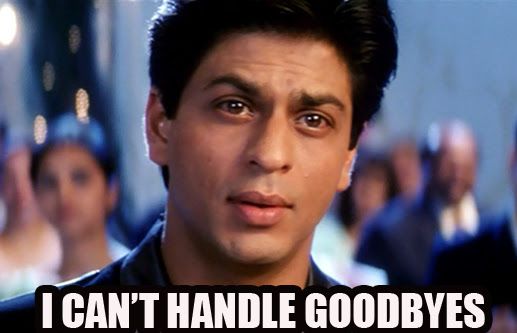 he sentimental one:
Apart from that whole band, baaja and baraat scene, Indian weddings are a breeding ground for sob-fests thanks to the 'vidaai' ceremony. It's okay for brides and their relatives to shed a tear or two, but it's a bit too much for a guest ? who is totally unrelated to the bride by the way ? to cry uncontrollably. This typical sentimental wedding guest, usually an aunty, can be spotted crying somewhere in the crowd. However, she makes sure she stands out enough to get picked up in the wedding video.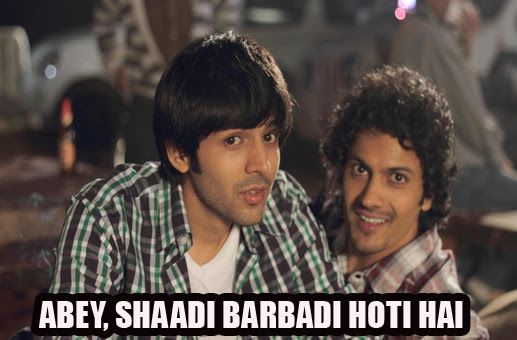 The guy who knows all the clichés:
'A good marriage would be between a blind wife and a deaf husband.' Have you heard this quote before? Well, if you've attended an Indian wedding, you surely have. This annoying wedding guest knows all the clichéd jokes on marriage. And, he shamelessly spouts them out at every single wedding he attends.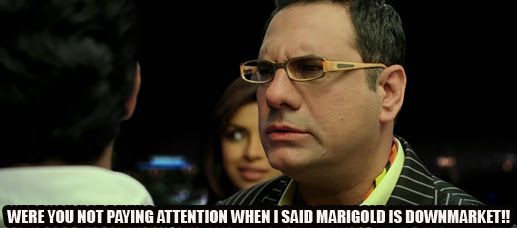 The ever-comparing critic:
Usually a member of the extended family of the bride or the groom, this relative has a problem with others' way of doing things. He/ she will criticise everything from the food to the decor to the bride's jewellery during the wedding ceremony. Anyone who has attended an Indian wedding before would have heard things like 'Iss lehnge pe 2 lakh laga diye?!?', 'Yeh khaana bilkul bland hai', 'Yeh kaunsi badi baat hai, humne bhi shaadi pe yehi flowers lagvaye the', etc, etc.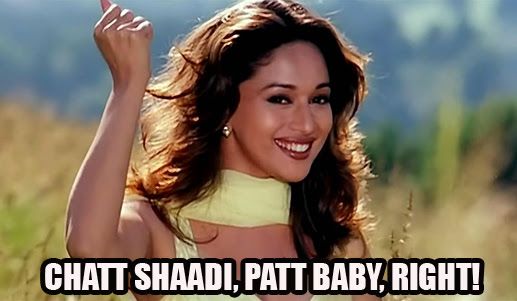 The baby-talk aunty:
This ever-eager and very annoying guest can hardly wait for the wedding ceremony to finish before she starts talking about the babies that the bride and groom are going to have. According to her, a wedding is all about making babies, soon. Very soon.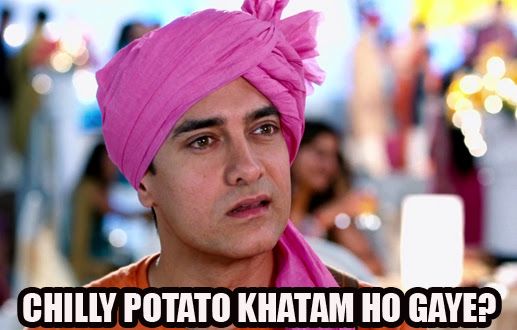 The bhukkad:
This guy/ girl can be spotted polishing off all the delicious snacks that waiters are busy taking around. They even assign a waiter to bring them all the goodies from the kitchen before anyone else gets a chance. And, no, they don't stop with hogging on snacks alone…you'll wonder if they were on a hunger strike earlier once you look at their dinner plates.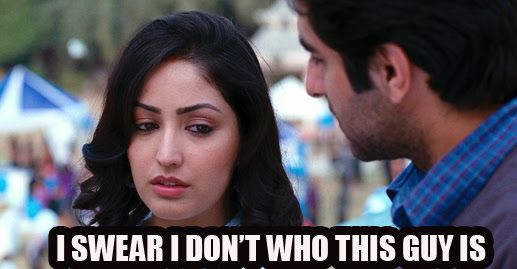 The photo bomber:
This guest manages to spoil all your wedding photographs by posing right in the middle when one is being taken. The photo bomber either takes the stage and stands behind the bride and groom all evening or places himself/ herself strategically next to the bride. If 'who's this?' are two words that you've mouthed the most while looking through your wedding album, you've been photo-bombed too.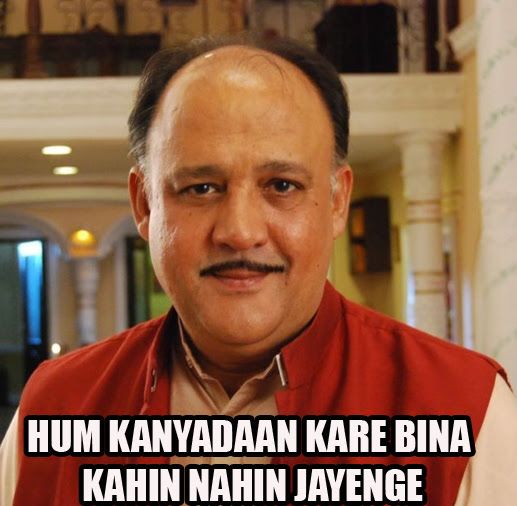 The one who never leaves:
This guest would not leave even hours after the tents are down. He or she generally likes to stick around till the very end depriving you of any family time. So, if you were planning to bitch about the annoying types of guests that are listed above, you can forget it.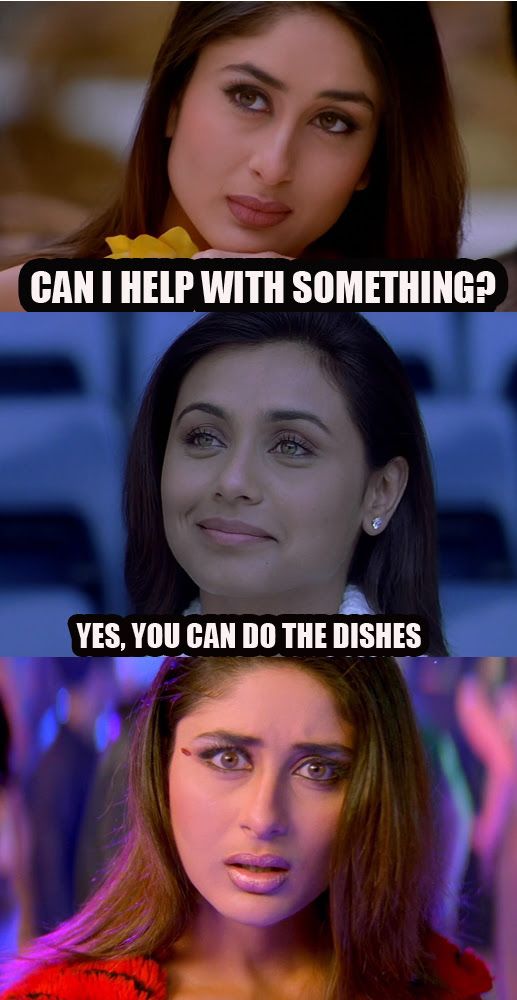 The kind who asks if you need help seconds after you've finished doing everything:
Usually a female member of the extended family, this aunty always gives the impression of being a hands-on type. But, don't be fooled by her words. She will only offer to help you with the food, the decor or anything else when she knows that there is nothing left to be done.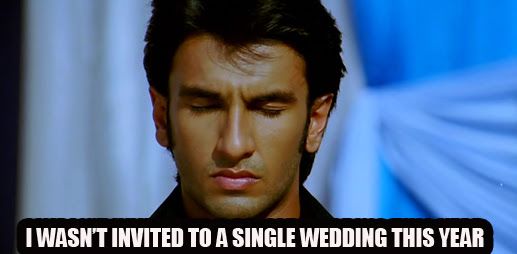 The bird-watchers:
This kind of guest is probably the most common in Indian weddings. They come, they check out girls, they eat, drink and just leave. You'll hardly see them with the bride and groom and keep wondering whose guests they really were.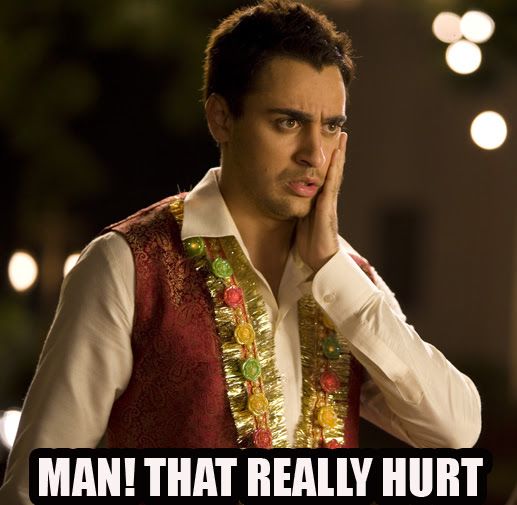 The cheek pullers:
Getting your cheeks pulled on your wedding day can be the most annoying thing possible. But, this kind of guest ? usually an overly-affectionate aunt ? fails to see it that way. She is known for mercilessly pulling the bride and groom's cheeks. By the way, she doesn't even spare cousins, siblings and friends of the bride and the groom.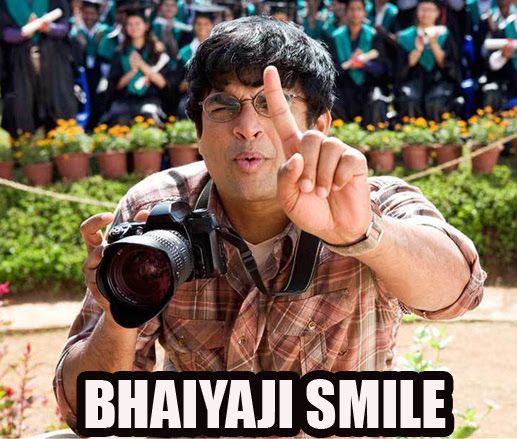 The photographers:
This tech-savvy guest always steps out of the house with his/ her DSLR. This kind of guest can be spotted clicking pictures of everything at the venue from a glass of water to the stage of the bride and groom. And, most of the time, photos clicked by this guest are much better than the ones clicked by the photographer you hired. If only you knew.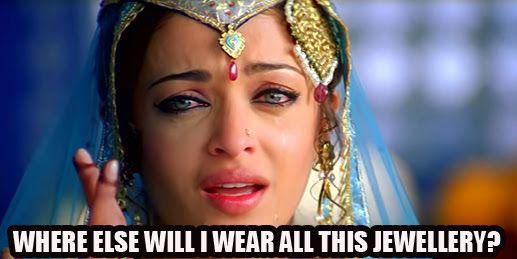 The over-dressed:
Dressed in red, with all the jewellery one can possibly own, you'd assume this guest is a close relative of either the groom or the bride. But, on further digging, you'd realise that she is the bride's father's friend's cousin's niece!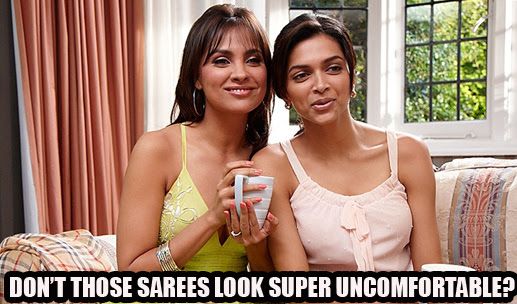 The under-dressed:
This guest always stands out for wearing the most inappropriate clothes ever. Who wears a knee-high dress to an Indian wedding, really?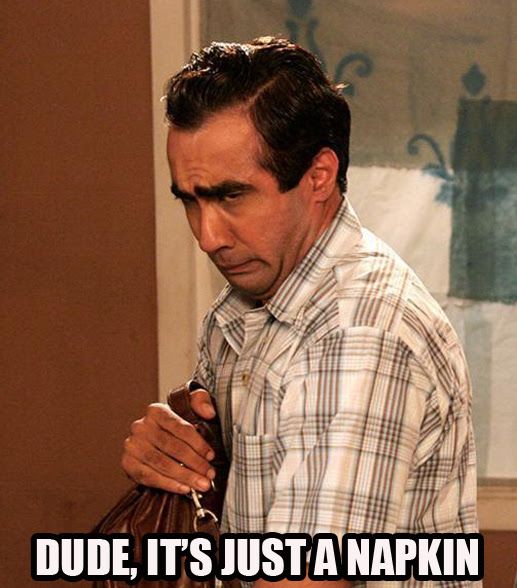 The napkin thief:
This guest has a weakness for those standard white napkins available at every Indian wedding. He/ she doesn't give a damn about the fact that the host would have to pay the caterers later.