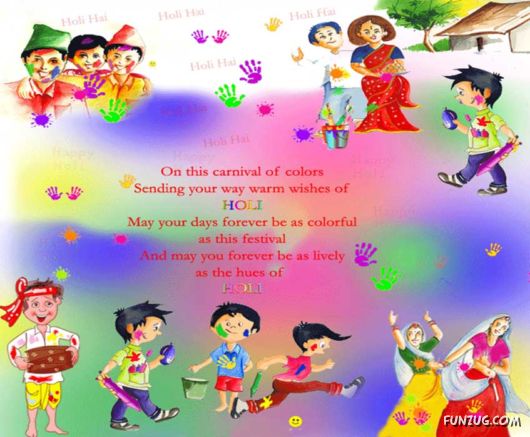 Holi, also called the Festival of Colours, is a popular Hindu spring festival observed in India, Nepal, Srilanka, and countries with large Hindu diaspora populations, such as Suriname, Guyana, South Africa, Trinidad, UK, USA, Mauritius, and Fiji. In West Bengal of India and Bangladesh it is known as Dolyatra (Doul Jatra) or Basanta-Utsav ("spring festival"). The most celebrated Holi is that of the Braj region, in locations connected to the god Krishna: Mathura, Vrindavan, Nandagaon, and Barsana. These places have become tourist destinations during the festive season of Holi, which lasts here to up to sixteen days.
The main day, Holi, also known as Dhulheti, Dhulandi or Dhulendi, is celebrated by people throwing colored powder and colored water at each other. Bonfires are lit the day before, also known as Holika Dahan (burning of Holika) or Chhoti Holi (little Holi).
The bonfires are lit in memory of the miraculous escape that young Prahlad accomplished when Demoness Holika, sister of Hiranyakashipu, carried him into the fire. Holika was burnt but Prahlad, a staunch devotee of god Vishnu, escaped without any injuries due to his unshakable devotion. Holika Dahan is referred to as Kama Dahanam in Andhra Pradesh.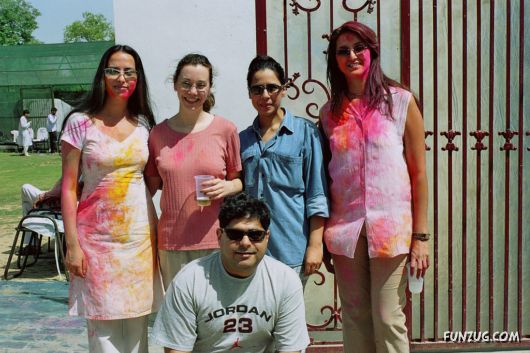 Holi Celebration
Holi celebration takes place with lot of joy and verve throughout the country. The enthusiasm of the people reaches its peak and matches with the nature which is in full bounty at the time of Holi.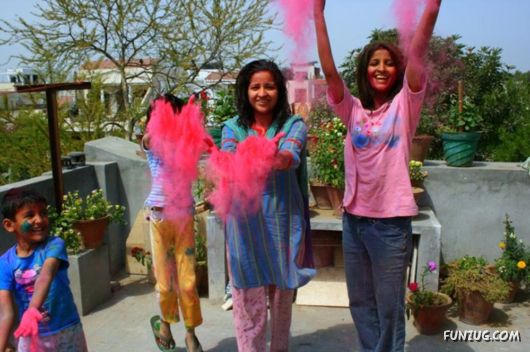 Holi is being celebrated in Indian since time immemorial but the popularity of Holi celebrations seems to be rising with every passing year and so is the level of hoo-ha. As no other festival gives so much liberty to the people to let their hair loose and enjoy their hidden crazy self.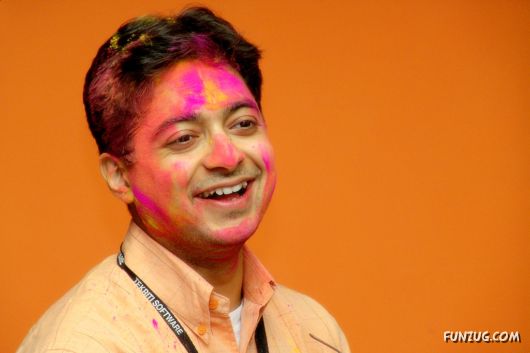 Differences of any sort are drowned in the coloured waters of Holi and people just enjoy being a play animal. To further enhance the festive spirit of Holi celebrations we have a social sanction to get a kick with the tradition of bhang. Then there is total wildness as people dance to the rhythm of dholak and sing traditional folk songs in loudest possible pitch.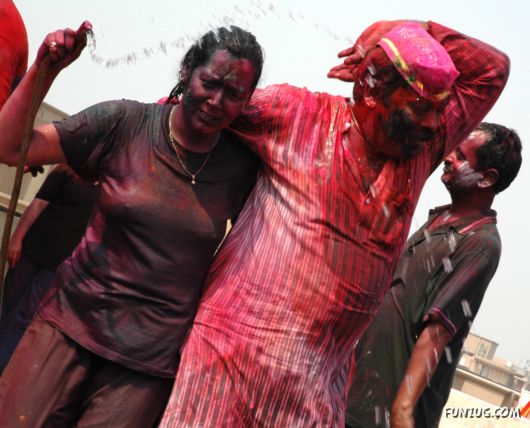 Children particularly enjoy the festival as they throw water filled balloons at passersby… and if anybody stares..they have ready answer, 'Bura na mano Holi hai..' and evoke a smile on the irritated face. Besides, they have their water missiles, called pichkaris to drench the person from far and escape further drenching.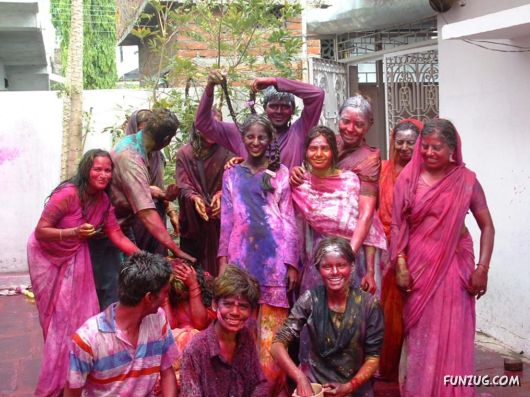 In the midst of these colouring games are savoured the mouth watering holi specialities like gujiya, malpuas, mathri, puran poli, dahi badas etc and downed with glasses full of thandai.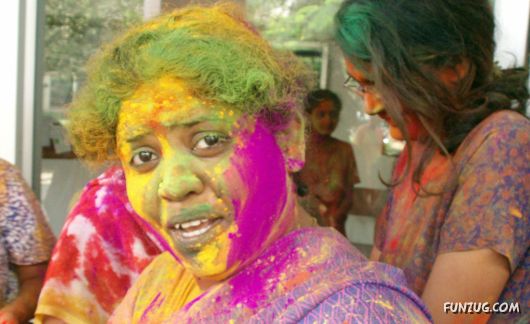 In some states there is also a tradition of breaking the pot full of buttermilk which is hung high on the streets. A group of boys form a human pyramid and one of them break the pot. All this while womenfolk throw buckets of colour water on them and sing folk songs.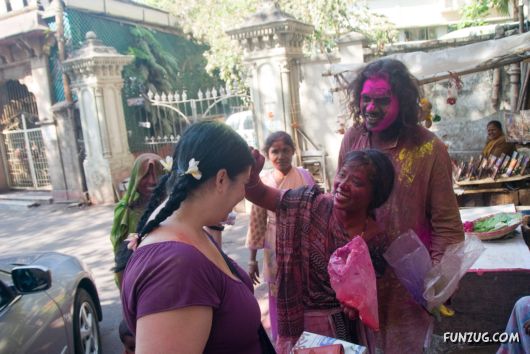 And after a wild and eventful day, evenings are celebrated in a dignified manner by visiting friends and relatives. People exchange sweets and hug each other conveying the warm wishes for Holi. These days there people also participate and organise Holi Meets and enjoy the festival till late in the night.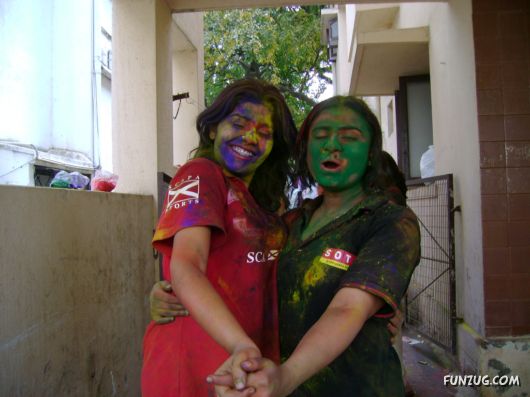 Holi celebrations that starts with the burning of Holika on the eve of Holi thus culminates with the lot of funfilled activity and bonhomie. However, at some places specially Mathura and Barsana Holi celebrations continue for a week as each major temple organise a Holi bash on different day. Lovers of the festival enjoy every moment to the hilt.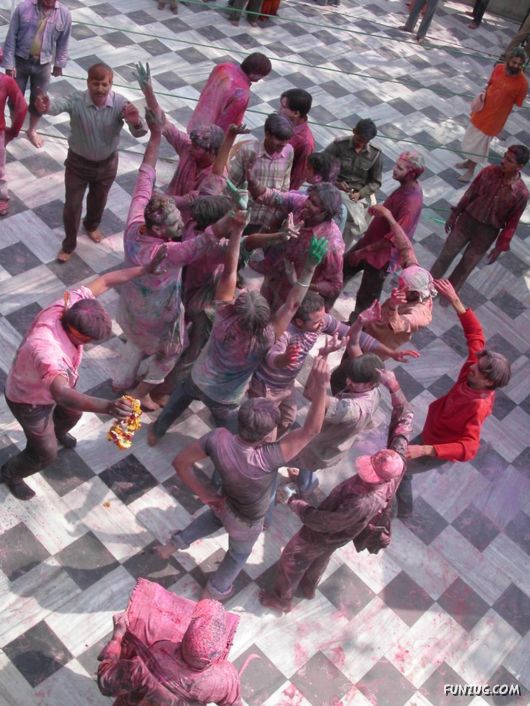 Holi Greetings
When love is in the air, you know it is time to celebrate Holi. The festival does not recognizes any bars of caste, class or creed. Drenched in colours, everybody comes to resemble each other losing their original self. This is the beauty of this festival. Its uniqueness lies in the fact that this festival treats everybody at par, all differences dissolve in the coloured water that flows in plenty in it.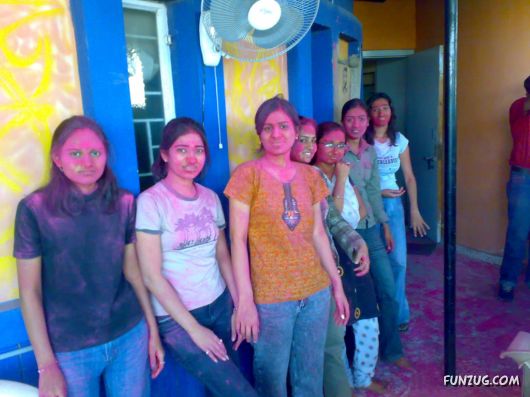 Holi Milan
Holi calls to put an end to any hard feelings that might have cropped up during the year. People apply colour and give each other a friends hug as they greet Holi, the tradition is called, 'Holi Milan'. It is strongly believed that even enemies turn friend on the day of Holi.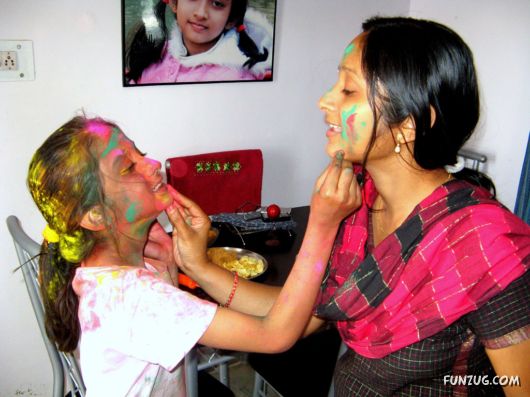 Usually, after a heavy and energetic day of colourful Holi people dress themselves in new clothes and visit friends and relatives with a packet of sweets. This exchange of sweets helps to strengthen and bring joy in relationships. A plate or thali is kept ready in houses with tilak and sweets. People apply tilak, offer sweets and hug each other as they meet the traditional holi and give their best%