Climate Change is an important issue which needs to be addressed not just on World Environment Day, but on daily basis. It's saddening to see once dense forest now struggling to exist, just because we humans destroyed it for our selfish motives. NASA?s before and after images of these glaciers show us how vast the difference is between the once scenic glaciers and rivers, which now are losing its charm due to our carelessness.
1. Matterhorn Mountain in the Alps, on the border between Switzerland and Italy. August, 1960 ? August, 2005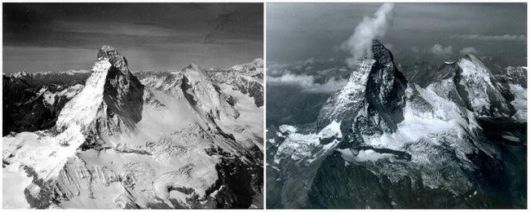 Once covered heavily with snow, Matterhorn mountain now has less snow as compared to 45 years ago.
2. Pedersen Glacier, Alaska. Summer, 1917 ? summer, 2005

Snow is replaced by vegetation at Pedersen Glacier, Alaska.
3. Forests in Rondonia, Brazil. June, 1975 ? August, 2009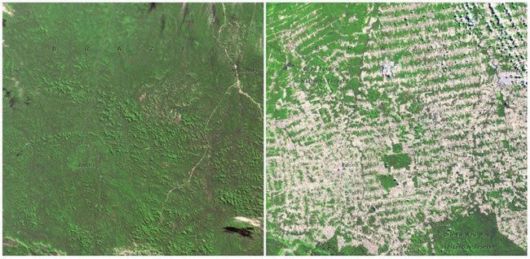 Due to deforestation, Rondonia forest in Brazil is a belt of rapidly disappearing tropical forest.
4. Muir Glacier, Alaska. August, 1941 ? August, 2004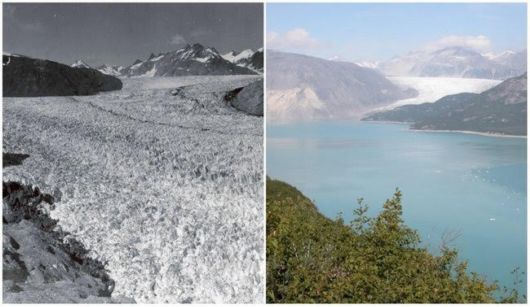 You can see the lack of floating ice and the abundant vegetation on the Muir Glacier
5. Powell Lake, Arizona and Utah. March, 1999 ? May, 2014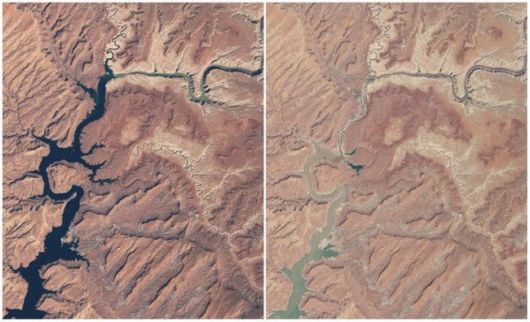 The once free-flowing Powell lake is now diminishing from the map view.
6. McCarty Glacier, Alaska. July, 1909 ? August, 2004

McCarty Glacier is no more a glacier as there is no sign of snow around the region.
7. Aral Sea, Central Asia. August, 2000 ? August, 2014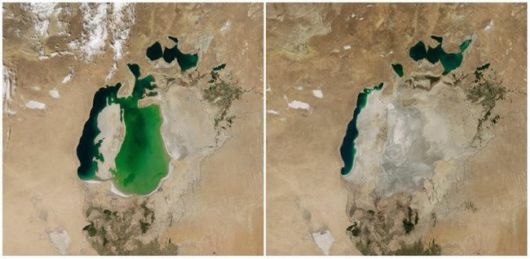 You can see a drastic change here. A massive area of the green has disappeared from the Aral region and now is left barren.
8. Qori Kalis Glacier, Peru. July, 1978 ? July, 2011

The Qori Kalis Glacier has retreated by almost 50%
9. Mar Chiquita Lake, Argentina. July, 1998. ? September, 2011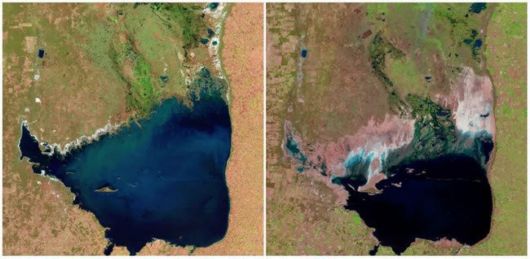 It was due to drought situation in Argentina which led to Mar Chiquita lake dry-up.
10. Bear Glacier, Alaska. July, 1909 ? August, 2005

One of the most scenic Alaskan glacier has lost its charm due to massive meltdown of snow.