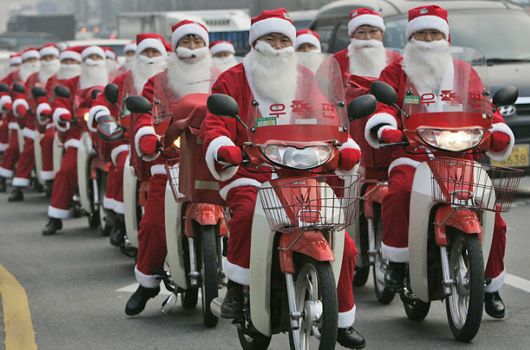 Korean postmen drive away on their delivery bikes for a gift-giving event at the Central Post Office.
A group of runners warm up before the annual Santa Speedo Run.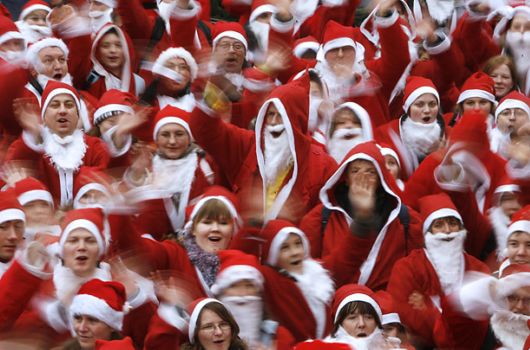 Guests at Europa park, one of Europe's most popular theme parks, pose for a group photo.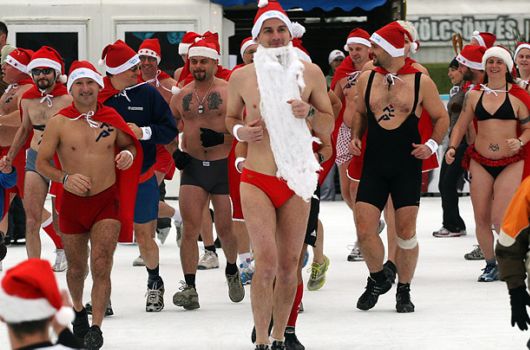 Runners participate in a sponsorship event at an open-air ice stadium in Budapest, Hungary.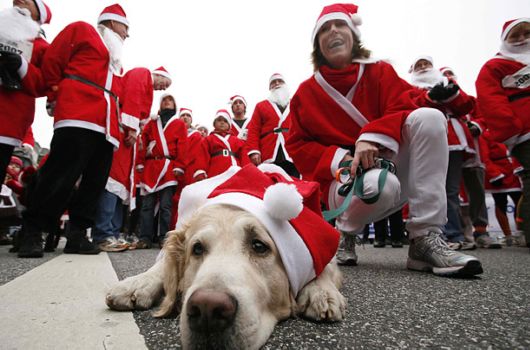 Joschi, a seven-year old retriever, waits with competitors before the start of a charity run in Hamburg, Germany.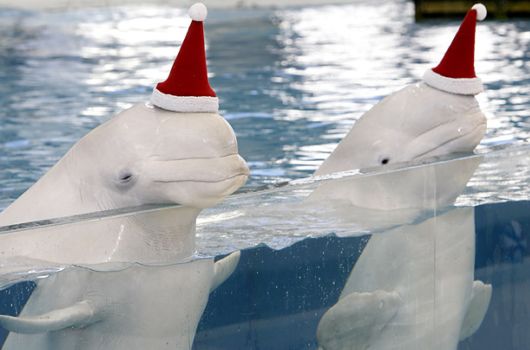 White Beluga whales perform in a Christmas show at the Hakkeijima Sea Paradise aquarium in Yokohama, Japan.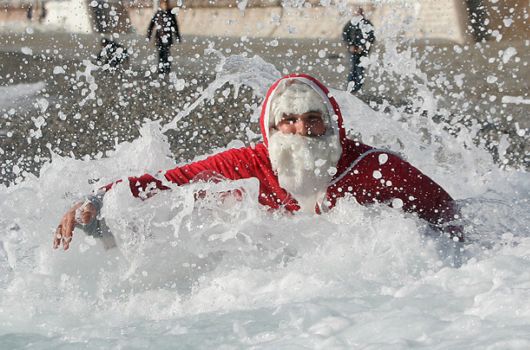 A participant in the 63rd annual Christmas bathe frolics in shallow waters in Nice, France.
In London, Participants in the city's Santacon gather at a shopping center. Santacon is a mass gathering, held in numerous cities, of people dressed in cheap Santa costumes. The event includes performances and a pub crawl.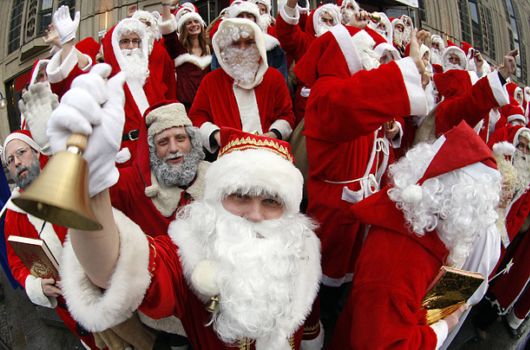 More than 100 men and women wait to rehearse their performance as St. Nick during a meeting of Berlin's Santa Claus actors.
School children wearing Santa Claus masks work in their classroom in Siliguri, India.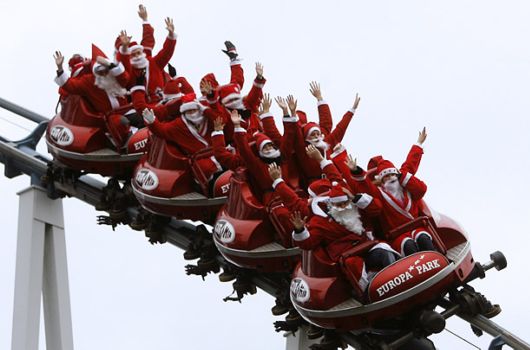 In Rust, Germany guests at Europa park wave to a camera from the roller coaster.