IF YOU ANSWER ALL FOUR, YOU ARE A GENIUS,
ITS TRICKY NOT TOUGH!

Check out your lateral thinking power!
The first 4 images are the questions.
Answers are given at the end.
Please do not look at the answers first, these are really good.
Try it.
Question 1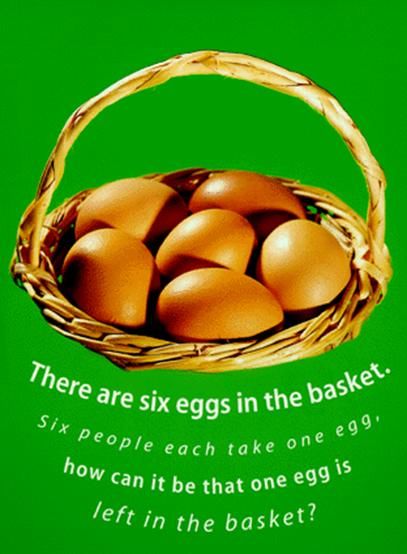 Question 2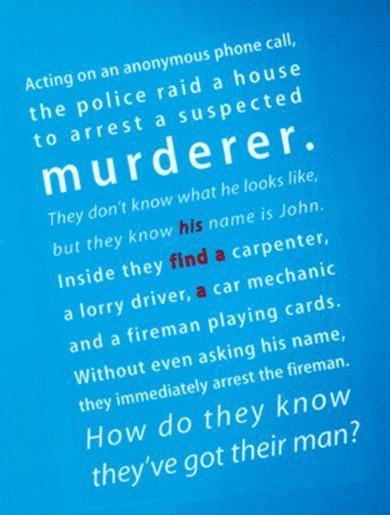 Question 3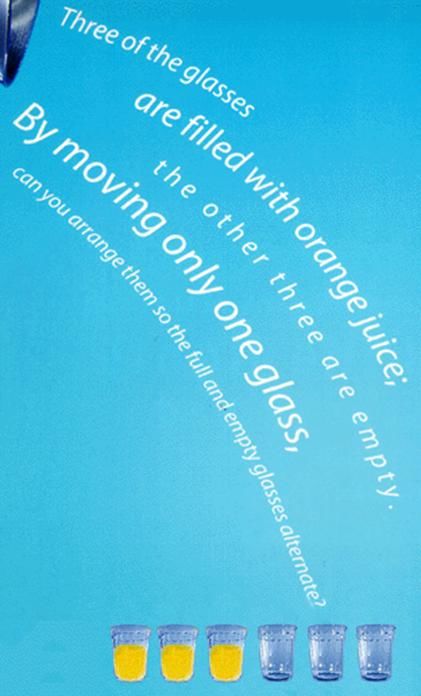 Question 4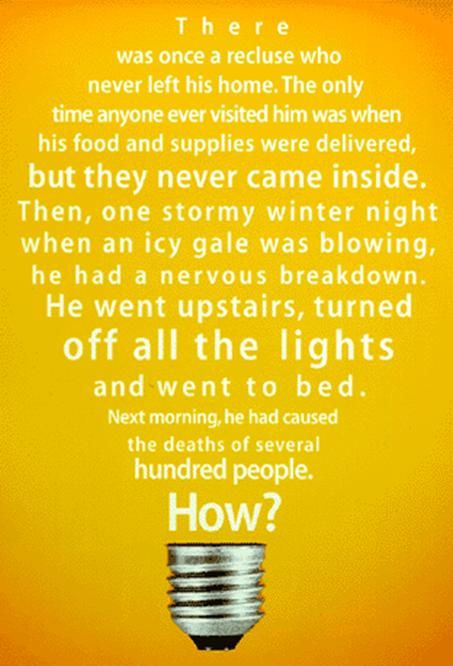 ANSWERS
* 1. The last person took the basket with the egg in it.
* 2. All the other card players were women.
* 3. Pour the juice from the second glass into the fifth.
* 4. The recluse lived in a lighthouse.
PASS THIS ON TO FRUSTRATE THE SMART PEOPLE IN YOUR LIFE