6. Tangerines and other citrus fruit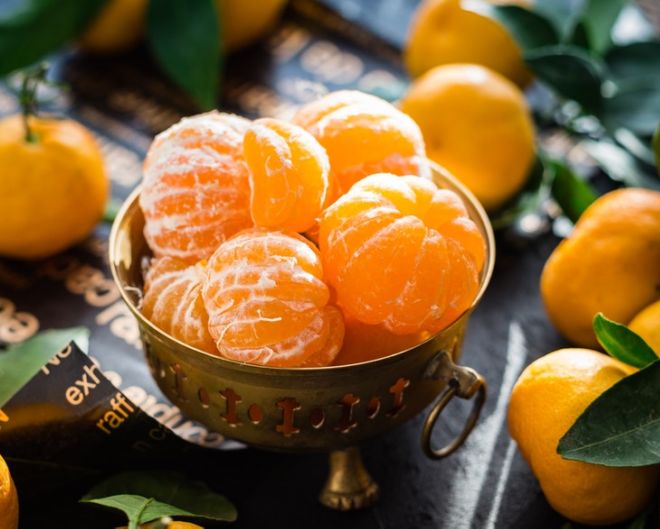 Apart from being a festive treat, tangerines will also hydrate the skin and provide it with the much-needed vitamin C. While many are aware of the role vitamin C plays in immune health, few know of the importance of this vitamin for skin health. As a potent antioxidant, vitamin C prevents environmental damage to the skin, but the main function it plays in the skin is boosting collagen production.
Collagen is a jelly-like building block of skin, the lack of which causes wrinkles, loss of firmness, and dryness. Unfortunately, our skin tends to slow down the production of collagen with age, but vitamin C has been shown experimentally to speed up this process. In addition, not consuming enough vitamin C can lead to dry and scaly skin on its own, so make sure to consume plenty of foods that contain it to keep your skin hydrated, plump, and healthy.
7. Tomatoes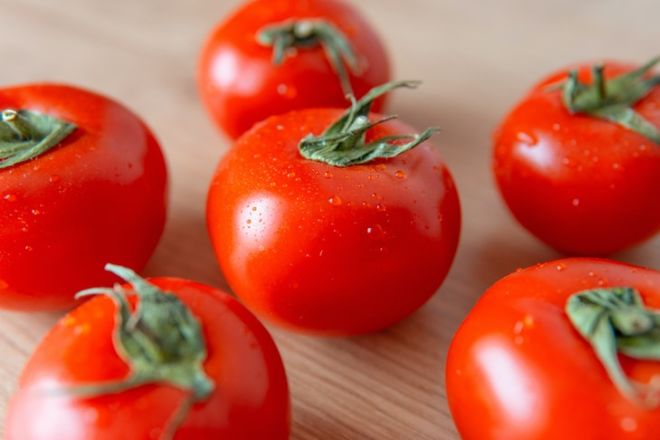 Another excellent source of vitamin C that's actually savory and not sweet is the tomato. But that's not the only skin-beneficial ingredient tomatoes have, as they also contain carotenoids, which are essentially different versions of vitamin A. More specifically, tomatoes are rich in beta carotene, lutein, and lycopene.
These ingredients don't just give tomatoes their bright color, they also prevent your skin from being damaged by the environment, prevent wrinkles, and promote collagen production.
8. Sweet Potatoes
An alternative side dish to consider if you have dry skin is sweet potatoes. As every orange fruit and veggie, sweet potatoes are quite rich in vitamin A and beta carotene, the skin-repairing and plumping benefits of which we've already touched upon. Drizzle some pumpkin seed oil on top of baked sweet potato to add some healthy fats, and you're golden!
9. Cucumbers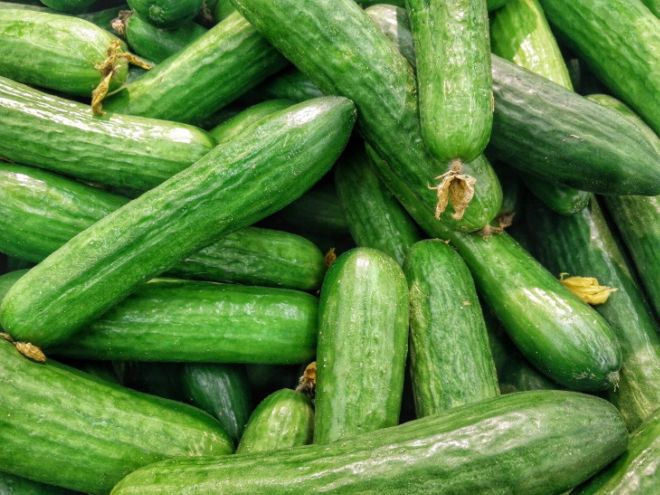 Cucumbers are famous for, well, being mainly water. But that's by no means a disadvantage, especially if your skin is craving water so much. And while putting cucumber slices over the eyes was once a popular skin treatment, dermatologists and estheticians today say that you're likely better off if you eat that cucumber instead of putting it on your skin, preferably with the peel, too. Apart from just hydrating your skin, cucumber peels hold silica, which also nourishes and calms the skin.
10. Avocados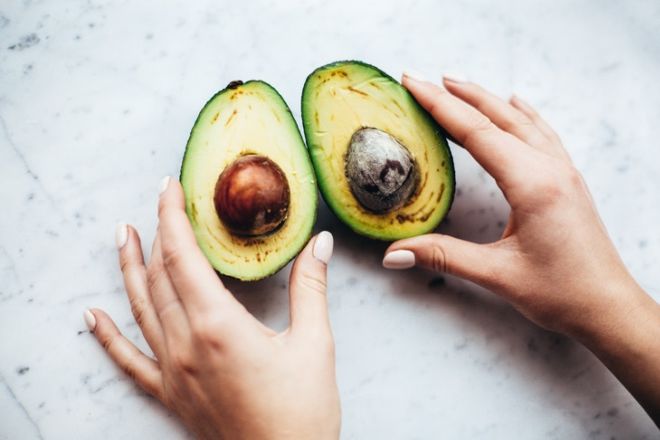 Most people are aware of the fact that avocados are super rich in healthy fats, which is true, but that's not the only reason you should start eating more avocado toast and guacamole when your skin is dry. In fact, avocados are also packed with compounds called polyhydroxylated fatty alcohols and antioxidants like lutein and zeaxanthin according to scientific articles.
These compounds help repair the skin, protect it from environmental damage, and fight inflammation in the skin. So, definitely add some avocado goodness into your diet.