Dieting is hard. It's hard on the body, as it tries to adjust to new and extreme changes it's undergoing, and it's even harder on the mind. The resolve it takes to stick to a diet and say no to our favorite snacks is incredible, and we can use all the help we can get. That's why many apps were created in order to help us monitor our daily food ingestion, give us dietary tips and remind us of our goals. Obviously, no phone app is going to make your unwanted weight disappear by itself, but it can help you commit to the process in earnest.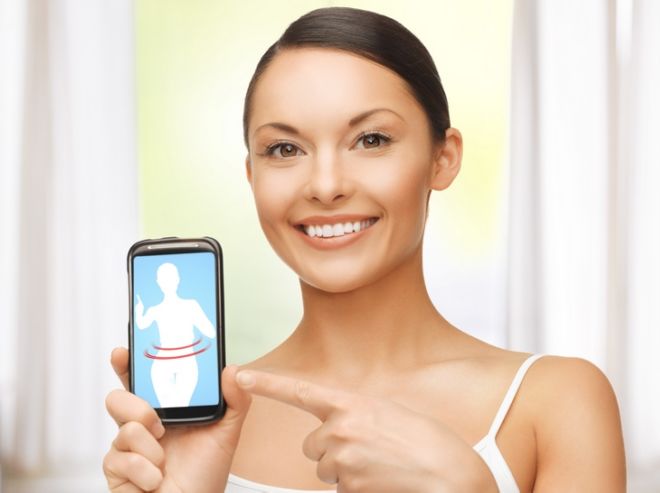 If this is the kind of tool you've been missing in your road to weight loss, why not give it a try? For your benefit, we've compiled a list of the best and most efficient dieting apps in the app store:
1. MyNetDiary PRO
Price: 3.99$ on Apple App Store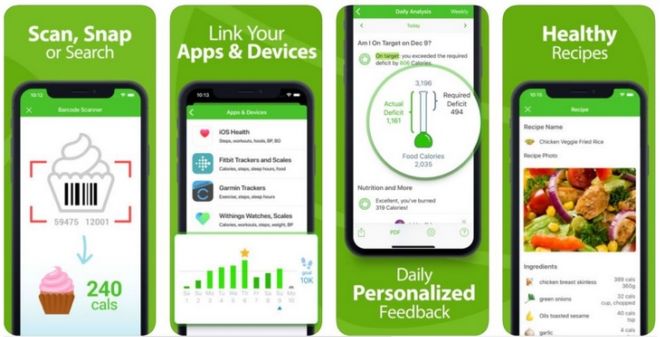 One of the most popular diet apps, MyNetDiary PRO is extremely flexible and has a very user-friendly interface. What makes it special is that it can link to relevant Apple apps, such as iOS Health and Siri, and it allows you to scan the barcode of food products to more easily track calorie intake. For a premium subscription of 8.99$/month or 59.99$/year, you can synchronize the app with fitness trackers as well as get down to the nitty-gritty of your diet, including blood-sugar levels, blood pressure, heart rate, cholesterol levels, etc.
2. Noom
Price: Free, with in-app purchases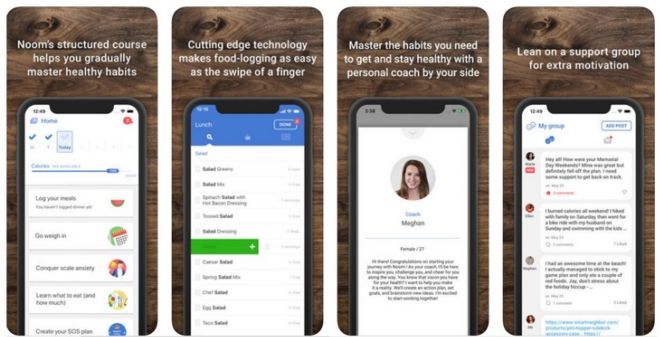 Noom doesn't just allow you to track your daily allowance of calories, it tries to tackle the thoughts and triggers that cause you to relapse and munch, aiming not only to help you lose weight in a set period but to change your behavior around food in the long term. Noom tries to gauge your specific personality profile, your eating, and physical activity habits and then tailor a course that will best fit your needs.
The courses were designed through a clever mix of artificial intelligence and a dedicated team of mental health professionals specializing in behavioral psychology. The course isn't cheap, but you're not paying for a food tracker, you're paying for a fully-guided diet plan.
3. Fooducate
Price: Free, with in-app purchases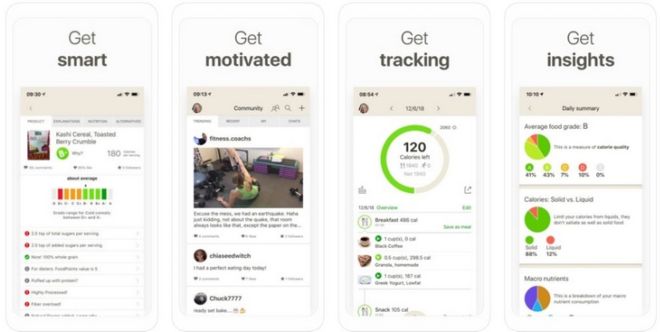 As you can tell by the name, Fooducate aims to not only track the food you like to eat but to inform you about it. It's easy to put a number on an item of food, but there's so much more to eating healthy than to just count calories, and Fooducate actually tells you what the quality of the calories you're consuming is. Subscription-based services including special programs that accommodate low-carb, vegan or diabetic diets, as well as food allergies and gluten watch.
4. MyPlate Calorie Tracker
Price: Free, with in-app purchases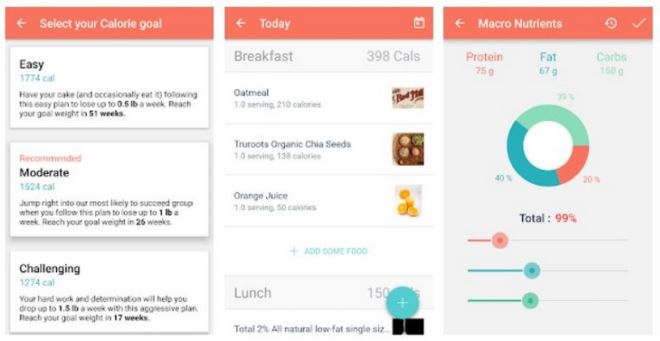 Brought to you by the fitness experts at Livestrong, this calorie tracker has one of the simplest interfaces to navigate, allows you to add your own food and recipes to the app's existing database and allows you to track water intake. A Gold Membership (9.99$/month, 29.99$/6 months, 44.99$/year) will give you access to advanced statistics and a Clean Eating Guide, replete with recipes.
5. My Diet Coach
Price: free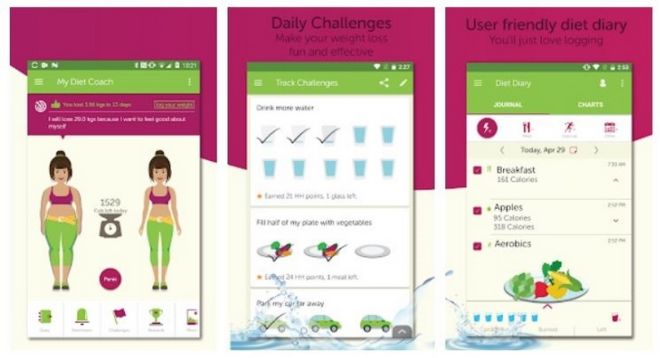 This app is geared towards female users, which is fine, seeing as how women are typically under the greatest societal pressure to lose weight. My Diet Coach's unique spin on weight-watching is gamifying the process: you can create an avatar to represent yourself, and by accomplishing diet goals and successfully completing challenges, you get points which will allow you to customize your avatar. Another way this app empowers users and encourages them to go on is by actually displaying the amount of weight you've lost, whereas other apps show your fluctuating weight.
6. Yazio
Price: Free, with in-app purchases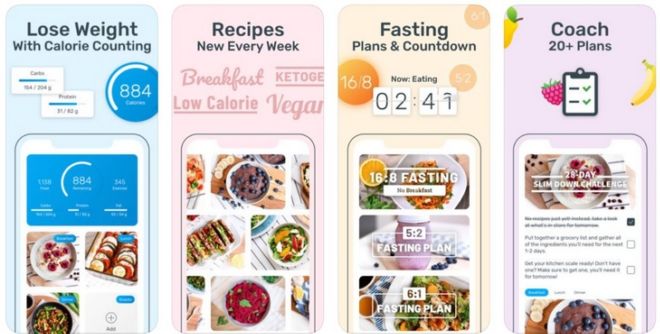 What makes Yazio special is that it allows you to set different programs for weight loss as well as muscle gain, can help you set up fasting timers which are a great visual aid to stave off the urge to snack. The pro subscription promises to help you reach your goal at twice the normal rate, and offers access to 100 healthy recipes, a tool to measure hip, waist and breast circumference, macronutrient tracking and more.