Staying fit and healthy is important, no matter how old you may be. But going to the gym can be a hassle and is often pricey. For those of you who prefer to exercise in the comfort of their own home without having to buy equipment that just takes space, here are 4 exercise routines you can alternate between to get into shape and remain fit.
1. The 7-Minute Workout

Staying in shape doesn?t have to take hours, and studies show that 30 minutes of exercise per week can reduce blood pressure considerably.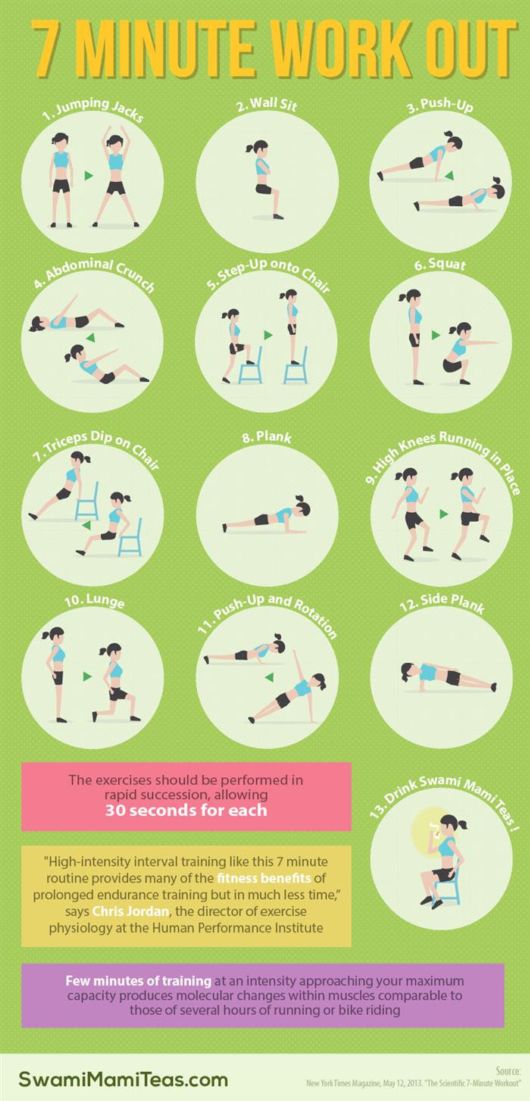 2. Cardio & Strength: 20 Minutes
Improve your stamina and physical strength with this simple set of exercises. The whole thing takes just twenty minutes, so if you feel energized enough ? do it twice.

3. Weight-Loss Routine
Exercise your whole body in 30 minutes and shed away the pounds.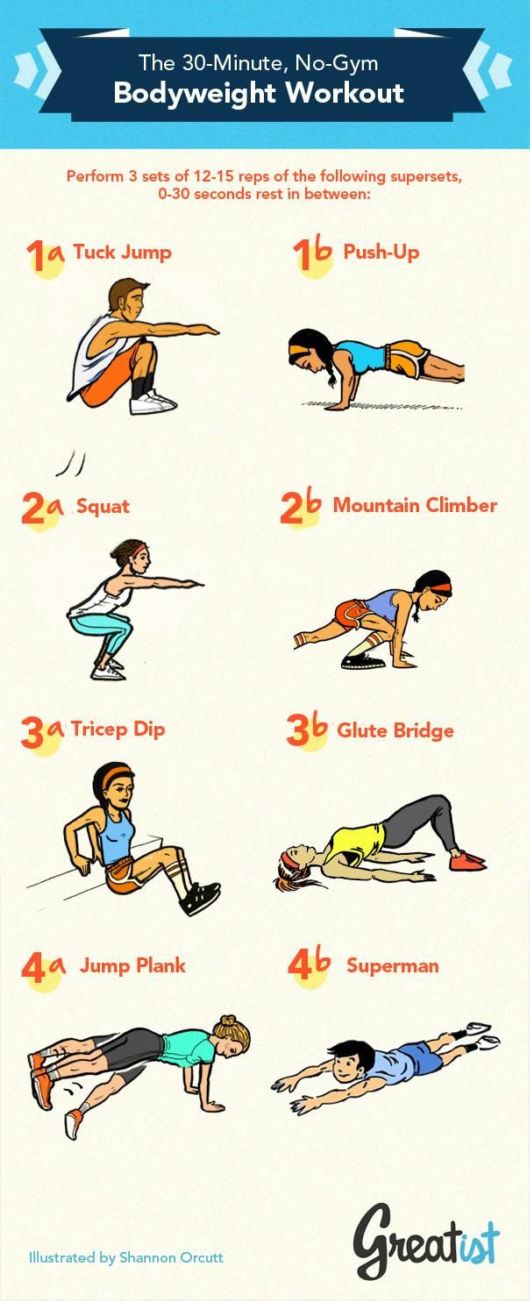 4. The ?Plankathon?
The ?plank? position is great for strengthening your core muscles. While you don?t move all that much, the position itself is quite intense, which will help you lose weight while getting stronger, a similiar principle to yoga.