I'm sure that you have all been told that if you want to live a healthy life and eat healthy food then you should "switch to organic". This means eating organic fruits and vegetables which have not been treated with chemical fertilizers or pest control products. There are many reasons why organic food is so much better for us and for the environment, but they are also much more expensive then regular fruits and vegetables. So what if I told you there is a great way to balance the health benefits of organic food with a decent price?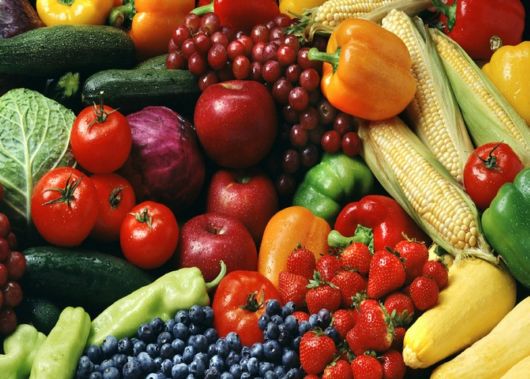 Some fruits and vegetables are a lot less exposed and vulnerable to the chemicals used by conventional agriculture and as such as very safe to eat. By going over this list of products you can reduce the cost of your shopping cart by only buying the organic food that you really need to protect your family. You can feel safe to buy these non-organic items, and can save quite a bit of money by doing so:
Onion

Because of its strong smell and taste, the onion doesn?t attract many pests, and therefore doesn?t need to be treated with any pesticides. This makes the onion a safe choice to buy from just about anywhere, with no need to pay extra. Just make sure that the one you buy doesn?t have any soft spots or signs of damage.
Avocado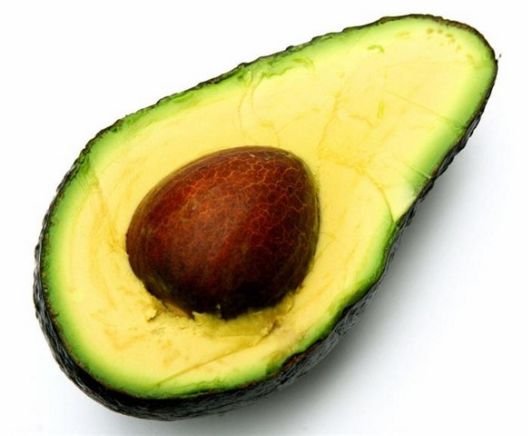 The avocado has a thick skin that protects the green flesh from pesticides. Search for one without any holes or missing parts in the skin and also one that's not too soft. It is still advisable to wash the avocado before cutting it to avoid any leftovers of chemicals from the outside mixing with what you'll eat.
Corn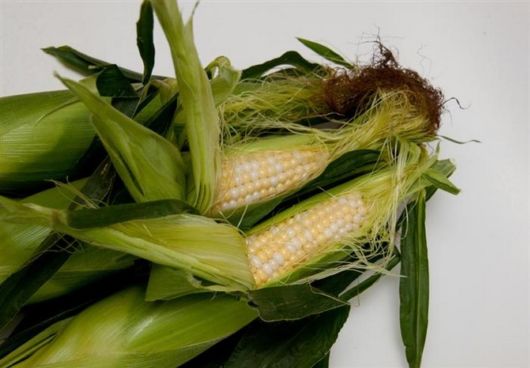 While corn does normally take a lot of fertilizers to grow, it's very unlikely that you will find any pesticides on it. A good way to tell if you are getting a healthy, clean, corn is to feel the green leafs around it. If they are smooth but not greasy to touch then you are safe to buy the corn.
Pineapple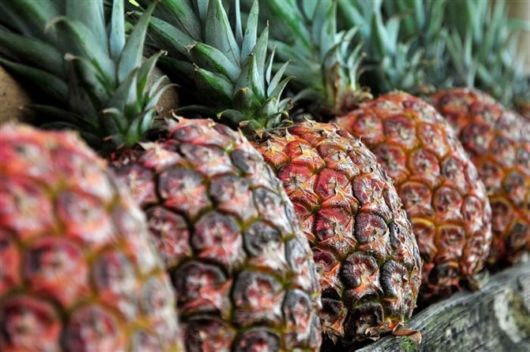 Like the avocado, the pineapple has a hard "shell" that keeps the inside unaffected by most of the things farmers spray on their crops. Don?t be tempted to buy the ones that smell too sweet or too strong, as they are usually too ripe.
Mango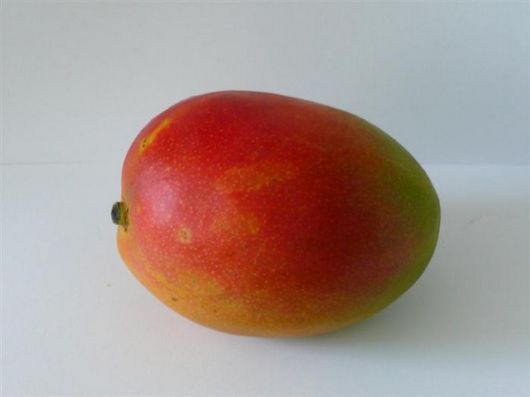 Look for bright consistent colors like red yellow and orange with a strong fruity smell. This will guarantee that you take a mango that has not been harmed by any pesticides or other hazardous compounds.
Asparagus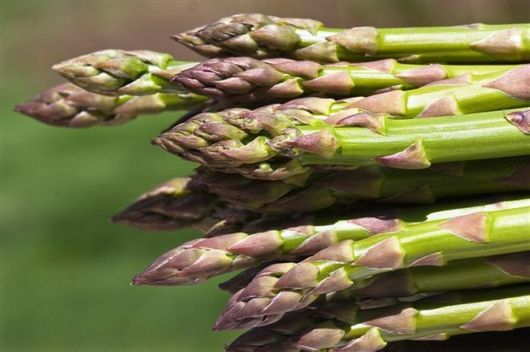 This is another kind of vegetable that?s not really affected by pests and therefore isn?t exposed to any chemicals, so you don't have to buy the organic kinds to avoid them. Any kind with a light green color and slightly purple tips is fine to buy, regardless of size.
Peas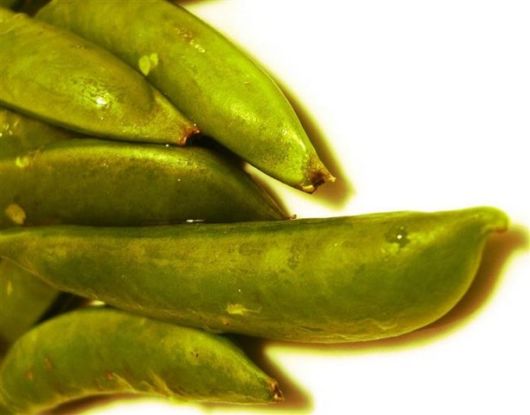 Peas are one of the least likely vegetables to have any leftovers of pesticides on them. Go for the big and green pods and you can safely say that you have a healthy, clean product.
Kiwi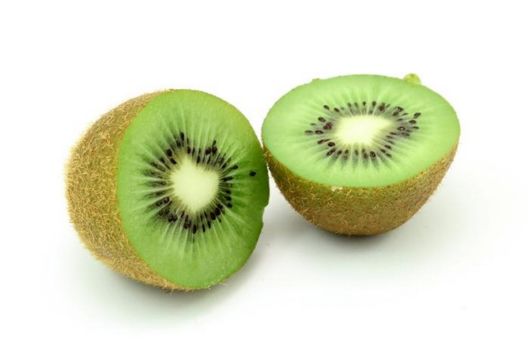 That hairy brown skin might taste bad but it works wonders when it comes to keeping harmful chemicals away from the sweet center. Much like other items on this list, it is still recommended to wash the kiwi before eating it.
Cabbage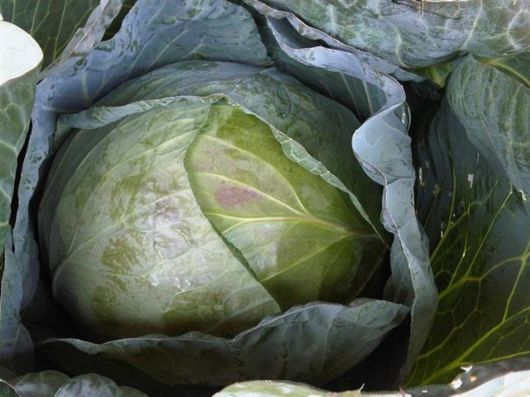 Cabbages are very easy to grow, so they aren't exposed to many fertilizers or pesticides. Pick any cabbage that looks shiny but still feels strong and crunchy, avoid any with yellowish spots and always remove the most outer layers of the cabbage.
Eggplant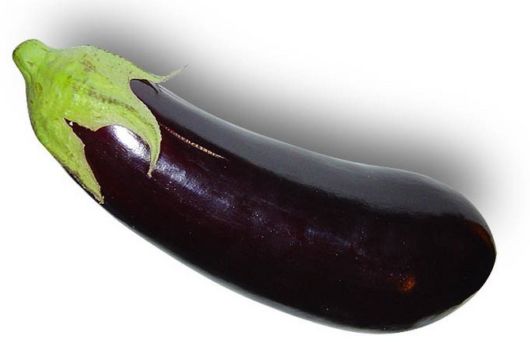 With a smooth and thick skin to protect it, the eggplant is a safe buy, organic or not. Look for ones that still feel hard to touch but have smooth, even color.
Papaya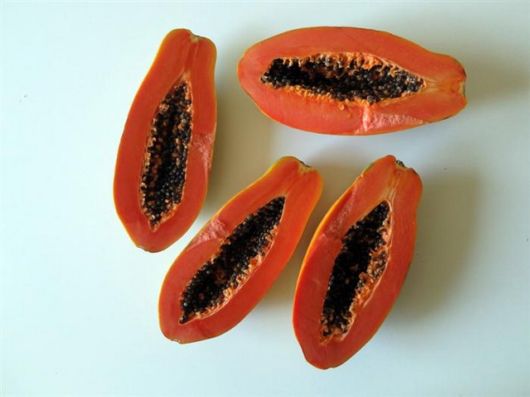 While pesticides are known to be found on the skin of the papayas, it has also been found that a good wash with water and a simple towel will remove almost all of them. If you see one in the store that looks a bit wrinkled it's still ok to buy, just give it a few days to ripen.
Watermelon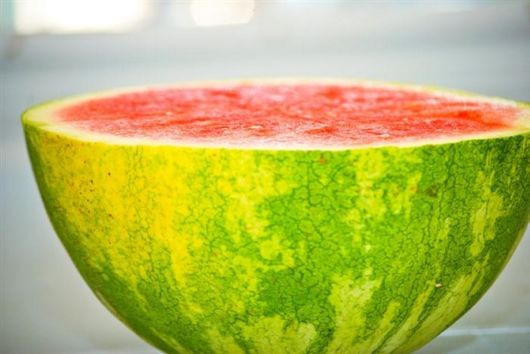 If you are having trouble opening a watermelon then you can be sure that hardly any fertilizers and chemicals can make it past its hard exterior. If you want to make sure you pick a sweet one have a look at the stem, dry and small will mean you are in for a sweet healthy treat.
Broccoli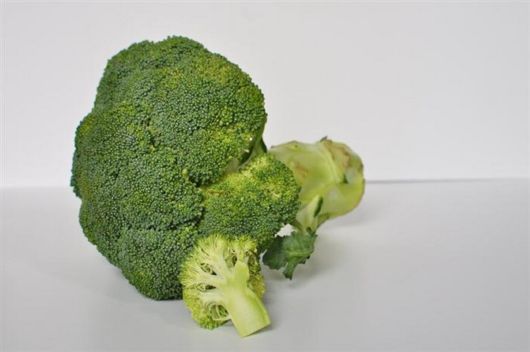 Out of all the vegetables that are treated with pesticides, broccoli has the smallest amount of chemical residue on it when being sold. Buy a dark green and stiff broccoli, dip it in cold water and replace those water a few times, it would be as clean as any organic broccoli.
Yam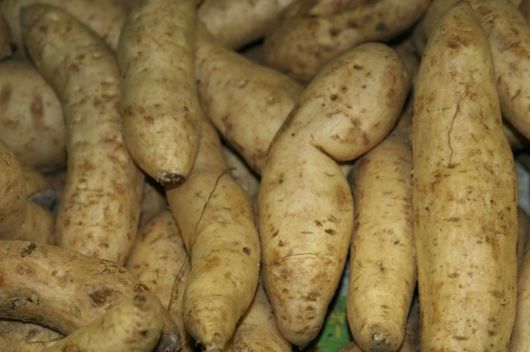 Like other root vegetables, yams are far less exposed to pests and pesticides. It's very easy to pick a good yam, just take any that don?t look damaged in any way and that aren't too big.