Japanese Diet Tips To Make You Healthier And Beautiful Both Inside And Outside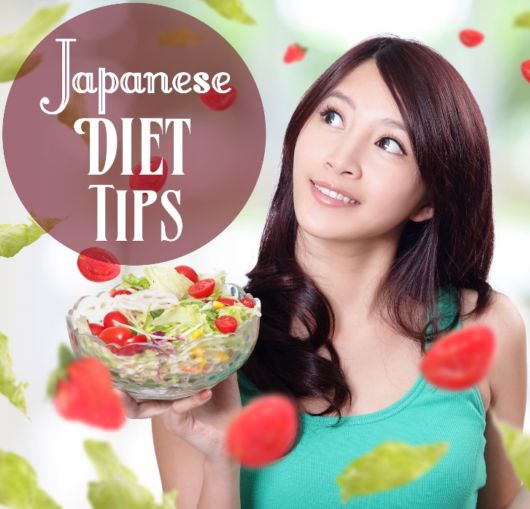 The Japanese have the longest life span in the world with 86 years for women and 79 years for men. All of this is thanks to what they eat thus making the island nation with the lowest obesity rate (3%) in the developed world. "The Japanese diet is the iPod of food," says Naomi Moriyama, a dietician, "it concentrates the magnificent energy of food into a compact and pleasurable size."
1. Eat with your eyes
There's a proverb in Japan that literally translates as "Not dressing up the meal with color is like sending someone out of the house without clothes." Traditional Japanese meals use food items that are red, green, yellow, white and black in colour to give the food an aesthetic appeal and reflect the nature of the seasons. Compare a platter of sushi or a bento box to a hamburger and fries (although the latter is perceived as delicious and can be wolfed down) the former is a work of art that has to be appreciated like art. Go slow, take small bites, relish every flavour.
2. Smaller portions

Break down your meal into smaller portions, this way you can enjoy a greater variety of foods.
Scientists in the University Of Illinois found that people tend to eat up to 45% more when they are served bigger portions. They filled their plates according to it's size. So bigger the plate, larger the portion size.
Lesson learnt: Use dessert and salad plates.
3. Fill your stomach up to only 80%
Or Hara hachi bunme as it is said in Japanese. The idea is to reinforce the eating of smaller portions. We have been raised to eat until we are absolutely full so that we don't feel hungry later. However it's better to not stuff ourselves and only eat until we feel adequately full.
4. Light dinner or supper
Following the 80% rule discussed above, a light dinner puts less pressure on your intestines and allows you to digest your food in your sleep. Heavy meals can sometimes make you wake up feeling full in the morning and this upsets your routine when you skip breakfast.
5. Rice is nice

Rice is a low fat complex carbohydrate that helps fill you up on lower calories (small bowl of rice has lesser calories than two slices of bread) This will not keep you hungry and craving for snacks right after your meal.