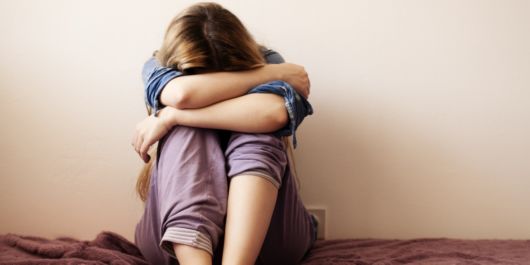 What is Depression?
Depression is an illness, which involves the mind, body and thoughts. Don?t confuse it with physical weakness which will go away within days. It is in fact a condition, which interferes in our daily routine and causes unnecessary problems in our daily life.
Causes of Depression
There are plenty of factors, which cause depression in humans; these mainly include genetic causes, hormonal changes, deficiency of vitamin B complex, stress and trauma, biochemical causes, environmental factors and other physiological disorders such as eating disorders and anxiety disorders.
Home remedy for Depression
Several home remedies help cure depression. Some of them are follows:
1 – Rose petals when boiled in water and consumed provide relief from depression.
2 – Eat apple with honey and milk. This will enlighten your mood and will bring you out of depression; it is a proven home remedy for depression.
3 – Drinking licorice tea can also treat depression. However, don?t drink it more than three cups.
4 – The powder of Asparagus root is also an effective home remedy that helps cure depression.
5 – A normal immersion bath when taken for duration of one hour daily can also prove beneficial in bringing you out from depression.
6 – Seedpod of the plant Griffonia Simplicifolia known as 5HTP when consumed while feeling depressed works wonders. This is because it produces serotonin, a neurotransmitter in the brain, which provides relief from depression.
7 – A tea made up of mixture of basil leaves and sage when consumed also provides relief from depression. This is a proven home remedy that goes into curing depression.
8 – Eating powder of cardamom seeds can also effectively bring you out of depression. Boil the powder in hot water, add some sugar for taste, and then drink the tea two times a day.
9 – Meditation and relaxation are also an efficient cure for depression. Meditation creates a balance in the nervous system, which is vital to cure stress and depression.
10 – A mixture of nutmeg powder and fresh amla juice when taken three times a day can easily bring you out of depression. This is also one of the proven home remedies for depression.
Apart from these home remedies, you will also have to make changes to your diet. This is because diet has a fundamental effect on curing of depression. Hence resort to a balanced diet as a even a slight nutritional deficiency can deteriorate the situation.