3.Pain In Your SHOULDERS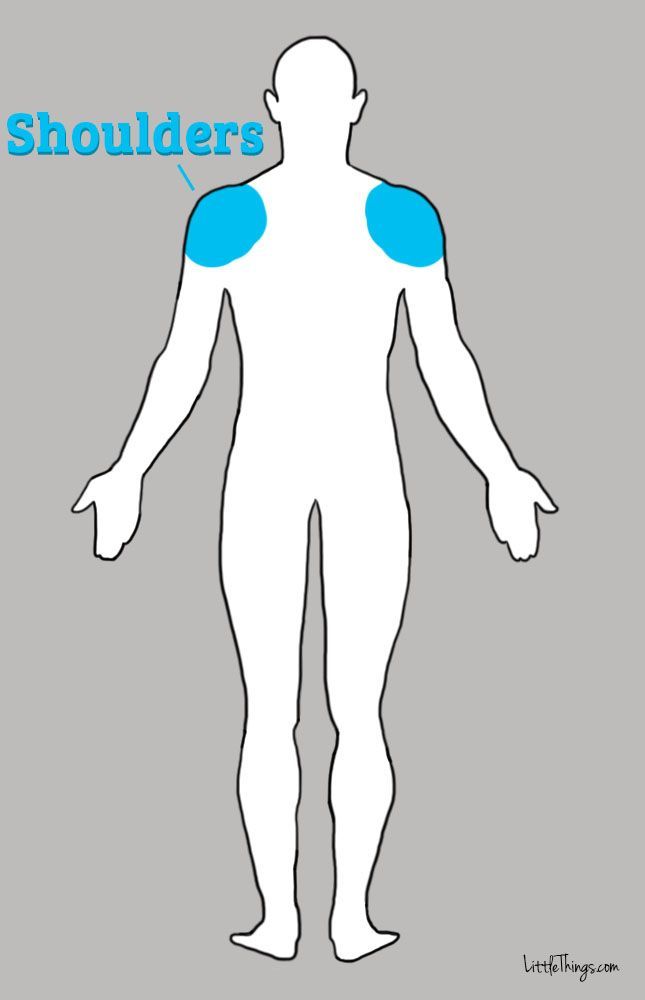 Professional kinesiologist Ros Kitson believes that, "Our shoulders are where we carry our burdens. We talk about 'shouldering a problem' and this is exactly what we're doing when our shoulders tense up and cause us pain." This may be the perfect time to let the problem solving fall to someone else for a change. If you are taking on more than your fair share of the burden at work, it may just be time to let your co-worker know you need a little help.
4.Pain In Your UPPER BACK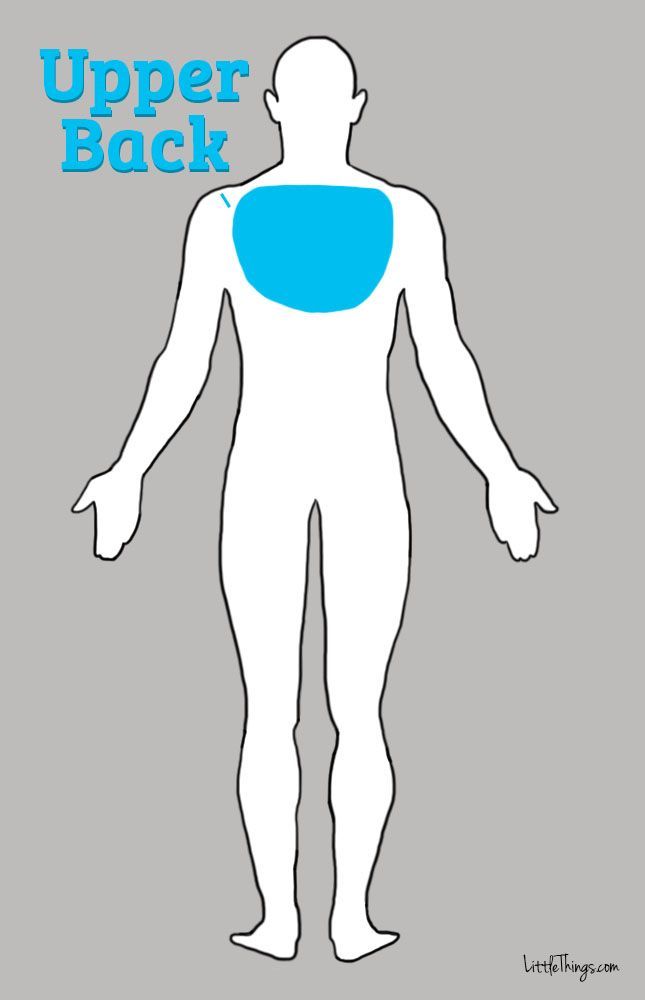 According to self-help author and life coach Ronda Degaust, "The upper back has to do with feeling the lack of emotional support. You may feel unloved or you may be holding back your love from someone else." This would probably be a great time to reach out to loved ones and strengthen those relationships. If you're single, it might even be a good time to jump head first into the dating scene. A little bit of love may just go a long way with that upper back pain.