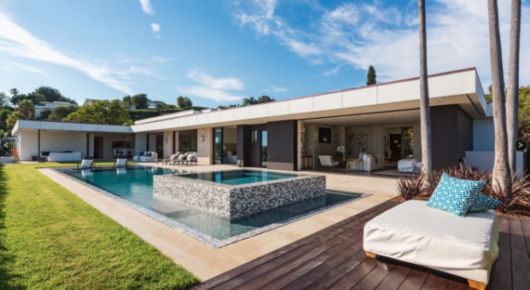 This luxury apartment located in Los Angeles, California makes for the ultimate bachelor pad. With giant windows that take perfect advantage of the spectacular views and a swimming pool that overlooks the city of Los Angeles there isn?t much not to like about this place.
The building named 521 Chalette Drive
was on sale for $14,500,000 but since seems to have been sold. Whoever brought it can enjoy living life to the full.