6. The number of scientists per million inhabitants

Denmark has the most scientists.
7. The number of prisoners for every 100,000 inhabitants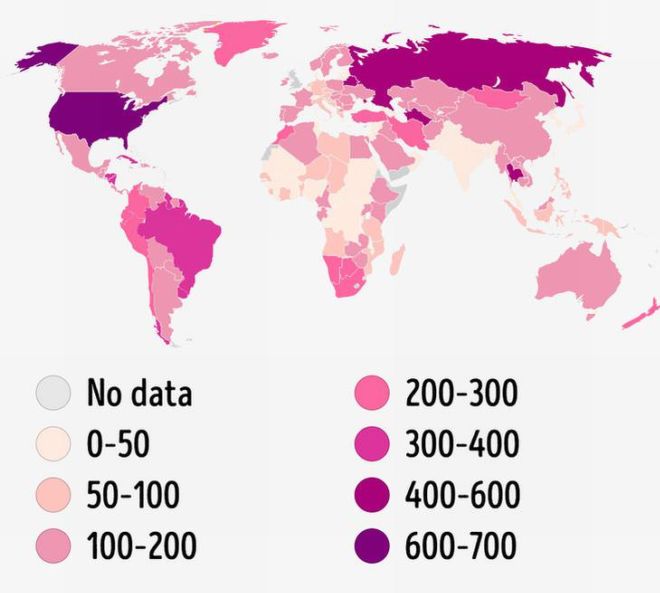 The United States takes the lead for most prisoners per 100,000 inhabitants.
8. The age of women when they had their first child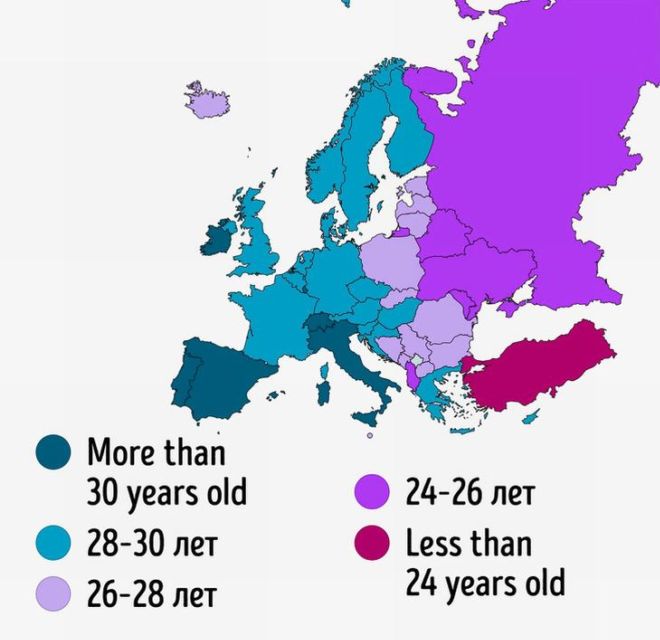 Western Europe takes the lead in women who birth their first child over the age of 30.
9. The increase in population in different continents from the year 2000 to 2018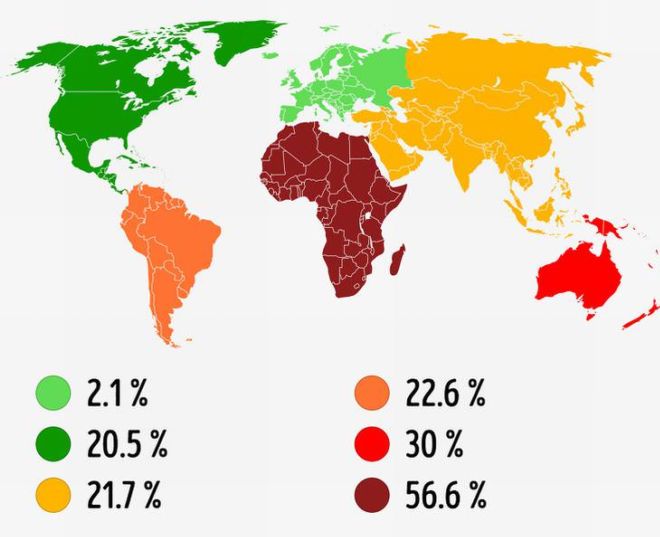 Since the year 2000, the population of our planet has grown about 1,4 billion people.
10. How many people are born in an hour in different countries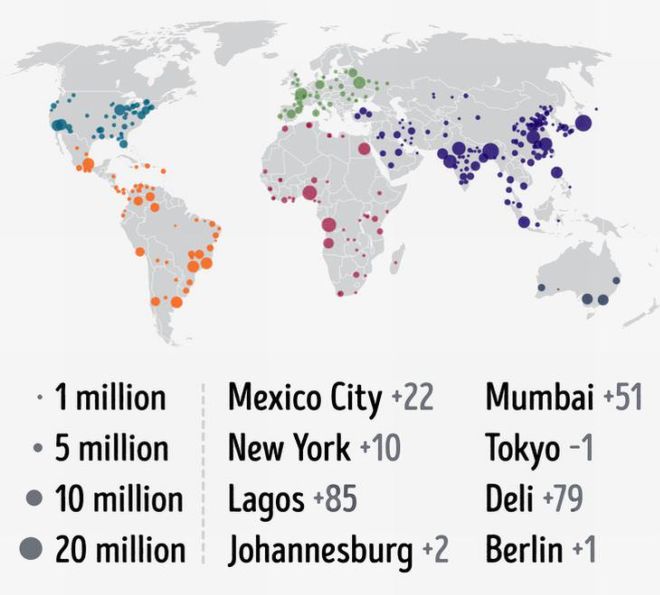 For several years, the population of Japan has been decreasing, because women have been choosing careers over family and have become less likely to marry and have kids. Since 1960, the population of Nigeria has grown four times.