11. The average age of inhabitants in different countries

Western Europe and North America having the highest age group.
12. The average age children finish school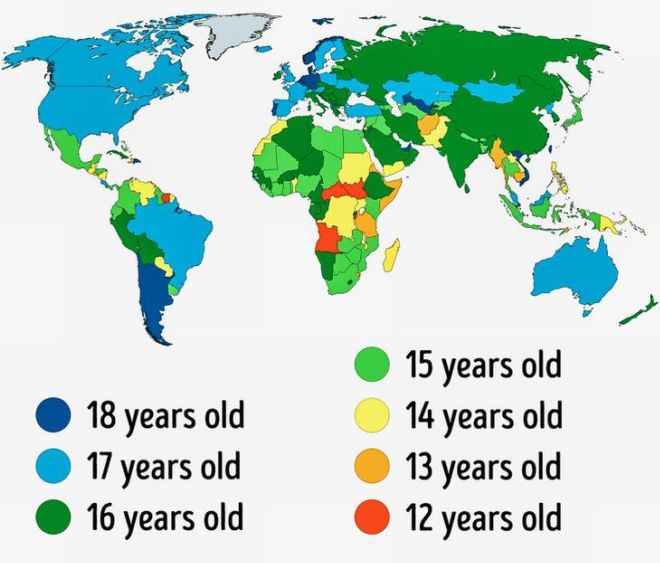 In North America, the average age is 17 years old.
13. Percentage of literate population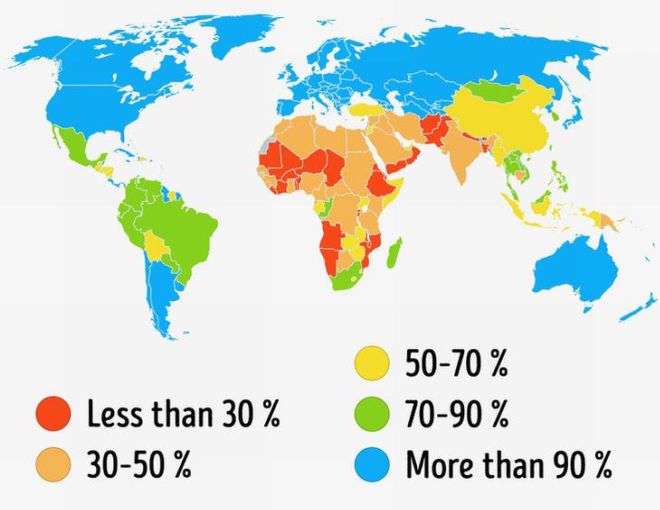 Statistics are based on teenagers aged 15 and older, and adults.
14. The lowest temperature in January in different countries in Europe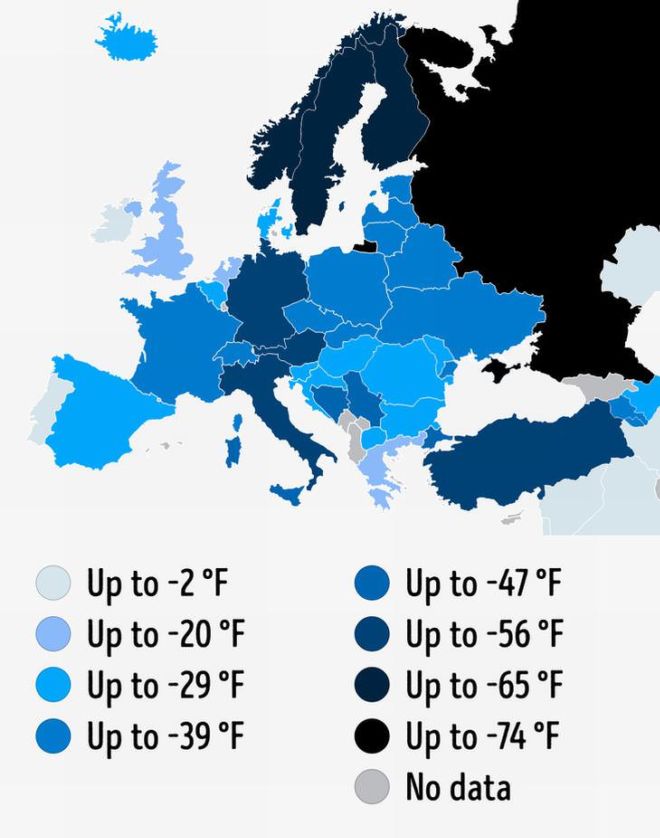 For the European part of Russia, lows reach ?74° F. While the warmest Januaries were recorded in Portugal and Ireland.
15. The most polluted countries in the world

In Europe, the most toxic countries are Bulgaria, Luxemburg and Bosnia, and Herzegovina. In Asia, Mongolia, Kazakhstan, Turkmenistan, Iran, Oman, Qatar, and Saudi Arabia.