9. The biggest source of nuclear energy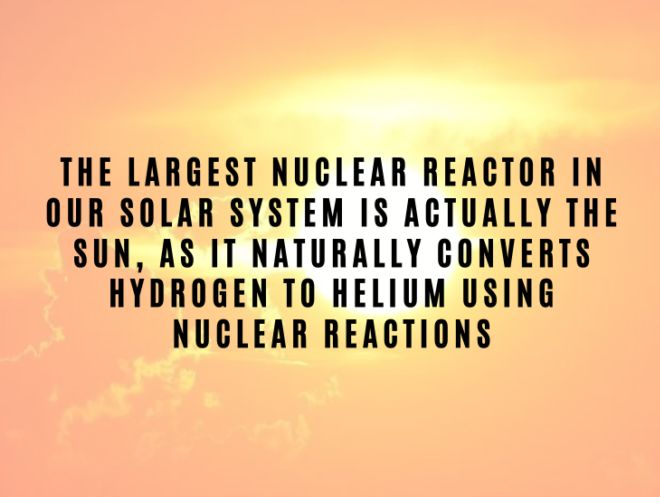 The largest nuclear reactor in the solar system is actually the sun, as it naturally converts hydrogen to helium using nuclear reactions.
10. Out at sea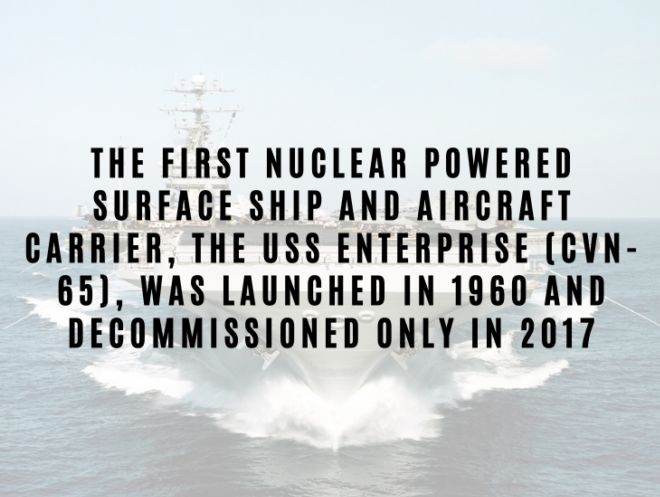 The first nuclear powered surface ship and aircraft carrier, the USS Enterprise (CVN-65), was launched in 1960 and decommissioned only in 2017.
11. To Infinity and beyond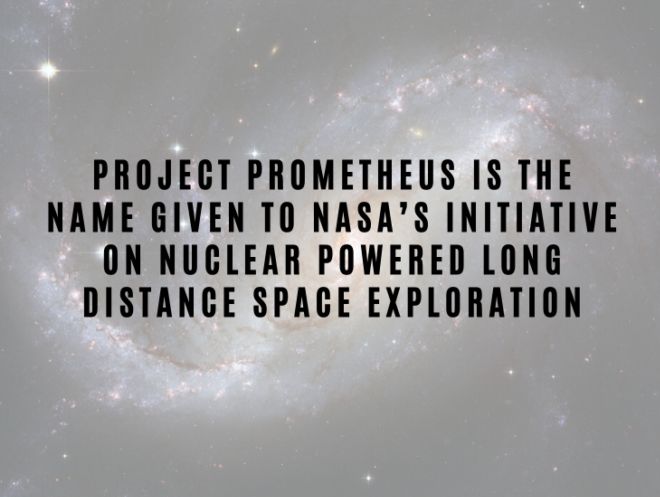 Project Prometheus is the name given to NASA's initiative on nuclear powered long-distance space exploration.
12. An alternate use for uranium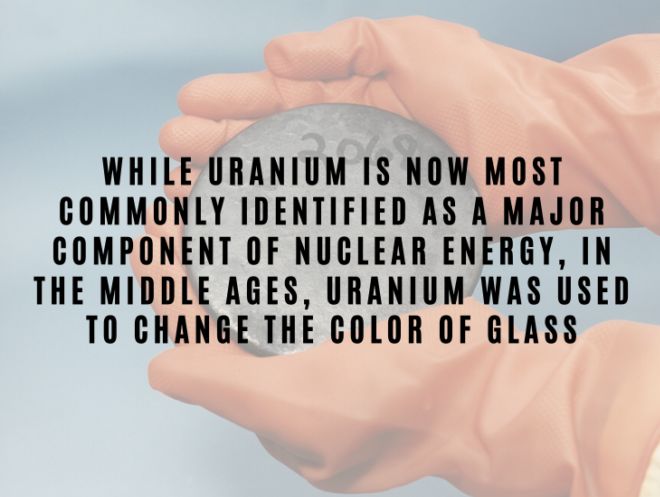 While uranium is now most commonly identified as a major component of nuclear energy, in the middle ages, uranium was used to change the color of glass.
13. A huge blast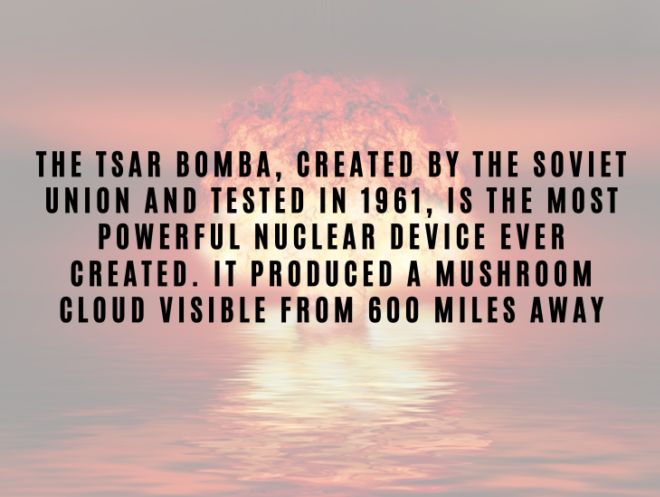 The Tsar Bomba, created by the Soviet Union and tested in 1961, is the most powerful nuclear device ever created. It produced a mushroom cloud visible from 600 miles away.
14. Water, water everywhere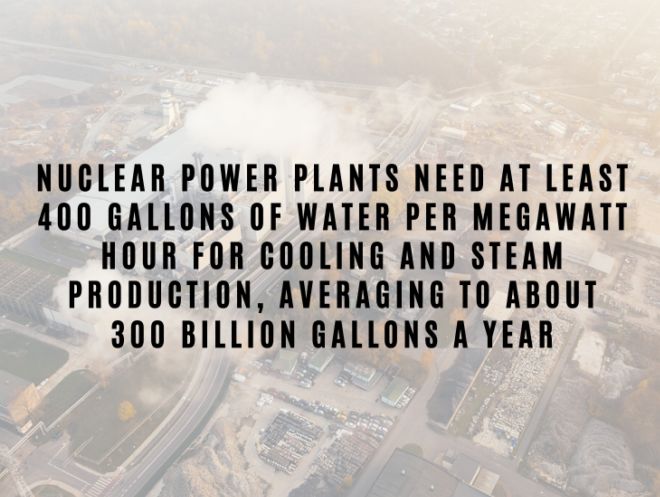 Nuclear power plants need at least 400 gallons of water per megawatt hour for cooling and steam production, averaging to about 300 billion gallons a year.
15. Going underwater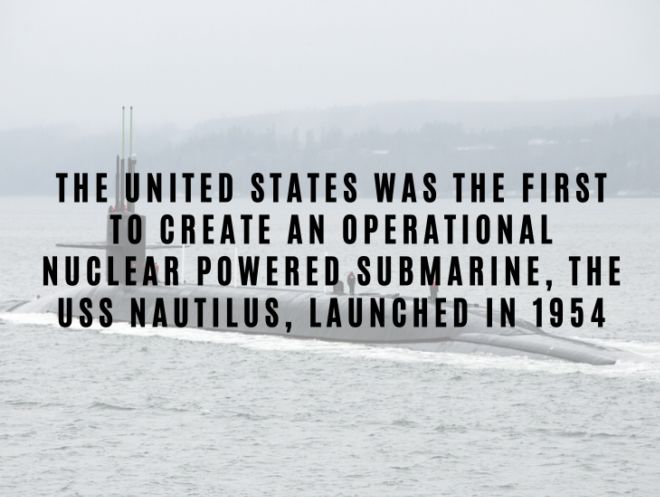 The United States was the first to create an operational nuclear powered submarine, the USS Nautilus, launched in 1954.
16. Nuclear medicine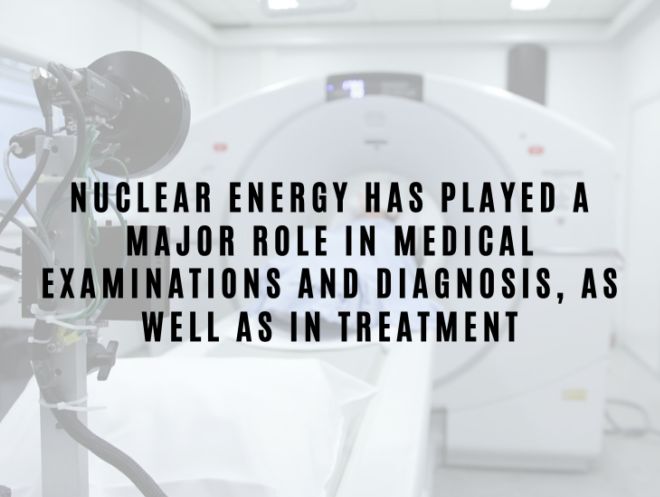 Nuclear energy has played a major role in medical examination and diagnosis, as well as in treatment. Examples include the PET Scan and cancer radiotherapy.