Defending Siachen — Salute the soldiers – How much we know about Siachen – Are our soldiers on line duty really deserve special pay packets and extraordinary perks???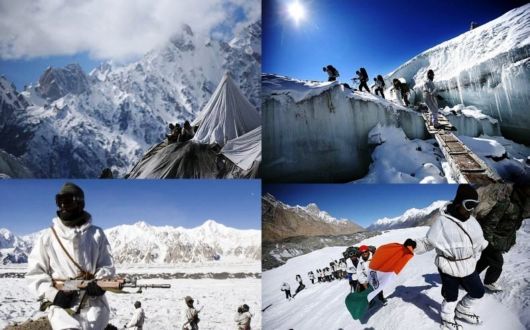 The highest combat zone on planet earth, Siachen glacier is one place where fewer soldiers have died on the line duty due to enemy fire than because of the harsh weather conditions.
For Indian forces deployed in Siachen, it is less of a challenge to watch out for the frail Pakistani forces but to just stay atop this 76 kilometers long glacier at 5, 400 meters altitude (nearly twice the altitude of Ladakh and Kargil) in itself means you have to defy all of your physical, mental and spiritual limits.
You have to be a super soldier, a hero.
And that?s what each one of our soldiers out there at Siachen glacier and on posts at even greater heights really is!
1. In Siachen, you are at the risk of getting a deadly frostbite if your bare skin touches steel (gun trigger, for example) for just over fifteen seconds.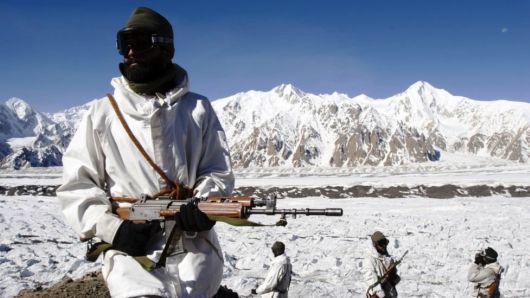 Merely touching the trigger or gun barrel with bare hands can be a mistake big enough to result in loss of toes or fingers.
For those who don?t know about frostbite ? it?s a condition resulting from abrupt exposure to extreme cold that can leave amputation of fingers or toes as the only alternative. In extreme cases, these organs may just fall off.
2. Mountain climbers climb when the weather is at its best; soldiers serve in these treacherous terrains all year round.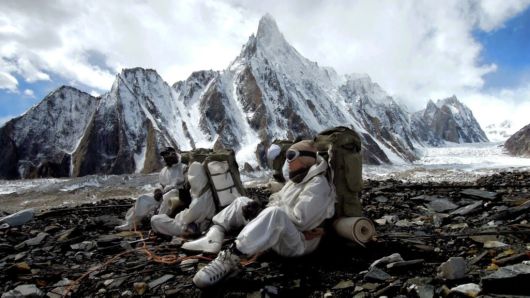 Minus 60 degrees temperature and over 5,000 meters altitude; low atmospheric pressure and oxygen, well, you keep asking for more of it. There?s 10% of the amount of oxygen available in Siachen than it is in plains.
It?s the weather of the kind that us mortals aren?t simply designed to bear. Not for long and not without the great risk of losing eyes, hands or legs. But these men ? they do it, every day.
Because every inch of this land belongs to India and they shall not cede it to some untrustworthy neighbors who no longer have a higher ground in Siachen.
3. The human body just cannot acclimatize over 5,400 meters
When you stay at that altitude for long, you lose your weight, don?t feel like eating, sleep disorders come around in no time and memory loss ? that?s a common occurrence. Put simply, the body begins to deteriorate. That?s what happens at Siachen.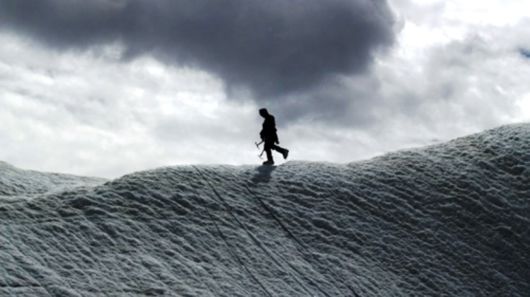 Yes, it is tough. But we cannot climb down because we cannot let the Pakistani Army climb up and take high ground.
4. Speech blurring is as obvious as toothpaste freezing in the tube
It?s fiercer than heaviest of gunfire any day. But our soldiers have taken up the challenge nonetheless.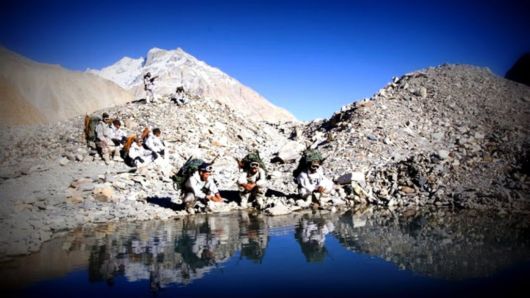 Things We Indians Should Know About the Life of Soldiers Defending Siachen
5. Snowstorms in Siachen can last 3 weeks.
Winds here can cross the 100 mph limit in no time. The temperature can drop well below minus 60 degrees.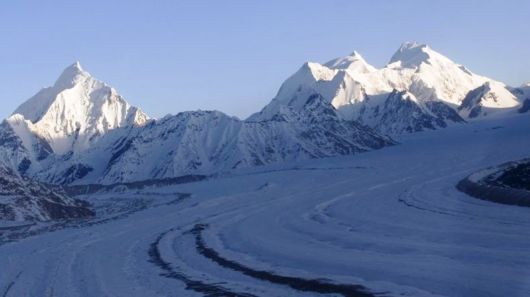 6. Yearly snowfall in Siachen can be well over 3 dozen feet
When snow storms come around, at least two to three soldiers have to keep using shovels (in snow storm). Else, the military post would become a history; in no time.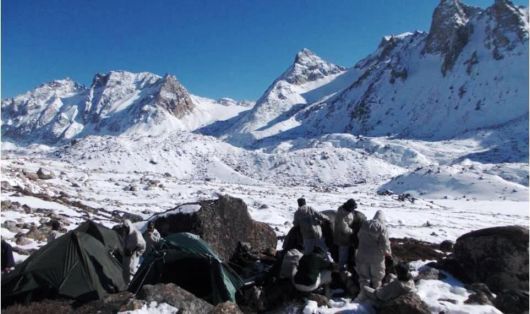 7. The 7th Pay commission may consider the unique challenges faced by the army jawans who man the territory all through the year.
They should.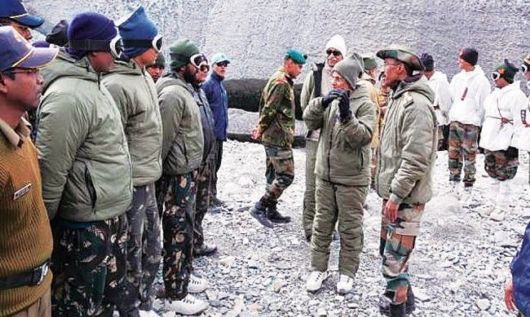 The forward areas in Jammu and Kashmir including Siachen were visited by the 7thPay Commission in October, 2014.
8. Soldiers find ways to entertain themselves when they can.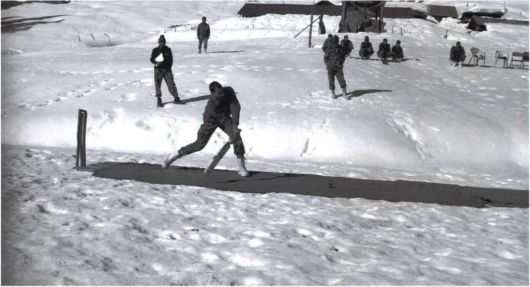 We are, after all, a cricket crazy nation.
9. Fresh food ? that?s rare. Very rare. At Siachen, an orange or an apple can freeze to the hardness of a cricket ball in no time.
Rations come out of tin cans.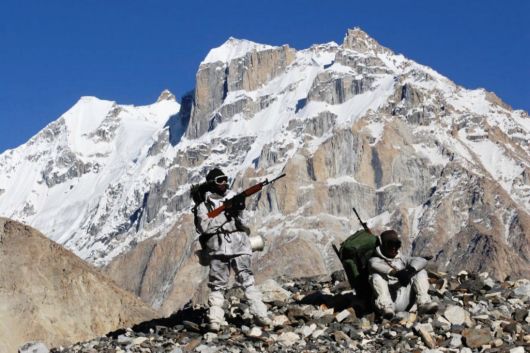 10. Army pilots literally push their helicopters well beyond their optimal performance, every day!
They drop supplies at forward posts located at an altitude of more than 20 thousand feet.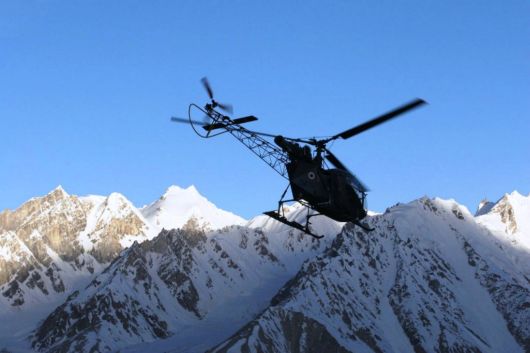 Army pilots usually have less than a minute for dropping off the supplies at forward posts.
Pakistani army is merely few hundred meters away and so the choppers must fly off before the enemy guns open up.
11. In the last 30 years, 846 soldiers have sacrificed their lives at Siachen.
In case of Siachen, deaths due to extreme climate and beyond-imagination terrain conditions are treated as battle causalities and rightly so.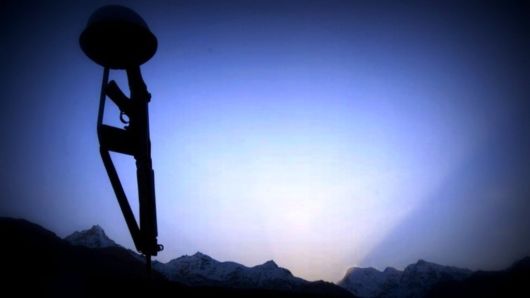 In last three years alone, 50 Indian soldiers have died in Siachen. These causalities as per the information made available by Defense Minister in Lok Sabha, were due to the very nature of the place our forces are serving. These soldiers sacrificed their lives on the line of duty while combating the floods, avalanches and floods in Siachen.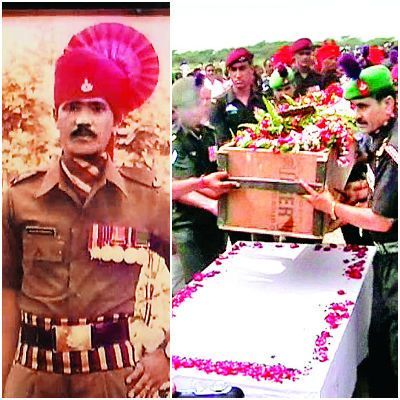 The Body of Havaldar Gaya Prasad from 15 Rajput Battalion serving in Siachen was found after 18 long years.
12. A War Memorial at the Bank of Nubra River has the names of Indian soldiers who laid their lives in Siachen.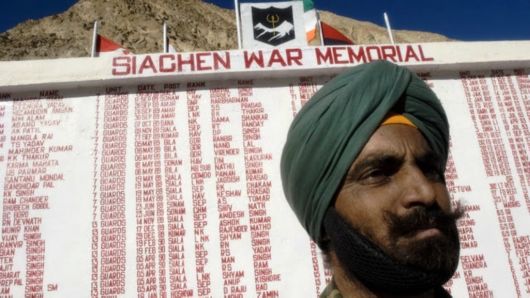 13. Local saying: ?The land is so barren and the passes so high that only the best of friends and fiercest of enemies come by.?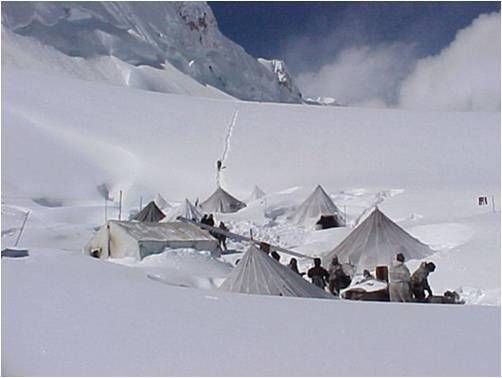 14. In Siachen, the Indian Army spends as much as 80% of its time preparing soldiers of deployment.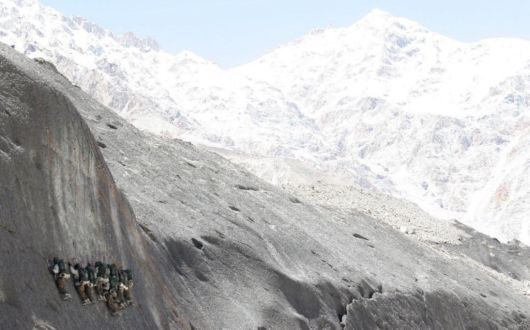 15. ?We do the difficult as a routine. The impossible may take a little longer?
So reads a plaque at the headquarters of the Indian Army formation responsible for security of the Siachen sector in Jammu and Kashmir.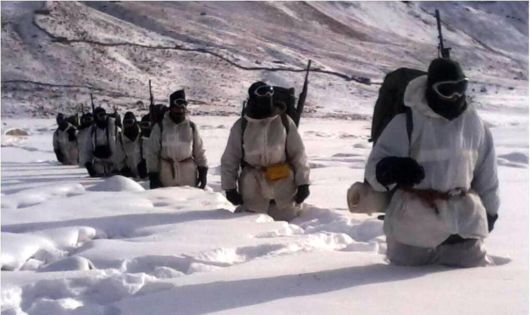 16. When you go home, tell them of us and say, for your tomorrow we gave our today.
A million, billion, zillion salutes to our soldiers! We remain indebted, forever.