7. Rock Arch, Bryn Mawr, PA, Bryn Mawr College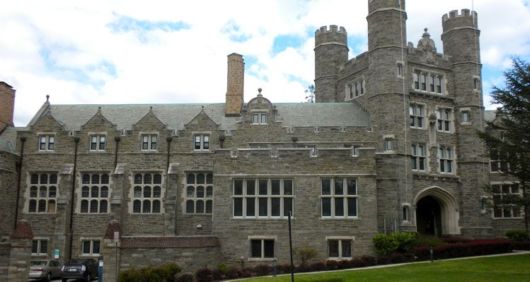 There is a common saying that, if it happens twice at Bryn Mawr, it's a tradition. The college alums can attest to this. There are many traditions that the school still respects to date. The Moon Bench for instance is at the end of senior row. As the story goes, if sweethearts sit together on this bench they will eventually break up. Since 1989 the legend has eased up to the norm that you can't kiss someone while seated on the bench. The converse of that spot is the Rock Arch, under which you can kiss and ensure a lasting relationship.
6. Passion Puddle, New Brunswick, NJ, Rutgers University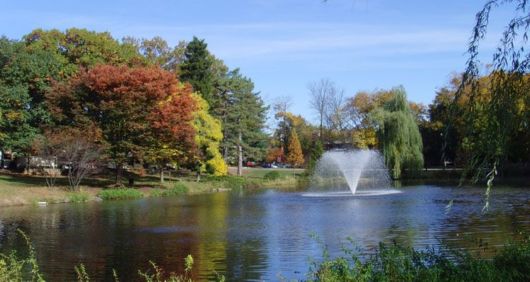 The Rutgers University prides in a lot of extracurricular activities. the most romantic of these places and activities is the Passion Puddle. Situated between the Cook and Douglas campuses (constituent schools of Rutgers), the legend originally stated that if a male student from Cook College and a female student from Douglas College held hands and walked around the water three times they would be married.