17. Kissing Tree, Lexington, KY, Transylvania University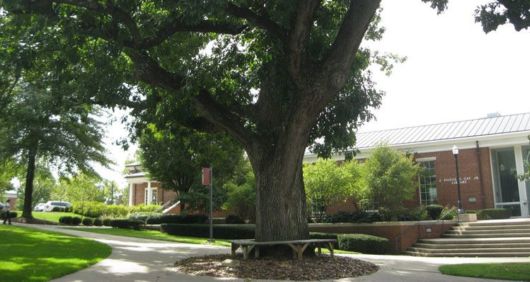 The Kissing Tree stands at the steps of Transylvania's library and represents a great memory to the alumni of the school. This is the place where students used to visit to steal a kiss or two. It's said that in the early days when kissing was strictly forbidden, teachers and administrators would only look the other way if a student was standing under the tree. The tree is still viewed by the University as a romantic spot, and students visit it on dates or hang out sessions. It has been named by the Chronicle of Higher Education as one of the most romantic places on American college campuses.
16. Kissing Circle, Athens, OH, Ohio University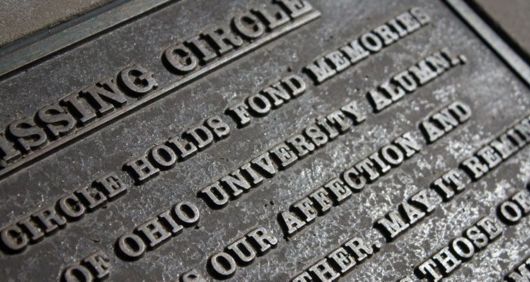 Snuggled into a brick paseo on Ohio University's campus is a circular pavement area that bears with it the sweetest of traditions. During the 1950's it was commonplace to see lovers meet at this place to kiss or leave chalked messages for their better half. Much older traditions stipulated that a man and woman should kiss whenever they passed through the circle at the same time. Notably, in 1962, a student declared his love by writing his message in the circle for the whole campus to see. Today the circle still serves as a haven of love in the University.