15. Clemson University
We're going to establish pretty clearly in this list that southern girls are pretty, and Clemson girls are a great example. Kind of a middle of the pack ACC school, but they have some of the prettiest women in the conference. Major bonus points for their knockout cheerleaders.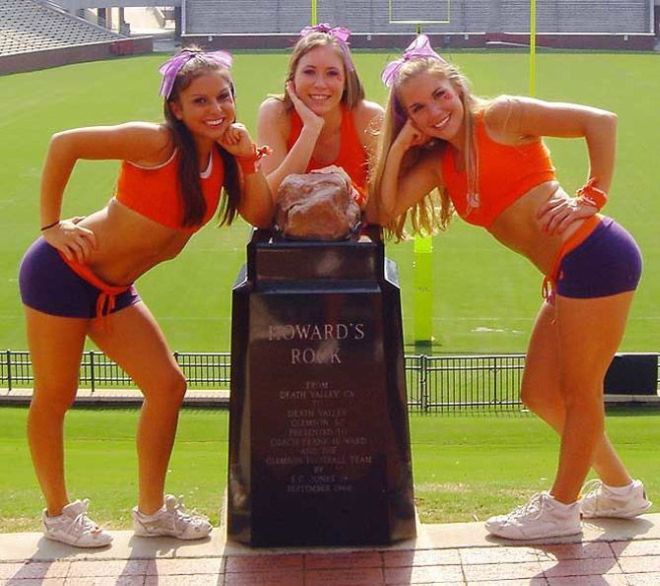 It is even rumored that once the weather gets warm in March, class attendance for males seems to reach an unusual high. Coincidentally, the number of females sunbathing on Bowman Field also reaches an annual high.