11. University of Oregon
Oregon is supposedly one of the healthiest states in the country, and you can absolutely see that represented with its college women. The Ducks football jerseys take a lot of heat, but in my opinion they actually work on females. The colors especially look great on Ducks cheerleaders.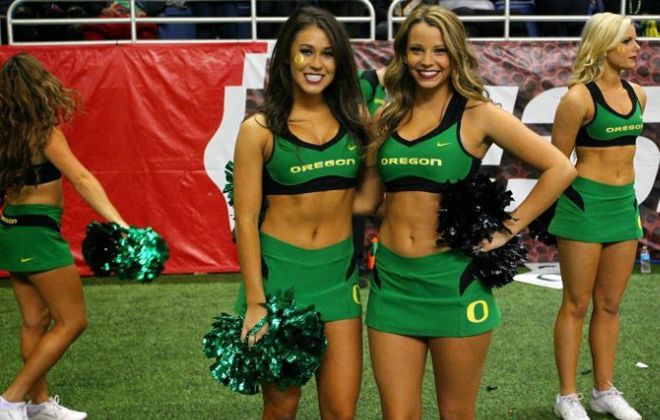 Students all agree that spring term is the best time in Eugene, when you can see what's been hidden from you in cold winter.