7. UCLA – University of California, Los Angeles
Los Angeles features some of the most beautiful women on earth, in small part thanks to UCLA women. Great cheerleaders and an area with tons of girls who want to end up in the entertainment industry equals a pretty high rating.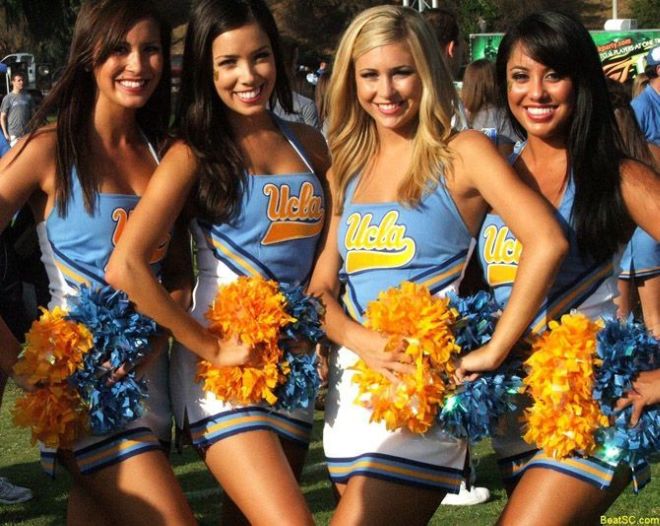 Being in Southern California certainly boosts UCLA's grades for hotness. Students take care of themselves and are always tan and groomed. The gym is the place to see and be seen—Bruins don't mess around when it comes to treadmills.