2. University of Southern California
USC has the prettiest cheerleaders, hands down, in the country, and that excellence filters down to the rest of the student body. You really can't lose going to school at either of the major Los Angeles universities.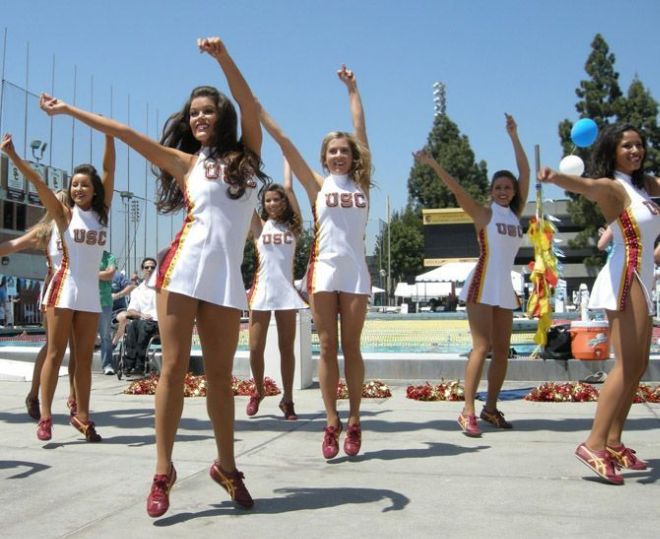 Girls are downright beautiful, well dressed, and well spoken. USC has faces that you want to love, but how can you decide on which one to fall for?