37. Penn State University
Girls tend to take more pride in their appearance (or are just more interested in attracting attention). On a Thursday, Friday, or Saturday night, the majority of girls get pretty dressed up, guys make themselves presentable, and people look to meet each other.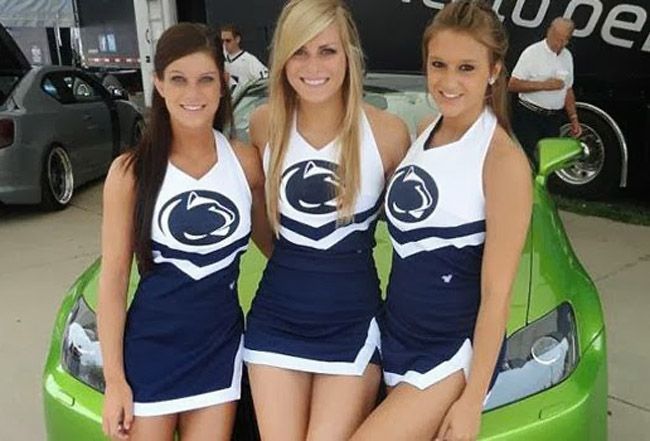 The girls here live in a place called Happy Valley. The name holds up. Plus they can apparently hold things with their feet, which is weirdly awesome.