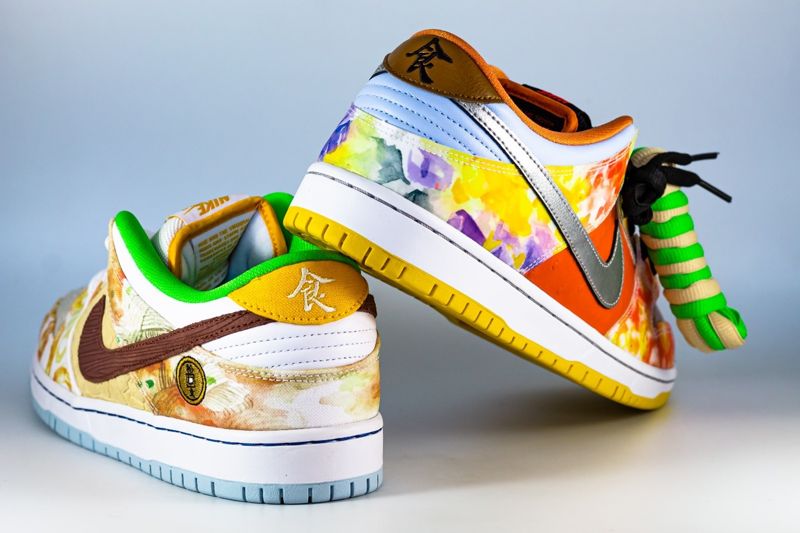 The footwear industry has had some iconic releases in the last decade, contributing much to today's culture and fashion appreciation. Shoes have become an important avenue for self-expression, protest, and even shedding light on the pressing issues different communities face, much like Oscar Niemeyer's Converse collaboration for human rights and Dwayne Wade's "Black Lives Matter" Li-Nings. Here, we've listed some of our favorite shoes that truly pushed the boundaries for creativity, innovation, and purpose.
Veja Urca
The French footwear brand Veja has already established itself as a leader in sustainability in the shoe industry. They recently released the Urca, which is an updated, vegan version of their classic V-12 trainers. Veja makes biodegradable innovations like corn waste leather, a material made from waxed canvas with 50% corn waste leftover from the food industry. The Urca comes in a classic canvas sneaker silhouette, six different colorways, and features 100% organic cotton laces.
Nike FlyEase
Not a lot of shoe brands prioritize accessibility when it comes to designing shoes. Fortunately, this issue is slowly but surely being addressed. For one, the Nike FlyEase is designed for accessibility with an 'easy on, easy off' concept. This makes it a great option for people who might otherwise have difficulty putting on shoes. The release also brought shoe communities like SoleSavy together, with members banding together to help procure pairs for those who need them the most. The trainer features two sections connected by a bi-stable hinge, which eliminates the need for laces, velcro, or buckles.
The Shoe That Grows
There are over 300 million children in Kenya who do not have access to shoes. Those who do own a pair often have to use them for years and years, despite their growing feet. For this reason, Kenton Lee created a shoe with a purpose — The Shoe That Grows. He worked with a shoe development company Proof of Concept in Portland to create an adjustable shoe that could potentially last for up to five years. It's also made with simple materials: leather, compressed rubber, and snaps. These were chosen to avoid breakage and allow for easy cleaning and upkeep.
Adidas Stan Smith Mylo
Adidas, in line with the boom in mushroom-based fashion, recently launched their own contribution to the trend. The Stan Smith Mylo is made with a mushroom-based material that resembles animal leather. It's also more flexible, breathable, and of course, more sustainable. This release was thanks to the Mylo consortium; a collaboration between Bolt Threads, Adidas, Stella McCartney, Lululemon, and Kering, which are all brands known for their efforts towards creating eco-friendly garments. We can expect to continue to see this trend towards sustainability be adopted by even more major brands in the industry.
Niels Garve Alsneaks
Creative is an understatement for Niels Garve's Alsneaks. Garve is a Berlin-based programmer and web developer who used his skills to create a code that stores thousands of existing sneaker designs and transforms them into entirely new ones using artificial intelligence. Garve plans to partner with major designers or brands for the production of these designs, but 3D printing is also one of the proposed options for production. Currently, Alsneaks remain for sale as NFTs for those interested in owning a unique design early.
These are only a few of the most creative and innovative shoes that were designed in the past decade. Which ones piqued your interest the most?