We don't really get to hear or read much about them. They operate in the shadows to make sure we are safe from forces conspiring against us. It's never fun and games for the Research and Analysis Wing (RAW) of India, but they surely have some truly epic tales to tell. We managed to find some declassified covert operations carried out by RAW in the past, and they are nothing short of extraordinary.
1. Operation Smiling Buddha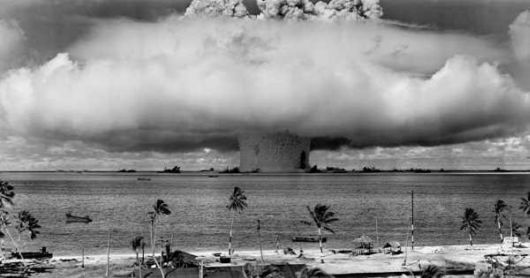 Smiling Buddha was the name of India's nuclear program. RAW was given the task of keeping the entire operation under wraps. This was also the very first time that RAW was asked to get involved in a project inside India. Finally, on 18th of May, 1974, India successfully tested the 15-kiloton plutonium device at Pokhran and became a member of the elite group of nations who were nuclear ready. Not only was the operation carried out without any critical roadblocks, but even the intelligence agencies of countries like the USA, China and Pakistan were taken by surprise when the nuclear device was tested.
2. Khalistan Movement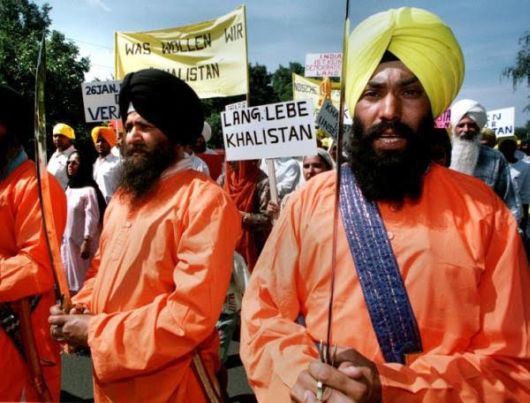 The mid-80s was a dark period in India. Backed by the ISI, the Khalistani militancy was reaching its peak. Tough times. RAW set up two covert task forces to counter the militants in Punjab. Counter Intelligence Team – X or CIT-X, and Counter Intelligence Team – J or CIT-J. The objective of CIT-X was to target Pakistan while CIT-J was supposed to target the Khalistani groups. RAW not only managed to flush out all the Khalistani militants from the streets of Punjab but also destabilised a number of major cities in Pakistan, eventually forcing ISI to retreat and end all activities there.
3. Operation Kahuta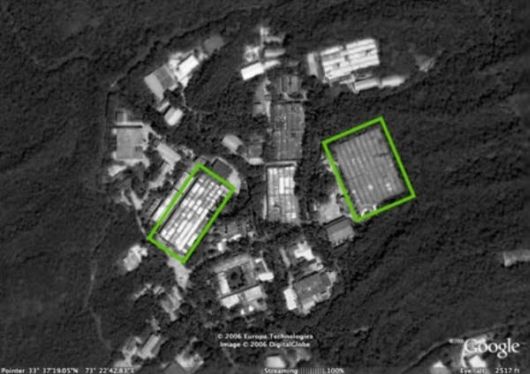 Pakistan's major nuclear weapons laboratory, the Khan Research Laboratories (KRL) was also an emerging centre for long-range missile development. KRL is located in a small town called Kahuta in the Rawalpindi district of the Punjab Province, Pakistan.
RAW first got to know about Pakistan's nuclear programmes by analysing the hair samples from the barber shops near Kahuta. The hair showed that Pakistan had figured a way to enrich uranium for weapons. RAW started operation Kahuta with the intentions of infiltrating Pakistan's nuclear energy installations, but it went horribly wrong thanks to a rookie mistake by our then Prime Minister. Morarji Desai accidentally compromised RAW's plan when he told Zia-Ul-Haq, the then President of Pakistan, that India was aware of their nuclear program. Immediately acting on this goof-up, Pakistani intelligence managed to track and kill all of RAW's officers and sources in Kahuta. India has been in the dark about Pakistan's nuclear program ever since.
4. Operation Meghdoot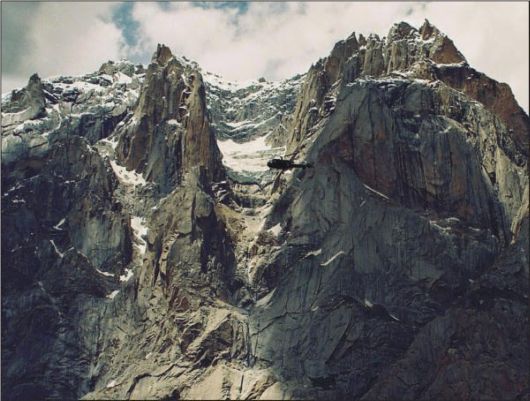 Operation Meghdoot is a perfect example of how keeping one's eyes and ears open can save a number of lives. RAW received a tip from a London-based garment company that had supplied Arctic weather gear to the Indian troops for the Northern Ladakh region. The company informed them that Pakistan too, had bought very similar gear.
RAW intercepted vital information that proved Pakistan was planning an incursion in the Siachen glacier. The information helped the Indian Army take control of Siachen glacier before Pakistan. India eventually dominated in all the major peaks in Siachen.
5. Operation Chanakya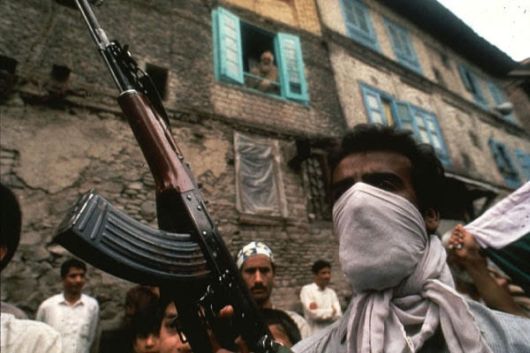 During the testing times of violence in Kashmir, RAW was given the task of infiltrating various ISI-backed Kashmiri separatist groups and restoring peace in the beautiful valley of Kashmir. RAW not only managed to successfully infiltrate the area, but also evidence of ISI's involvement in the training and funding of Kashmiri separatist groups in the valley. Peace was restored, and the operation also marked the creation of pro-Indian groups in Kashmir.
6. Operation Cactus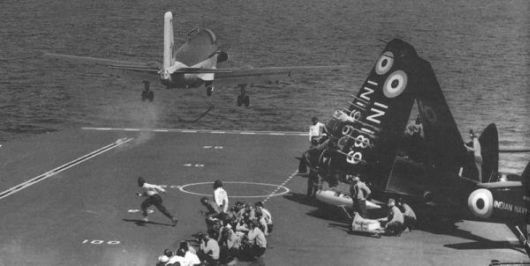 In November 1988, around 200 Tamil rebels, a part of the People's Liberation Organisation of Tamil Eelam (PLOTE) invaded Maldives. The Indian Armed Forces, with assistance from RAW, at the request of the President of Maldives, launched a military campaign to clean out the mercenaries off the island nation. The Indian Air Force airlifted the 6th parachute battalion from Agra to Maldives. Swift and the precise operation carried out by the Indian Army, Navy and RAW helped restoring government's rule in Male within hours.
7. Operation Leech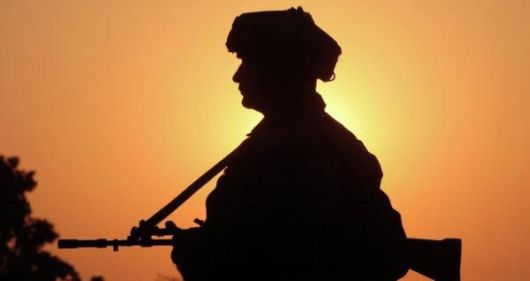 Myanmar was always a tricky area for the Indian intelligence. Especially because of the dense forests being surrounded by the Arakans (ethnic people of Myanmar). India wanted to promote democracy and help put a friendly government in the region. For this, RAW established Burmese rebel groups and pro-democracy parties in the region, like the Kachin Independence Army (KIA). India allowed KIA to carry out trade in jade and precious stones. They even gave out weapons to them. But when relations with KIA turned sour and it became a source of training and ammunition for north-eastern rebel groups, RAW initiated Operation Leech. Their mission was to assassinate the Burmese rebel leaders as an example for other rebel groups that conspired against the welfare of Myanmar and India. In 1998, six top rebel leaders were shot dead and 34 Arakanese guerrillas were arrested the account of gunrunning in the country.
8. Anti-Apartheid movement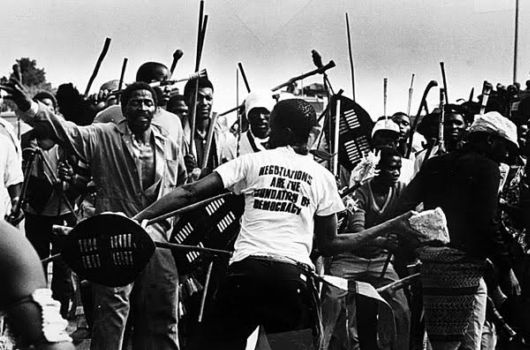 Although we don't have a lot of information on this, it is known that RAW was also involved in the Anti-Apartheid movement in South Africa and Namibia. They were even responsible for training intelligence officers of a number of independent countries of the African continent. Many retired RAW officers worked in the training institutes of these intelligence agencies as well.
9. Snatch operations with the Intelligence Bureau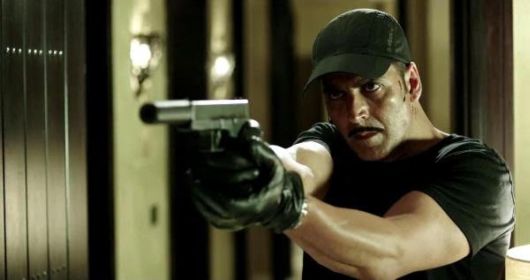 RAW has been involved in snatch operations for quite some time now. A snatch operation is when RAW officers catch the suspect in a foreign country and get them into the country for interrogation in undisclosed locations. This is generally done to bypass a lengthy extradition process. A good example of a snatch operation would be Akshay Kumar's film BABY.
In the last decade, RAW has carried out close to 400 successful snatch operations in Nepal, Bangladesh and other countries.
Some famous terrorists nabbed are Bhupinder Singh Bhuda of the Khalistan Commando Force, Lashkar militants Tariq Mehmood and Abdul Karim Tunda, Sheikh Abdul Khwaja, one of the handlers of the 2008 Mumbai attacks, Yasin Bhatkal founder leader of the proscribed terrorist organisation Indian Mujahideen among others.
These were only a few operations that have been declassified. There are countless others which you don't get to hear about, probably never will either. What we do know is that we are in safe hands.