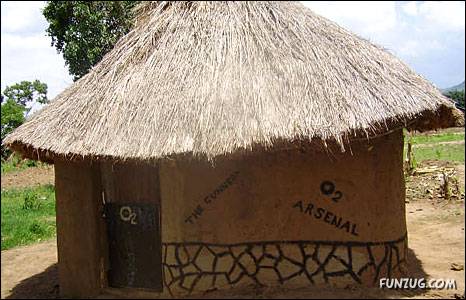 Moses Rubn Omilia's photo of an Arsenal football supporter's home in Uganda is the first in a series of pictures taken of different signs in Africa and sent in by BBC News website readers.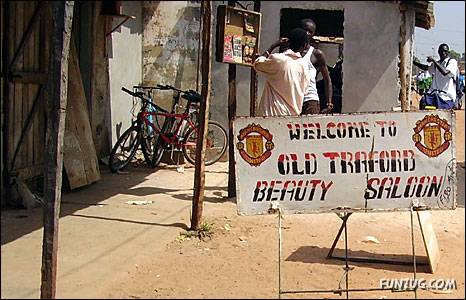 Africa's craze for the English Premiership is captured in Stella Joseph's shot of a salon, or saloon, in the Gambian town of Brikama, where one wonders if only Manchester United fans will be served.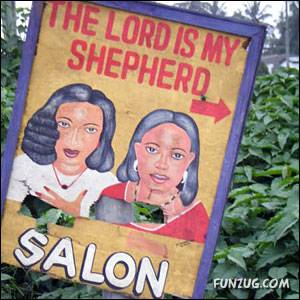 Claire Jaquin sent in this photograph of an advertisement for a salon in Elmina, in Ghana, where clients may wish to say a prayer before having their hair done.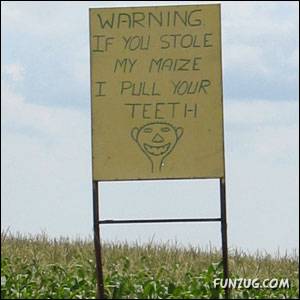 This warning, snapped by Stuart Schaum in South Africa on the way up to the Mozambican border, will give would-be maize thieves something to chew over.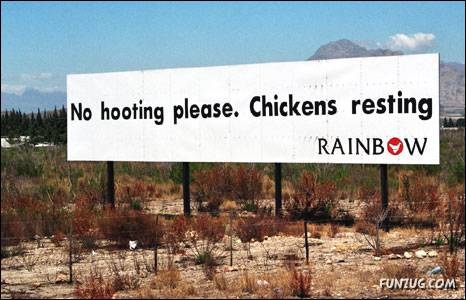 Way down in the south-west of South Africa, chicken farmers show their caring side for restful fowl in this plea to motorists, taken by Etienne Van Straaten in Worcester.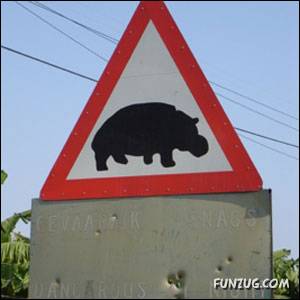 There are signs across the continent warning motorists about out-of-the-ordinary animals, as Marguerite Duponchel found on a visit to South Africa, where she took this shot near Blyde River Canyon.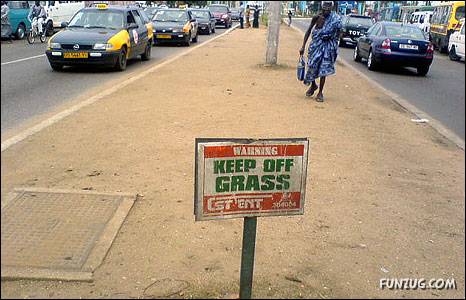 Arthur Buliva took this picture in the Ghanaian capital, Accra, where the warning appears to be more wishful thinking by town planners.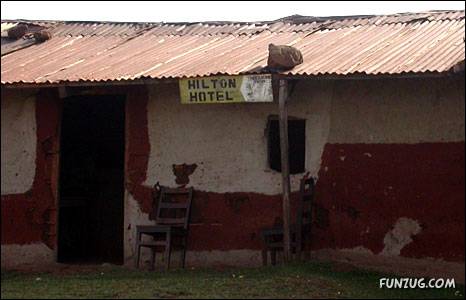 This Hilton Hotel in elegant decline and all its faded glory was photographed by David Gommeren at Mount Elgon in Uganda, near the border with Kenya.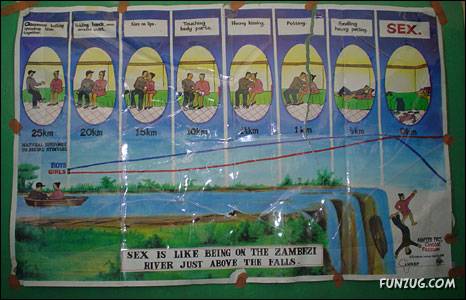 Georgina Sumner sent in this photograph of a poster literally plastered to the walls of a hospital in Zambia warning of the dangers of sex.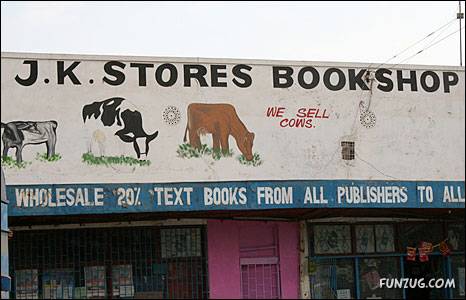 This bookshop in Machakos, Kenya, pictured by Ed Deitzler, appears also to sell cows.