Indians love their food and the first meal of the day; breakfast- is not a hurried affair in India.They love their breakfast cooked and can definitely boast of a large assortment of dishes.
So let's take you on a fabulous culinary journey across India.Here are 24 breakfasts from across the country that'll definitely make you jump out of your
Bed at the very first light!
1) Pesarattu Upma from Andhra Pradesh
Pesarattu Upma is a Moong dal dough crepe stuffed with Upma. It's wholesome yet pretty light.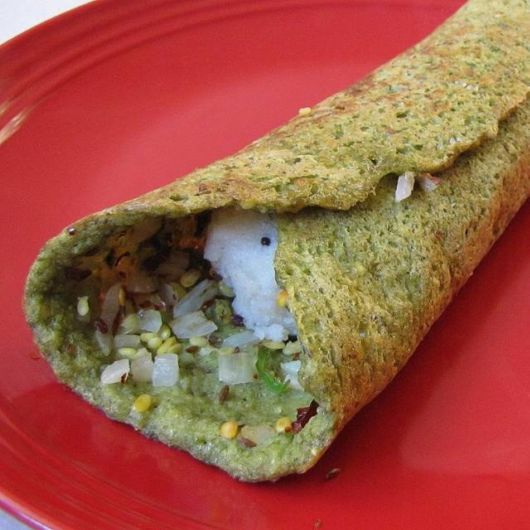 2) Tan and Changaang from Manipur
In Manipur, Tan and Changaang is the the most popular breakfast combination. Tan is a deep fried flatbread (puri) which is usually served with a pea dal. To wash it down, a cup of sweetened black tea, called Changaang is served along with Tan.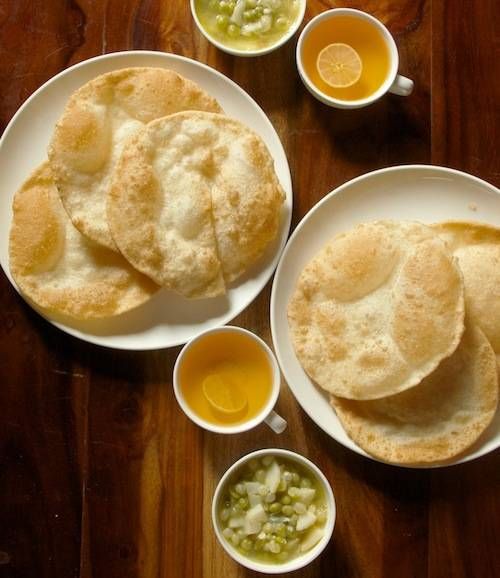 3) Vegetable momos from Sikkim
Perfect for Sikkim's cold weather, the hot momos are superbly delicious!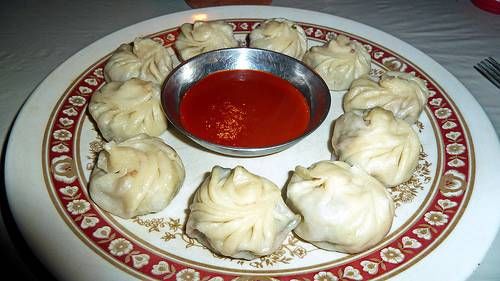 4) Mirchi Vada from Rajasthan
Rajasthani cuisine is a splendid array of colorful and spicy dishes. Mirchi vada is a highly popular street snack of Rajasthan, Consumed in mostly in breakfast.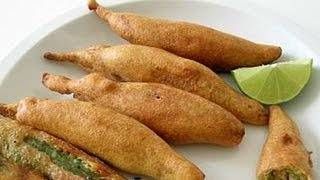 5) Aloo Paratha and yoghurt from Punjab
One of the most popular breakfast dishes throughout India, Aloo Parathas Are finger-licking good and extremely filling. In Punjab they're mostly served with yoghurt and lassi.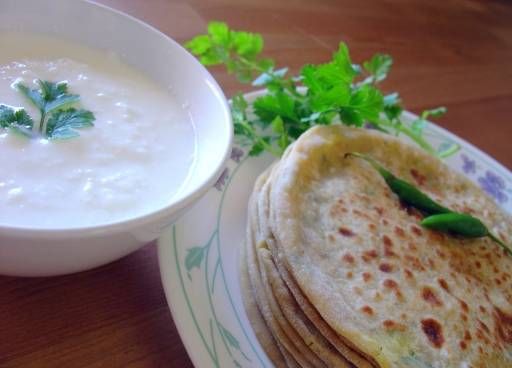 6) Chura Bhaja from Orissa
Chura Bhaja is a spicy breakfast that consists of thin rice flakes, Handful of chopped onion, chopped ginger, chopped green chili, curry leaves and salt. It's garnished with peanuts and is served piping hot.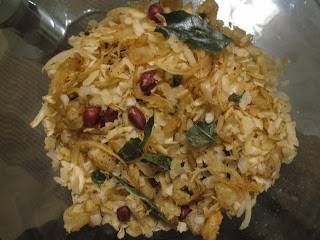 7) Rice, chicken and green vegetables from Mizoram
The primary staple food of the Mizoram people is rice which they combine With green vegetables and chicken for breakfast.
8) Misal from Maharashtra
Misal is spicy and delicious and a very popular breakfast or snack in Maharashtra.
9) Poha and Jalebi from Madhya Pradesh
The most famous breakfast in Indore is Poha with jalebi. A scrumptious combination.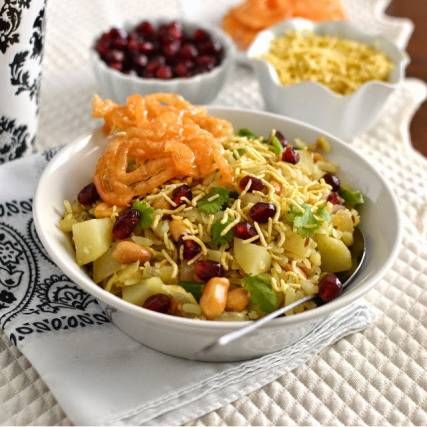 10) Chilka Roti, Namkeen Pitha and Litti Chokha and ghungni from Jharkhand
This mouth-watering breakfast thali bursts with rich flavours.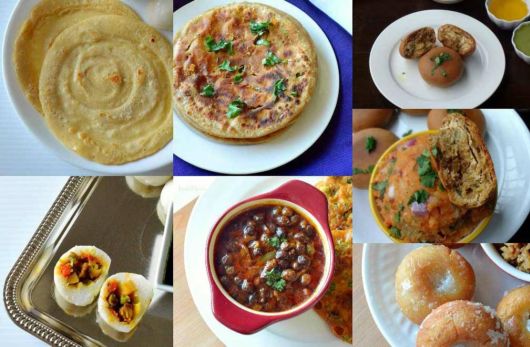 11) Neer Dosa from Karnataka
It's a paper thin, non-fermented dosa made with rice are best had fresh!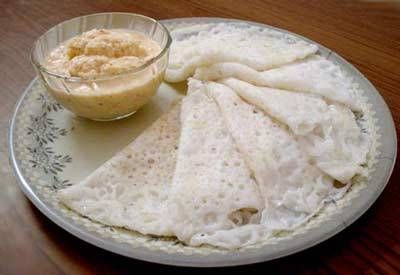 12) Jadoh and Doh Jem from Meghalaya
A rice and meat based Khasi delicacy from Meghalaya which is easily available in restaurants as well asroad-side stalls.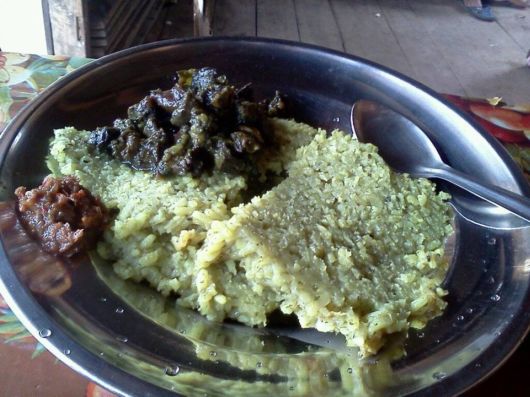 13) Bhaturu with lassi from Himachal Pradesh
This is one unique recipe from Himachal. Bhaturu or Bhatooru is a kind of bread Which is cooked by fermenting wheat flour.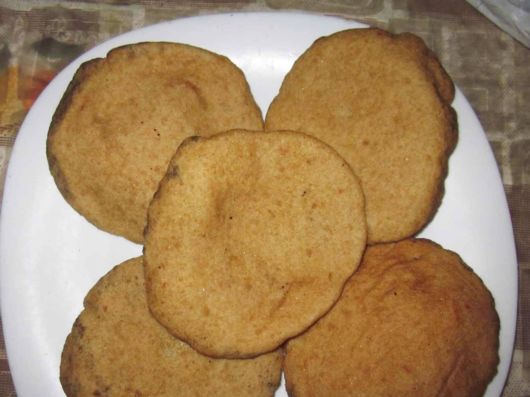 14) Kashmiri bread with Sheer Chai from Kashmir
Kashmiri flatbread is a common breakfast in Kashmiri households and It is usually taken with Noon Chai or Sheer Chai.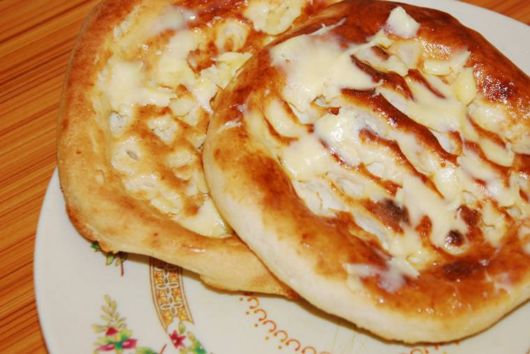 15) Besan ki Masala Roti from Haryana
Gram flour rotis stuffed with mixed spices. It's finger-licking good!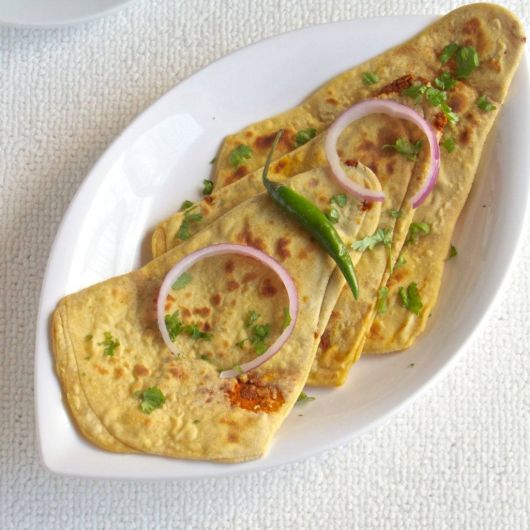 16) Bhaji-pao from Goa
In Goa there are a lot of Portuguese influences so pao or bread Forms an essential part of Goan cuisine.
In the context of breakfast, pao usually is consumed with bhaji Which is a mashed up version of mixed vegetables in a tangy tomato sauce.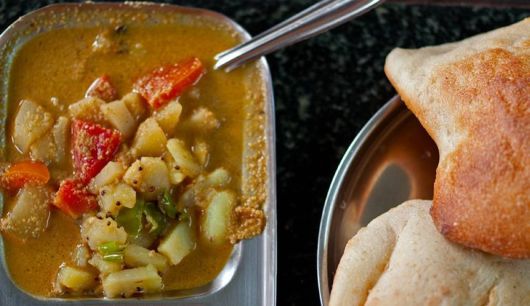 17) Fara/Muthiya from Chattisgarh
Steamed rice rolls in white sauce. It's one of the most popular breakfast of Chhattisgarh. It is usually served with mint chutney.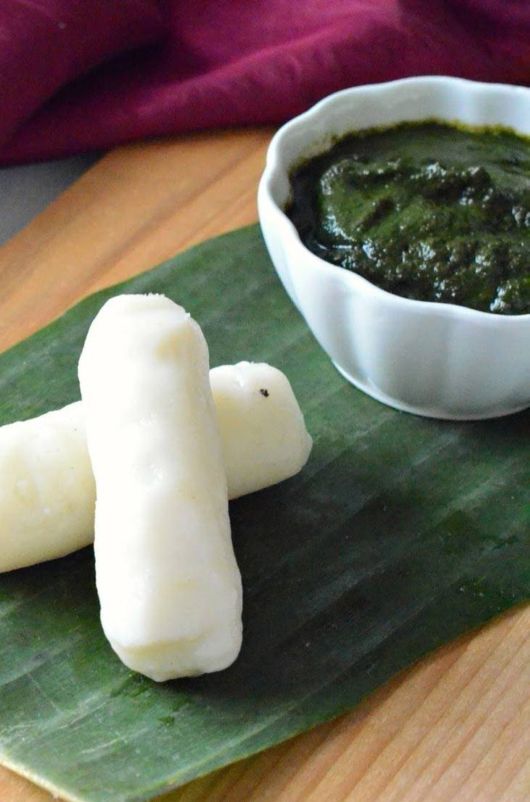 18) Sattu ke parathe from Bihar
Sattu (powdered gram or lentil) is an essential component of what has become the Quintessential symbol of Bihari food. Sattu ke parathe are high in protein and Give energy to sustain throughout the day.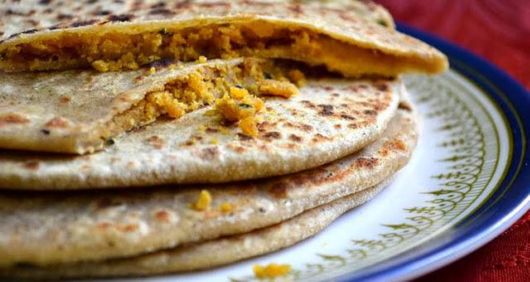 19) Jolpaan from Assam
It consists of a variety of rice like ground roasted rice (xandoh), flattened rice (chira), Puffed rice (khoi/murmura), eaten along with curd (doi) and jaggery (goor). It is served with great fervour during the most popular festival called Bihu of Assamese culture.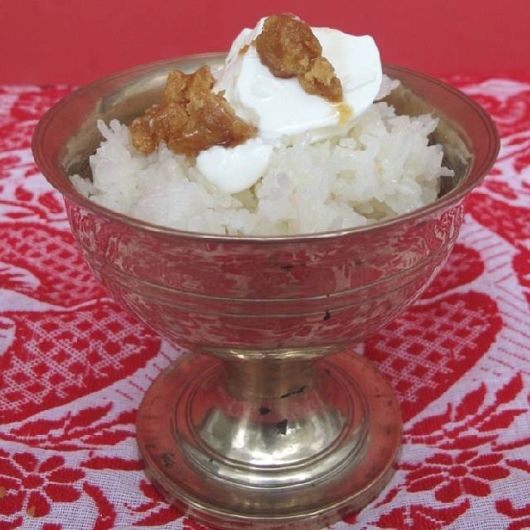 20) Dhokla from Gujarat
Delicate and aromatic dhokla while originated in Gujarat, but it has found takers all across the country. It is made from gram flour and is a good blend of sour and sweet.
21) Puttu from Kerala
This is one of the most preferred breakfast in Kerala. Puttu consists of steamed cylinders of ground rice layered with coconut and served with banana.
22) Kachori with Aloo ki sabzi from Uttar Pradesh
A highly popular breakfast in Uttar Pradesh is kachori and aloo ki sabzi. Kachori is a round flattened ball made of fine flour which is deep fried. It's stuffed with spices and is eaten with a tangy potato curry.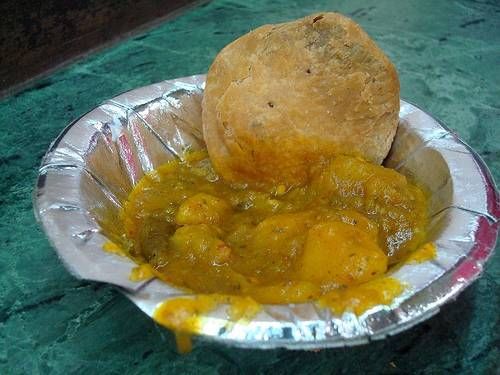 23) Idli, dosa, vada with sambar and chutney from Tamil Nadu
Idli is one of the most popular south Indian recipe all over the country. Extremely delicious, light, fluffy and nutritious, Idli is an ideal Breakfast dish. It is served with chutneys and sambar.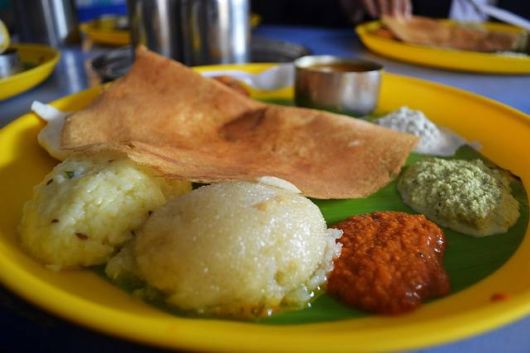 24) Luchi Aloo from West Bengal
There cannot be a Bengali breakfast without luchi which is eaten with aloo dom. It is absolutely divine.