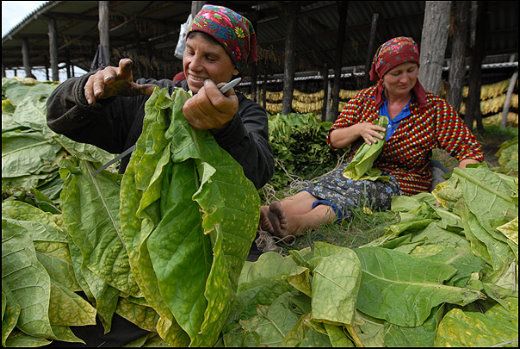 Moldova, one of the former Soviet republics and Europe's poorest country, has so far resisted pressure to privatise its tobacco industry.
These women work 10 hours a day, 6 days a week, and got paid 1000 lei a month (about $100 a month).
(10 hours a day)(6 days a week)(4 weeks a month) = 240 hours/month
$100 a month/ 240 hours per month = about $0.42 per hour.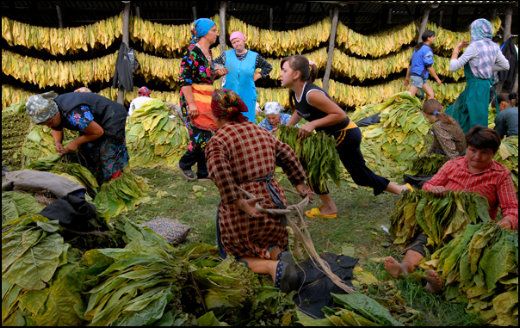 Middle aged women that looked much older than their numerical age iat in dirt with tobacco leaves surrounding them. In their left hand they hold what looked look a knitting needle with a heavy string attached. With their right hand they pick up a tobacco leaf and pierce it with the large needle. This mind-numbing action is repeated until the string is covered with tobacco leaves the width of the hut ? one strand down and a few more months? worth of string to go.