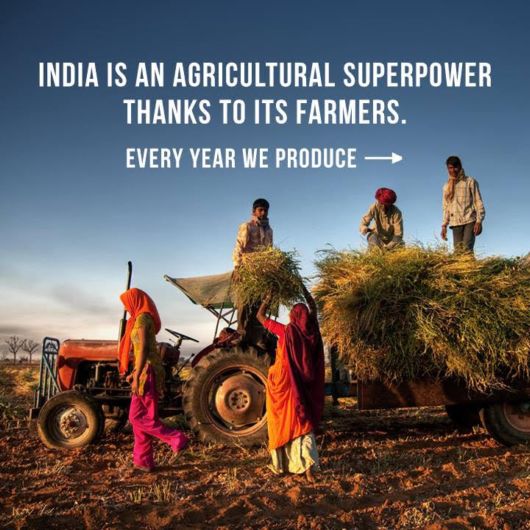 Here's something we should all be proud of! Check out these amazing facts and figures* highlighting the strength and success of our farmers & the Indian agricultural sector.
There is no denying the contribution of India's farmers. That they achieve so much despite the odds is what's even more incredible. Not only should we be proud of these dedicated hard-working men and women who feed us day in and day out, but we must acknowledge their achievements by helping them do even better.
*All figures sourced from Food and Agriculture Organisation of the United Nations, Statistics Division.