Agartala, India

As monsoon clouds loom over in the sky an Indian farmer works in a paddy field in the Montali area of Agartala, 26 June 2007.
 The monsoon season brings a mixture of both releif and extreme hardship as it makes its way across the Indian subcontinent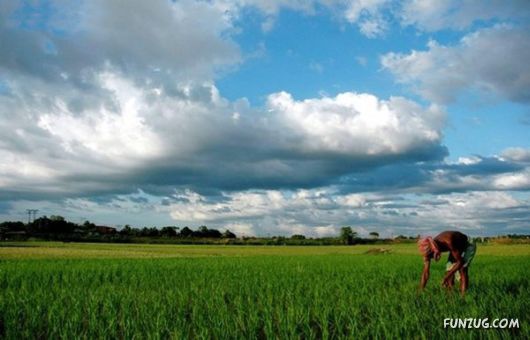 Sukkur, Pakistan
Pakistani farmers dry fresh dates to preserve them during the July harvesting season in Sukkur, 480 km (300 miles) from
Karachi, July 30, 2007. Agriculture is the mainstay of Pakistan's economy, generating one-fourth of the gross domestic product and
44 percent of the total employment in the country of more than 140 million people, according to the Agriculture Ministry.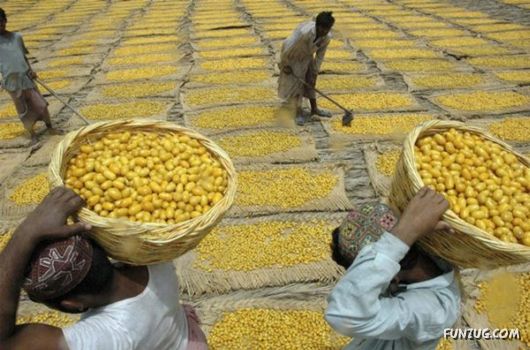 Luxemburg, IA, USA
Iowa farmer Ernie "George" Goebel loads corn seeds into the tanks on a planter mounted behind his John Deere tractor on May 9, 2007
 near Luxemburg, Iowa. With the increase in demand for alternative energy some farmers have elected to switch to growing
 corn in order to produce the profitable ethanol fuel. In the nation approximately 90 million acres of corn are expected to be planted this season.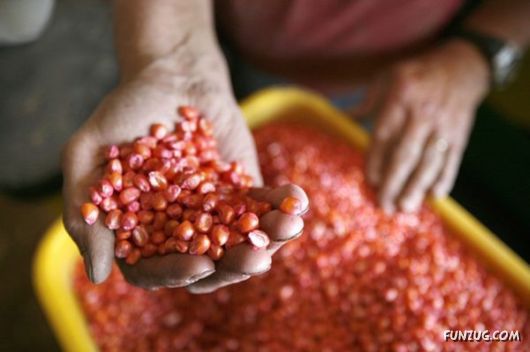 Jerez, Spain
a worker gathering grapes during the Spanish vintage in Jerez, southern Spain. EU farm ministers battled 16 July 2007
over proposals to shake up Europe's wine sector by uprooting excess vines and launching an overseas marketing blitz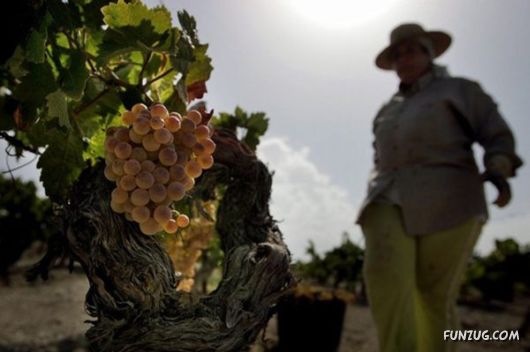 Jamasa City, Egypt
Egyptian farmer Ahmed Sami, 25, shows a newborn chicken at a farm near Jamasa city, 170 kms north of Cairo, 28 April 2007. The highly pathogenic bird flu virus has killed 14 people out of 34 cases reported since the disease was first diagnosed in Egypt in February last year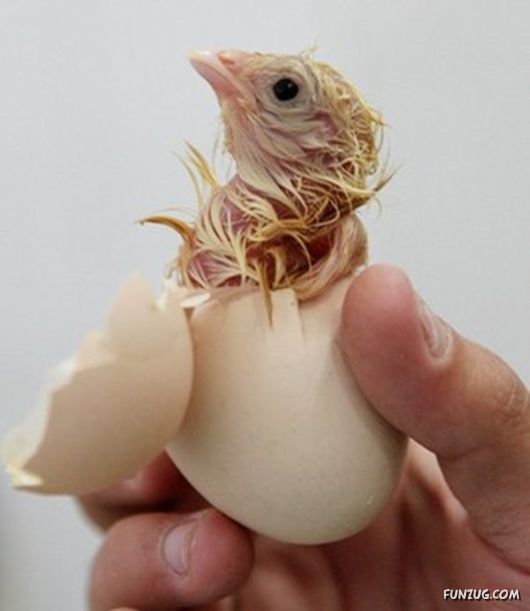 Bakersfield, CA, USA
Dairy cattle are seen on a hot summer day as drought conditions worsen on June 25, 2007 near Bakersfield, California. Dairy farmers are still reeling from the 2006 heat wave and a hard freeze in January that devastated citrus and other crops. Little rain and a snow pack in the Sierra Nevada Mountains that is only 29 percent of normal is bad news for area farmers. One farm north of Bakersfield has reportedly received only one inch of rain instead of the usual five making this the driest year since its records began in 1910. To the south, Los Angeles is experiencing the driest year since its records began in 1877, according to the National Weather Service.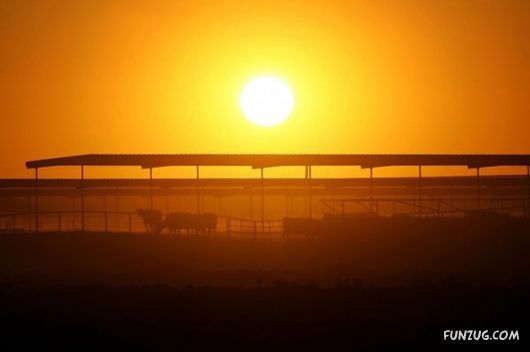 Heddon-on-the- Wall, England
Government Officials Prepare To Incinerate Cattle And Pigs Believed To Have Been Infected With The Foot-And-Mouth Disease At A Farm In Heddon-On-The- Wall, Northern England on February 28, 2001. It has been confirmed that a farm near Guildford in Surrey has cattle which have tested positive for foot and mouth disease on August 3, 2007. A 3km protection zone has been imposed around the farm, supported by a 10km survellience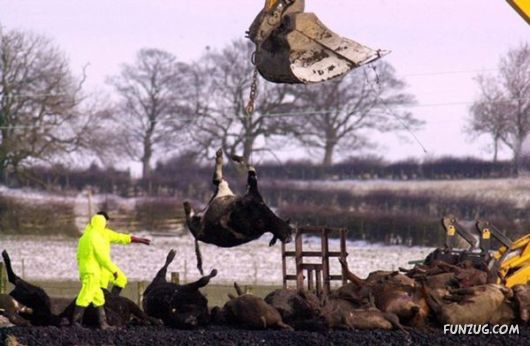 Luzon, Philippines
A farmer prepares to plant rice seedlings on a paddy field in Sison town, northern Pangasinan province 03 August 2007. Farmers complain that rice seedlings are smaller due to lack of rainfall in the northern Philippine island of Luzon. Worsening dry spell in parts of the Philippines is destroying crops and hampering power generation, causing price rises that have hit the poor and sparked inflation fears, 08 August. More than 127,000 hectares (314,000 acres) of farmland have withered in the northern third of the country after lower than normal rainfall in June and July, the civil defence office said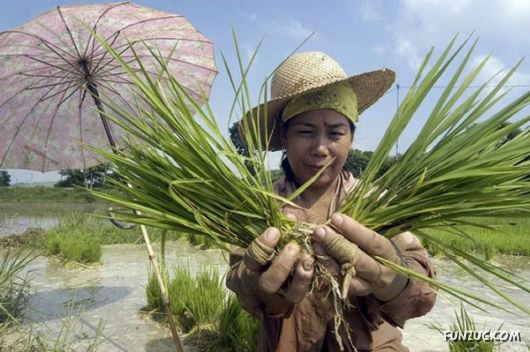 Chongqing, China
CHONGQING, CHINA – JULY 10: A veterinarian injects medicine preventing the blue-ear disease to a pig in a pig farm on July 10, 2007 in Chongqing Municipality, China. According to the veterinary bureau affiliated to the Ministry of Agriculture, the highly pathogenic blue-ear disease, also known as Porcine Reproductive and Respiratory Syndrome (PRRS), hit 22 provinces during the first five months of this year, killing 18,597 pigs. The disease was found in over 45,000 pigs, leading to the culling of 5,778.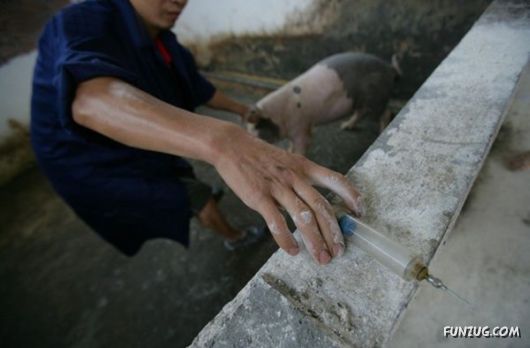 Reut, Israel
Ultra-Orthodox Jews harvest wheat with a hand sickle in obediance of an ancient biblical command May 30, 2007 near the central Israeli town of Reut. He will store the wheat for almost a year and then grind it into flour to make unleavened bread for the week-long Passover festival.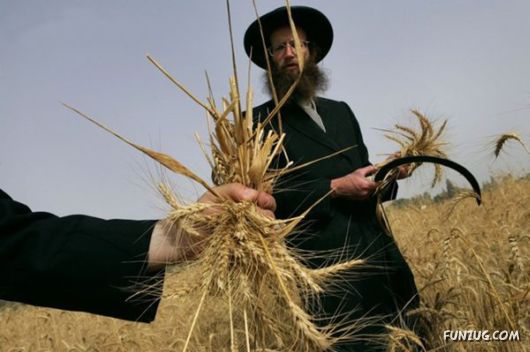 Cajlane, Macedonia
A 73 year-old farmer Vejsel Sabani looks as a forest fire spreads towards his village Cajlane, 16 kms (10 miles)
 west of Macedonia's capital Skopje, Tuesday July 17, 2007. High temperatures, reaching over 40 degrees Celsius
(104 Fahrenheit), are believed to have caused most of a dozen current forest fires in Macedonia.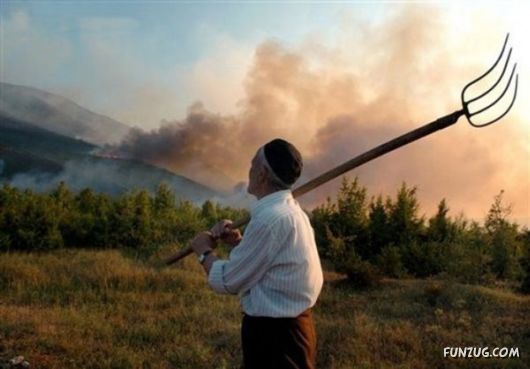 Wenzhou, China
A worker checks bananas at a warehouse June 11, 2007 in Wenzhou of Zhejiang Province, China. Prices in China have dropped sharply after a rumour that bananas grown in country's southern island province of Hainan contain a virus similar to that of severe acute respiratory syndrome (SARS). China's Ministry of Agriculture has dismissed the claims, which reports say were distributed via mobile phone text messages. The output of bananas in Hainan province accounts for one sixth of the country's total, with the negative publicity causing losses of as much as U.S.2.6 million per day, according to state media.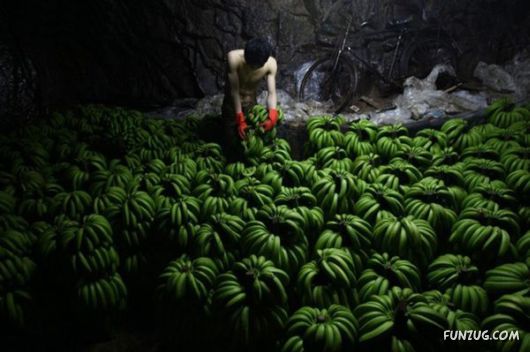 Aibonito, Puerto Rico
A rooster, specially bred for fighting, stands in his cage, at a breeding farm in Aibonito, central Puerto Rico, Saturday,
Oct. 21, 2006. Unlike in most of the US, cockfighting is legal in Puerto Rico, where it has been popular since the 18th century.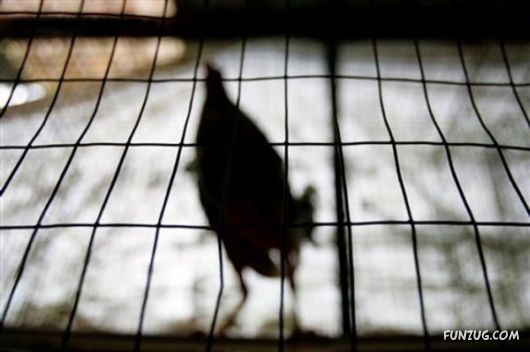 Scharpitz, Germany
A grapevine snail moves across the fencing of a snail farm as the farmers look on in Scharpitz on the north-eastern German island
of Ruegen 06 August 2007. The wet weather has been advantageous for the snailâ??s growth this year. The snails will eventually
be sold to French and Italian restaurants when they have reached a weight of 15 grams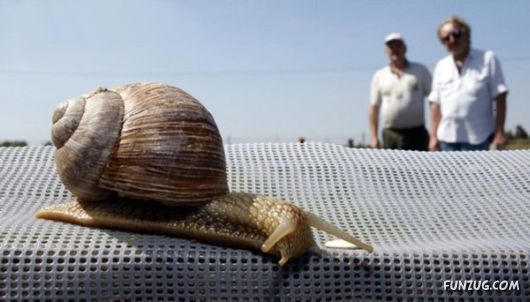 Chongqing, China
 A farm worker displays the fruit picked from a Chinese prickly ash plant on July 5, 2007 in the Xianfeng Township of Jiangjin District in Chongqing Municipality, China. Jiangjin District, known as the hometown of Chinese prickly ash, is the world's largest Chinese prickly ash production base. There are currently over 80,000 acres of Chinese prickly ash crops planted in the region and the all-year output for 2007 is expected to reach 150,000 tons. The outer pod of the small fruit of Chinese prickly ash, also known as Sichuan pepper or Szechuan pepper (Zanthoxylum sp) is widely used as a spice in Asia.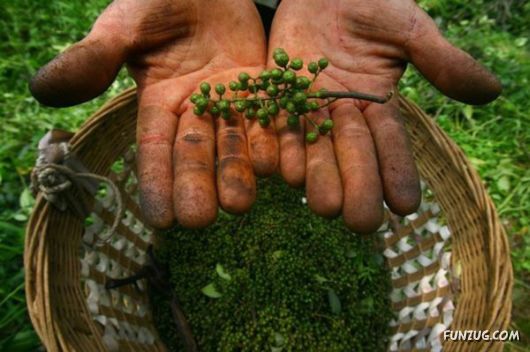 Hangzhou, China
a Chinese farmer with his harvest of catfish which he bred on his farm in the outskirts of Hangzhou in China's eastern province of Zhejiang. The United States added farm-raised fish and shrimp to a growing list of Chinese products deemed unsafe for US consumers, regulators said 28 June 2007. The US Food and Drug Administration said it would block the import of farmed Chinese seafood until importers could prove the shipments were free of unsafe contaminants. The move comes just days after lawmakers urged a recall of up to 450,000 Chinese tires because of safety defects and weeks after thousands of cats and dogs died because of tainted Chinese pet food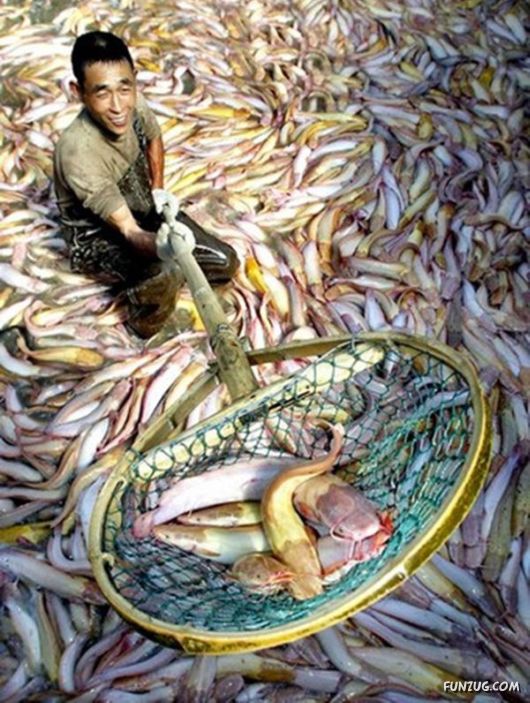 Chiapas, Mexico
A man holds a 70 cm mushroom and 20 kg weight,
 21 June 2007 in a coffe farm of Chiapas state in the border with Guatemala. The mushroom was discovered by researchers of the Colegio de la Frontera Sur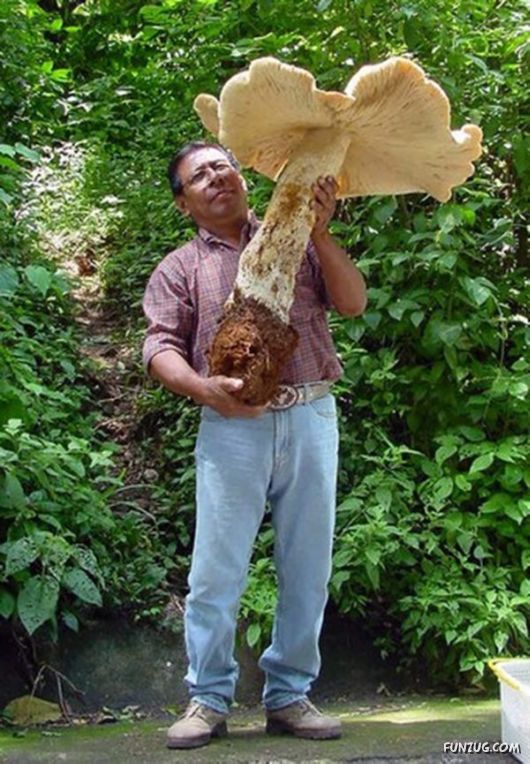 Tokyo, Japan
A worker looks at a tomato growing under artificial lights at Pasona O2, an underground farming facility in Tokyo July 25, 2007. The company hopes the facility will promote interest in agricultural work and demonstrate modern and alternative farming technology to city dwellers.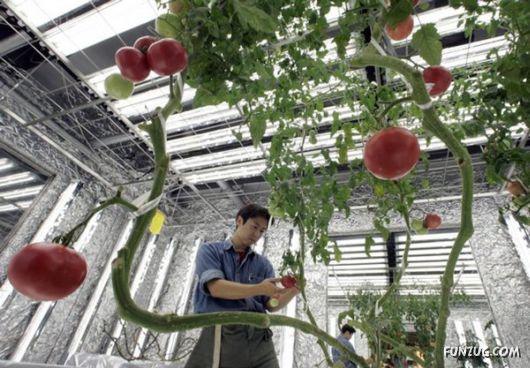 Bati Kot, Afghanistan
An Afghan farmer youth collects resin from poppies on a opium poppy field in Bati Kot district of Nangarhar province, east of Kabul, Afghanistan, Tuesday, April 24, 2007. NATO said Wednesday that it has withdrawn a radio message telling Afghan farmers that its troops will not destroy their opium fields, following complaints that the alliance appeared to condone the illicit crop. The advertisement was paid for by the NATO-led International Security Assistance Force and aired on radio stations in Helmand province, the largest opium-producing area in the world and the focus of NATO's biggest ever anti-Taliban offensive.Howerver previously super powers were backing Afghani people to grow opium.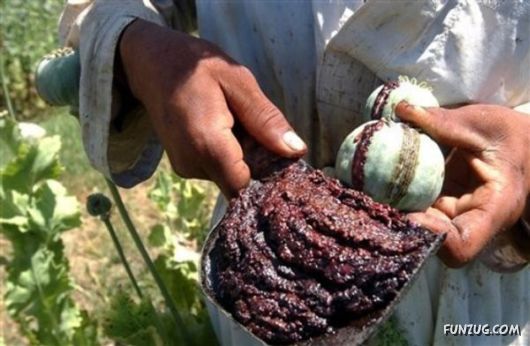 Roi Et, Thailand
A farmer in the Thai northeastern province of Roi Et, 560 km (348 miles) from Bangkok, walks his cattle back home as the sun set on Agst2007. Government officials are increasing efforts to woo people to vote at the country's first constitutional referendum on Sunday, setting a vote turnout target at 60 percent.