CHINA's CRH2
The CRH2 is one of the high-speed train models in China. The CRH2 is a modified E2-1000 Series Shinkansen design, and represents the second Shinkansen train model to be exported, the other being the 700T series for Taiwan High Speed Rail.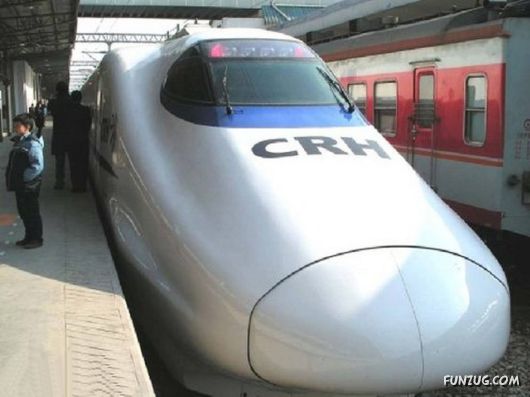 TAIWAN 's THSR
The Taiwan High Speed Rail (traditional Chinese: 台灣高速鐵路, also known as the THSR) is a high-speed rail network that runs along the west coast of Taiwan. It is approximately 335.50 kilometers (208 mi), and runs from Taipei City to Kaohsiung City. It began operation on January 5, 2007.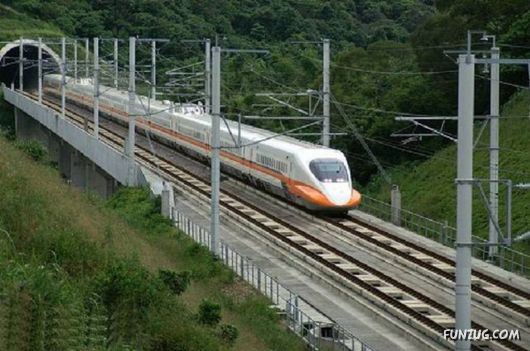 KOREA 's KTX
The Korea Train eXpress (KTX) is South Korea's high-speed rail system. It is operated by Korail. The train's technology is largely based on the French TGV system, and has a top speed of 350 km/h, limited to 300 km/h during regular service for safety. On December 16, 2004, the Korean-made HSR-350x achieved an experimental top speed of 352.4 kilometers per hour.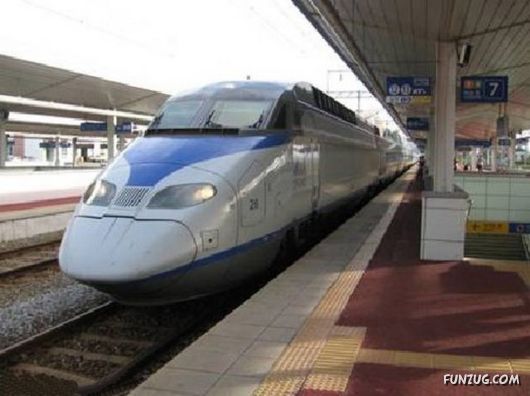 JAPAN 's SHINKANZEN
Japan's main island Honshu is covered by a network of high speed train lines that connect Tokyo with most of the island's major cities and Fukuoka on the island of Kyushu. Japan's high speed trains (bullet trains) are called shinkansen and are operated by Japan Railways, often abbreviated as JR.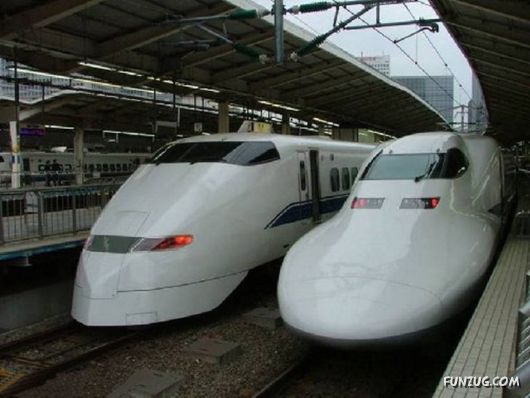 SPAIN 's AVE

AVE, an acronym for Alta Velocidad Española (literally, "Spanish High Speed," but also a play on the word ave, meaning "bird" in Spanish), is a service of high speed trains operating at speeds of up to 300 km/h (186 mph) on dedicated track in Spain.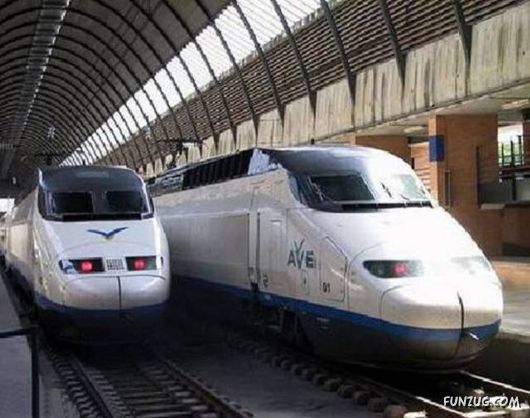 UK 's EUROSTAR
Eurostar is a high-speed train service in Western Europe connecting London and Kent in the United Kingdom, with Paris and Lille in France, and Brussels in Belgium. In addition, there are limited services from London to Disneyland Resort Paris (Gare de Marne-la-Vallée – Chessy) and seasonal destinations in France. Trains cross the English Channel through the Channel Tunnel.
FRANCE ' TGV
The TGV (train à grande vitesse, French for "high-speed train") is France's high-speed rail service developed by GEC-Alsthom (now Alstom) and SNCF, the French national rail operator, and operated primarily by SNCF. Following the inaugural TGV service between Paris and Lyon in 1981, the TGV network, centred on Paris, has expanded to connect cities across France and in adjacent countries. It holds the record for the fastest wheeled train, having reached 574.8 km/h (357 mph) on 3 April 2007,and also holds the world's highest average speed for a regular passenger service. TGV is a registered trademark of SNCF.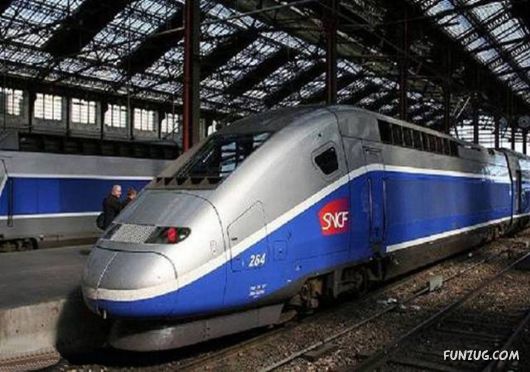 And….
Super Special

India might not have the fastest trains, but it definitely carries the most number of people at the same time!
Indian Railways has a total state monopoly on India's rail transport. It is one of the largest and busiest rail networks in the world, transporting eighteen million passengers daily and more than two million tonnes of freight daily. IR is the world's largest commercial or utility employer, with more than 1.6 million employees.