1. Highest Number of Twitter Followers: Lady Gaga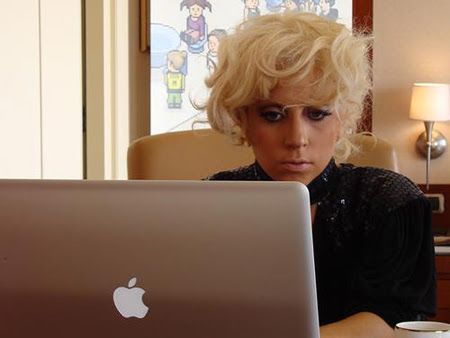 Sorry, Biebs ? Gaga gotcha. Say what you will but the Queen of Pop Charts is also Numero Uno in Twitterverse with 26,823,122 followers (as of July 2012) to Justin Bieber's paltry 24,687,443. Rounding out the top 5 are Katy Perry (22,869,592), Rhianna (22,232,112), and Britney Spears (22,232,112). Number 6? President Barack Obama (17,381,203) who is the only other male in the Top Ten.
2. Most watched video on YouTube: Justin Bieber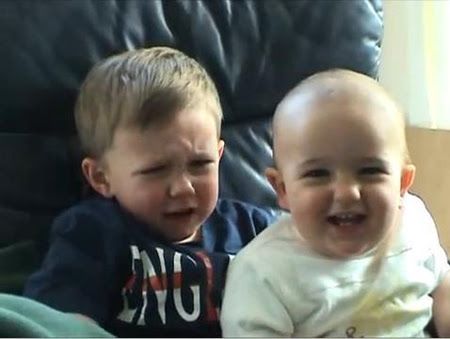 Bigger than The Beatles
Call it Revenge of the Bieber. While Justin may only be Number Two in the Twitterverse, Biebs is top of the pops here on YouTube with 755,479,979 views of hit his Baby as of 7/6/2012.
Speaking of babies, what is the most popular NON-MUSIC video of all time? Charlie Bit My Finger ? Again! with 464,588,601 views ? proving there's nothing like the power of a good sequel.
3. Oldest site on Internet: Symbolics.com
On March 15, 1985, Symbolics Computer Corporation made history by registering the first domain name. That year, there were just five websites in existence. Fast forward to today, where there are over 192 million domains registered and more than 2.1 billion users worldwide, mostly based in Asia. Symbolics.com was bought in 2009 and now hosts a bunch of useless-but-interesting Internet facts (including some of the ones I just mentioned).
4. Longest Domain Name: Llanfairpwllgw- yngyllgogerychwyrndrobwll-Llantysiliogogogoch.com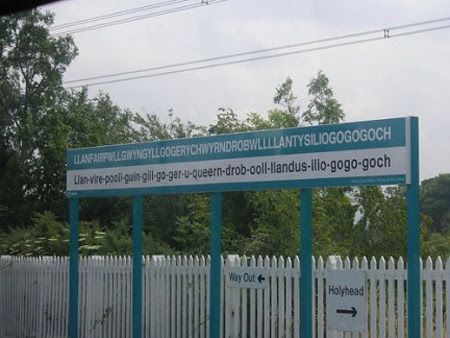 Speaking of domain names, one of the silliest Internet Records is for the longest one. Technically, a domain name can have up to 63 characters (not including sub-domains or suffixes). Sure, there are loads of stupid ones ? technically the ?longest? domain name on record is
https://www.thelongestdomainnameintheworl
dandthensomeandthensomemoreandmore.com/
– followed closely by
https://www.abcdefghijklmnopqrstuvwxyzabcd efghijklmnopqrstuvwxyzabcdefghijk.com/
efghijklmnopqrstuvwxyzabcdefghijk.com/ – a free email service for annoying people. But in our book (and in Guinness') the winner is Llanfairpwllgw-yngyllgogerychwyrndrobwll-Llantysiliogogogoch.com which is the website of an actual single-word town in Wales. Try saying (or typing) that ten times fast!
5. Highest Webcam on Earth: Mount Everest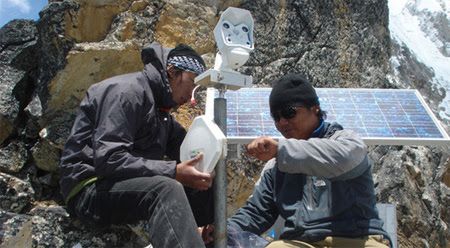 In this world of ubiquitous surveillance, it is now even harder to avoid the camera's probing eye. Even Sherpas are now being watched, as the Italian Scientific Committee has placed a webcam at an altitude of 5643 meters atop a peak overlooking Mt. Everest, the highest spot on Earth. Rumor has it that if you tune in during off hours, you may see some hot Yeti-on-Yeti action.
6. Biggest Hog of Internet Data: The Royal Wedding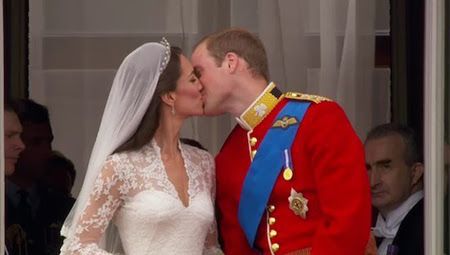 When Prince William married Kate Middleton on April 29, 2011, it seemed like the whole world was watching. And they were, as an estimated 2.5 billion people watched the nuptials in some way, shape or form. Approximately 1.6 million people streamed it live via Internet, surpassing the 2010 World Cup record. Yahoo alone received 40,000 requests per SECOND for video data. But not only did they watch, they clicked on news stories at a rate of 5 million page views per minute at its peak, surpassing Michael Jackson's funeral. On Twitter, the top 10 trends all related to Will and Kate, and on Facebook 6.8 million people posted a wedding-related status update within 24 hours, resulting in 9.4 million comments. If they had streamed the honeymoon, they would have broken the Internet.
7. Country With Fastest Internet: South Korea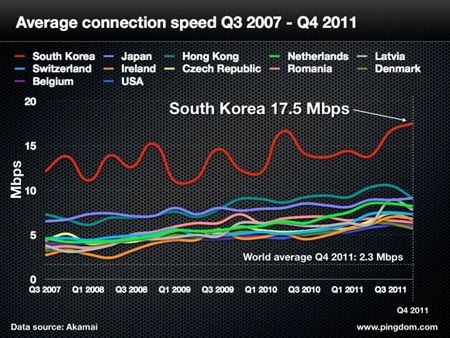 This country really is wired. By 2006, 96% of South Korean cellphone users had Internet access and today's users connect at a blazing fast 17.5 Mbps. In a distant second place is Japan with 9.1, tied with Hong Kong; the Netherlands and Latvia are each a notch below that. Where is the United States? A distant 13th place with 5.8 Mbps. The fastest US City is Boston with 8.4 Mbps. How is the Internet doing as a whole? A mere 2.3 Mbps on average worldwide, a drop of 14 percent from 2011 ? DAMN YOU WILL AND KATE!!!
8. Most Expensive Domain Name: Insure.com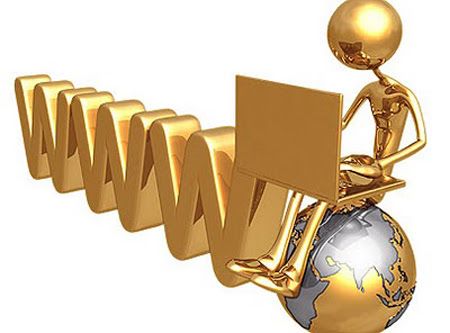 If you think Sex sells, think again. It's INSURANCE that's the big cash-grabber. In 2006, it earned the top spot by commanding $16 million dollars, topping Sex.com's $14 million sale in Oct. 2010.
Fund.com and Porn.com are next in line, no-brainers of course. But the luckiest in the bunch? The Farm Bureau, who sold FB.com to Facebook for $8.5 million.
9. Most Facebook ?Likes? in 24 Hours: Oreo or Lil' Wayne?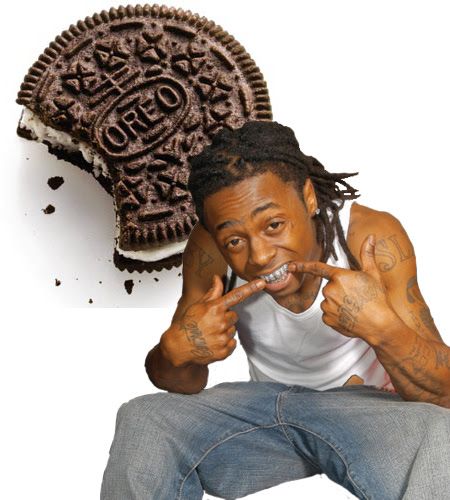 It started out as a silly promotional gimmick for a cookie. In February 2011, Oreo announced a campaign to win the Guinness Record for the most number of Likes in a 24-hour period.
And on Feb. 16, the black-and-white snack did indeed receive the award when it clocked 114,619 Likes on a single post within that time frame. But who should come along and attempt to rain on Oreo's parade? Rapper Lil' Wayne heard about the record and immediately summoned his posse to break it. One day later, Oreo's record was destroyed with 588,243 on Lil' Wayne's status. This made news around the globe, but has apparently fallen on deaf ears at Guinness. To this date, they claim the Oreo takes the prize but state, ?All categories are open to the public and anyone who wishes to attempt their own record can do so simply by registering at
www.guinnessworldrecords.com/apply.?
On your mark, get set? GO!!!
10. The Godfathers of Spam: Gary Thuerk, Joel Furr and Ken Daignean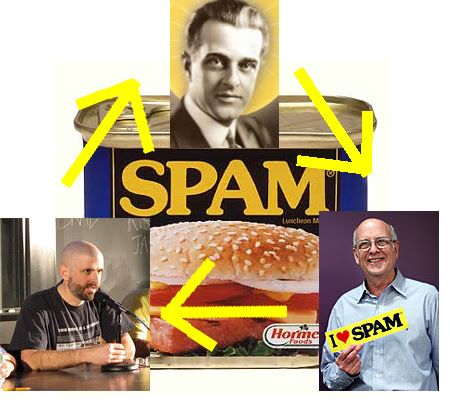 Everything has a first on the Internet, and Spam ? those annoying, unwanted emails filling more than 90% of your inbox ? is no exception. On May 3, 1978 a marketer at Digital Equipment Corporation named Gary Thuerk thought of a brilliant way to get the word out about their new computer systems. He sent a mass email to 400 accounts on ARPANET and voila, Spam was born. But Spam wasn't called Spam yet ? THAT honor goes to Joel Furr, who first coined the phrase in a Usenet posting around 1993. The use of the word Spam brilliantly refers to both the ham-based-processed-meat-in-a-can (named by Ken Daignean who won a $100 contest in 1937), and to a skit by the British Comedy Troupe Monty Python, where Vikings appear from nowhere and chant ?Spam Spam Wonderful Spam!? drowning out everyone else in the scene.