The mystery in Mona Lisa's hands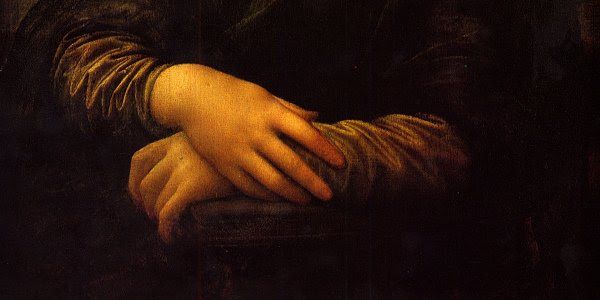 In the picture, the Mona Lisa's right hand is below her stomach, this is the first time an artist has put the model's arm and wrist in such a position.
Experts found that the color just below the wrist had to match the color of the fabric covering her knee, which meant: her arm and wrist supported a blanket.
Although they discovered this, they still did not understand what the message that Da Vinci meant.