Royal weddings always evoke great interest among the public. In the creation of the royal wedding are taking the very best designers, fashion designers, chefs. Elegant gifts, luxurious tables and clothes.
01. Marriage of Prince Rainier III of Monaco and American actress Grace Kelly.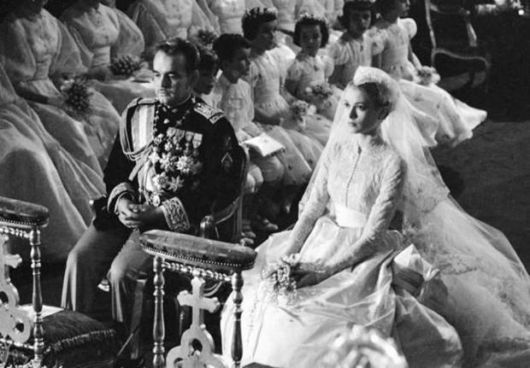 The civil ceremony took place on April 18, 1956, and the Catholic mass was held the following day, April 19. Press called it an event not only as "wedding of the century". Dowry for the bride was a $ 2 million to sew her wedding dress it took 6 weeks working 35 most skilled seamstresses. To carry out the entire wedding palace in Monaco has been carefully decorated, the streets of Monaco, has gathered more than 20,000 people to wish the royal couple happiness.
02. Marriage of British Queen Victoria and Prince Albert, February 10, 1840.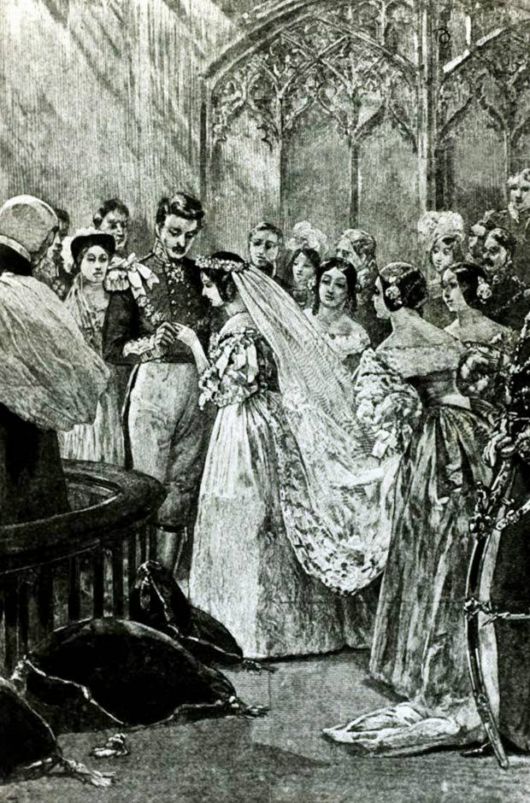 The ceremony was extremely lush and held in compliance with all traditions, except for one – the bride walked down the aisle is not in a white and colored clothes.
03. Marriage of Prince Edward and the American Wallis Simpson, June 3, 1937.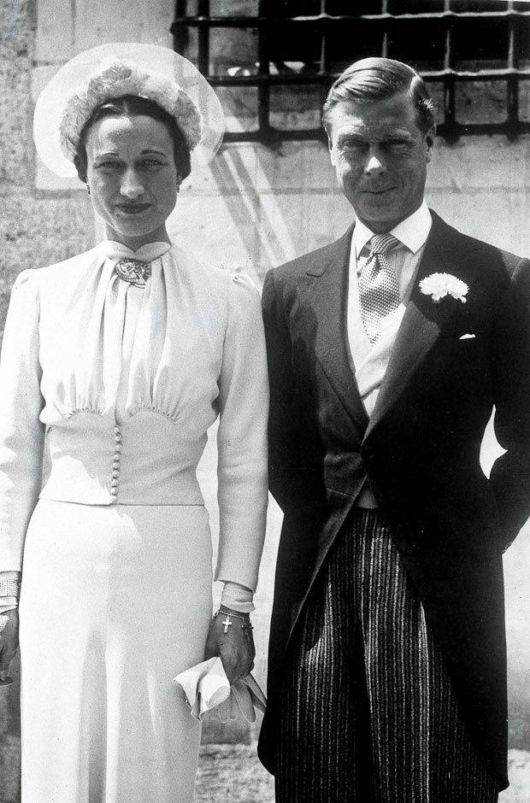 Prior to becoming the wife of Prince Wallis Simpson had time to visit twice married. Such a marriage of King Edward VIII was absolutely inconceivable, therefore, to be able to marry his partner Eduardo had to abandon the British crown and keep only the title of Prince, who was his birthright. This wedding is formally no longer belonged to the king, and the ceremony was extremely modest. At the wedding was attended by a total of 16 guests.
04. Marriage of Princess Elizabeth (who is now Queen Elizabeth II) and Philip Mountbatten, Duke of Edinburgh, 20 November 1947.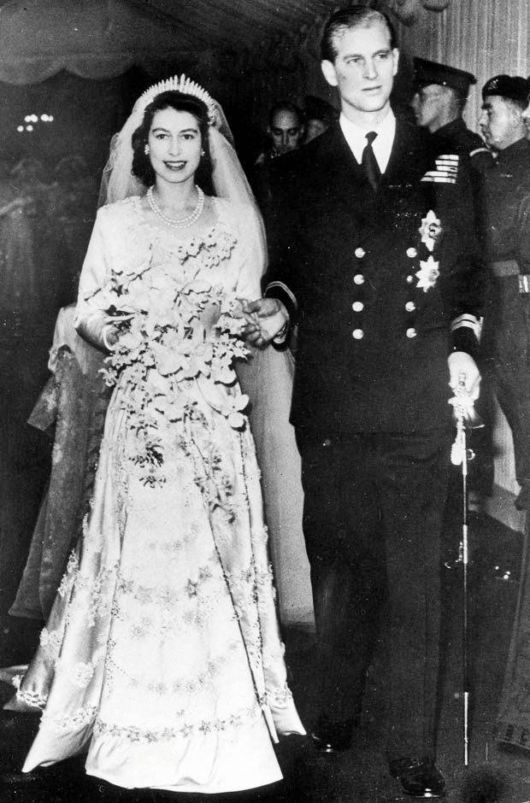 Wedding bridal dress created Norman Hartnell, the official tailor of British royalty. The newlyweds received more than 2,500 wedding presents, and almost 10,000 telegrams of congratulations from around the world.
05. Marrying younger sister of Queen Elizabeth II, Princess Margaret with an English photographer Anthony Armstrong-Jones, May 6, 1960.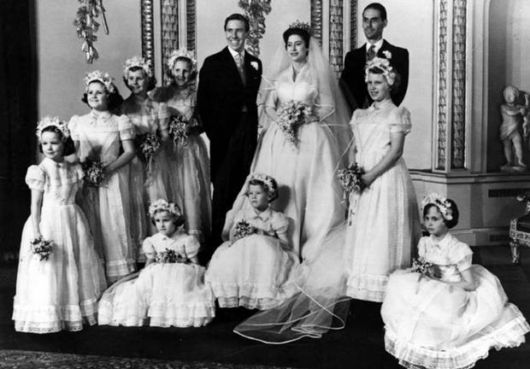 It is this royal wedding of the world's first broadcast on television. Broadcast gathered nearly 300 million viewers. As a wedding gift from a Scottish nobleman Colin Tennant Princess Margaret received a parcel of land on the Caribbean island mystic.
06.Marriage of Princess Anne, only daughter of Queen Elizabeth II, and Lieutenant Mark Phillips on 14 November 1973, just as Prince Charles' birthday (the day he turned 25 years old).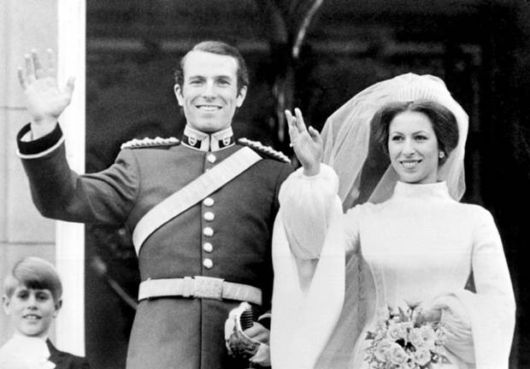 The ceremony was broadcast on television and attended by about 100 million viewers. Having lived in wedlock 19 years, the couple divorced 23 April 1992. That year, Queen Elizabeth II named her "unhappy Year» (annus horribilis).
07. Marriage of Jordan's King Hussein Bin Talal and American Lisa Najeeb Halebi, June 15, 1978.
It was the fourth and last marriage of the king of Jordan. The ceremony took place in accordance with Muslim tradition and was surprisingly modest. CNN is even described the wedding as a modest royal wedding ceremony of all time.
08. Marriage of Princess Caroline of Monaco and the Grimaldi French banker Philippe Junot, June 28-29, 1978.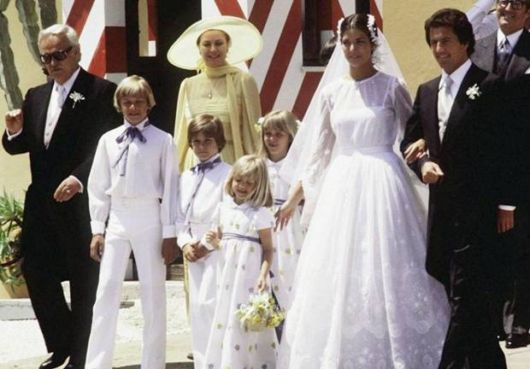 Within two years after the wedding the princess blamed her husband's infidelity and actually divorced him. The Vatican annulled the marriage in 1992 alone.
09. Marriage of Prince Charles of Wales and Lady Diana Spencer, July 29, 1981.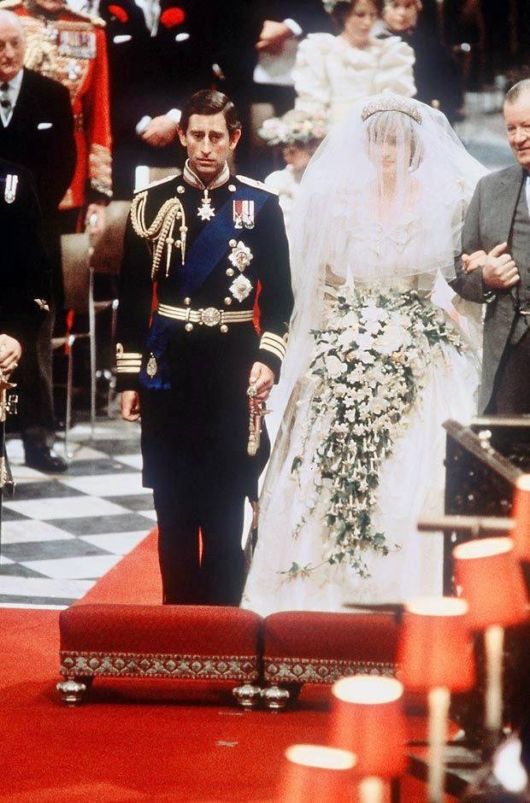 The ceremony was held at St Paul's Cathedral, and was attended by 3500 guests. The wedding was broadcast on television and watched by 750 million viewers. Press called this event "the wedding of the century" and "fabulous wedding." Gorgeous wedding dress with an 8-meter cable for the bride created British designers David and Elizabeth Emanuel. The dress was sewn from silk taffeta, decorated with lace, embroidery, sequins, and 10 000 small pearls. The cost of this fabulous dress was 9,000 pounds.
10. Getting married the second son of Queen Elizabeth II Prince Andrew and Sarah Ferguson, 23 July 1986.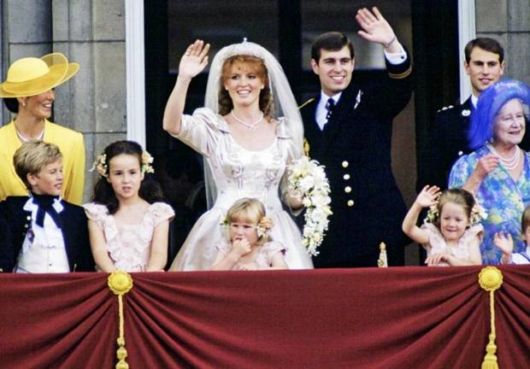 Prince Andrew served as a helicopter pilot in the Royal Navy, so designers have decorated the 5-meter trail bridal gown bride anchor.
11. Marriage of Crown Prince Naruhito of Japan and diplomat Masako Owada, June 9, 1993.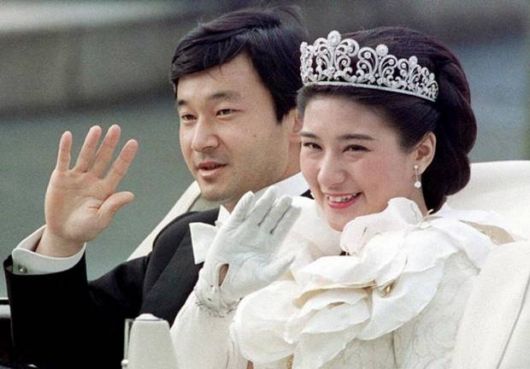 His future wife prince courted for five years, and he twice had to make a proposal to her before she gave her consent. During the wedding ceremony watched 800 guests and 500 million viewers. In 2001, the prince and princess had a daughter – Princess Aiko. Because of the impossibility of having a son Princess Masako for several years suffered from depression.
12. Marriage of Prince Abdallah of Jordan and a Palestinian Rani Faisal Al-Yassin, 10 June 1993.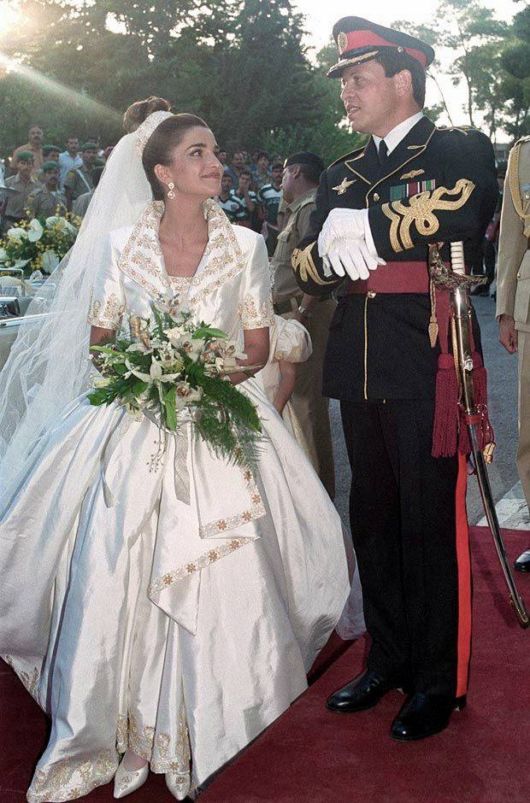 Six months after the wedding, the prince became King of Jordan Abdullah II, and his wife Queen. Queen Rania is very energetic woman, so in 2009 she won the 76-th place in the list of 100 most influential women in the world.
13. Marriage of an American millionaire's daughter Marie-Chantal Miller and Crown Prince Pavlos of Greece.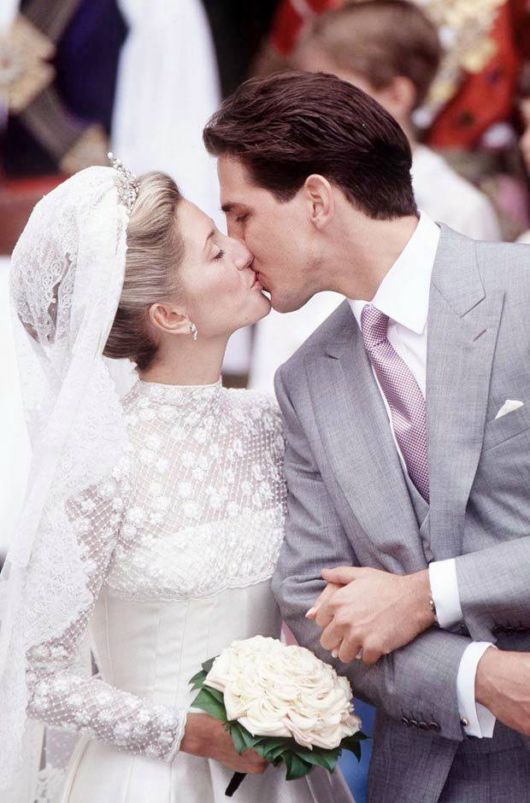 The ceremony took place in London and televised in Greece. The bride's father spent the device of Weddings $ 8 million. At this wedding was attended by even more royals than at the wedding of the Prince Charles and Lady Diana.

14. Getting married the youngest son of Queen Elizabeth II, Prince Edward, Earl of Wessex and Sophie Rhys-Jones, June 19, 1999.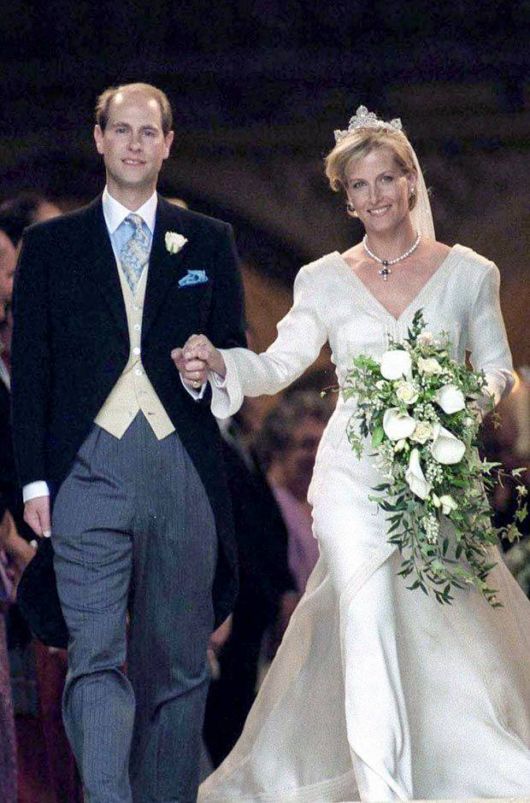 The ceremony was held in the chapel of St. George at Windsor Castle, and in contrast to the weddings of brothers and sisters of Prince Edward, was quite modest. Design of pearl necklaces, adorned the bride's neck, was designed by Prince Edward. As Edward in 1987 ceased to serve in the army, he attended a wedding is not in military uniform, as in the usual costume.
15. Marriage krnonprintsa Norway Haakon and Mette-Marit of Norway, 25 August 2001.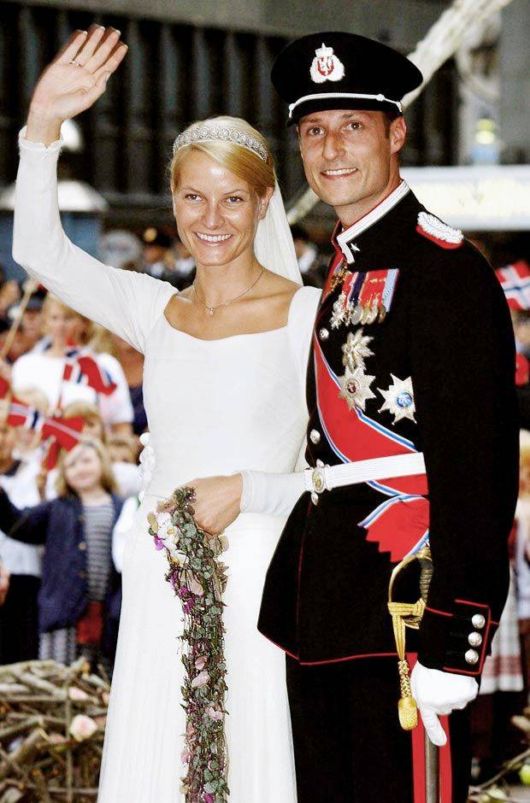 Prior to her wedding to Prince Mette-Marit has always been a waitress in a cafe in Oslo, in addition, she was a single mother and the father of her child has been convicted of crimes related to drugs.
16. Marriage of Prince of Asturias Felipe and Letizia Ortiz, a journalist Rokasolano, May 22, 2004.
The ceremony took place at Madrid's cathedral of Santa Maria la Real de la Almudena. In the entire history of the cathedral royal wedding was held here the first time. Television broadcast the ceremony around the world watched about 1,5 billion viewers.
17. Marriage Brunei Crown Prince Al-Muhtadi Bill Bolkiah and Princess Sarah September 9, 2004.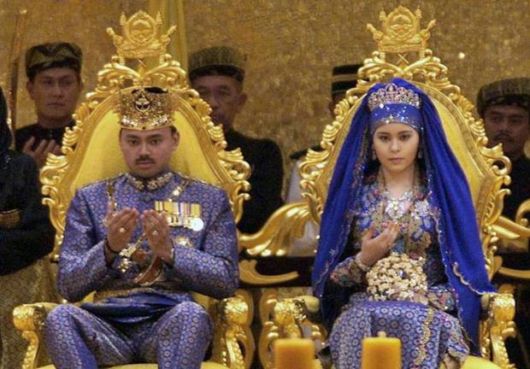 This event is called "the Asian wedding of the century." Celebrations cost $ 5 million. The bride and groom in traditional dress and sumptuous gold jewelry sitting on golden thrones, and flowers in a bouquet of 17-year old bride were made of gold and decorated with diamonds.
18. Marriage of Prince Charles and Camilla Parker-Bowles, April 9, 2005.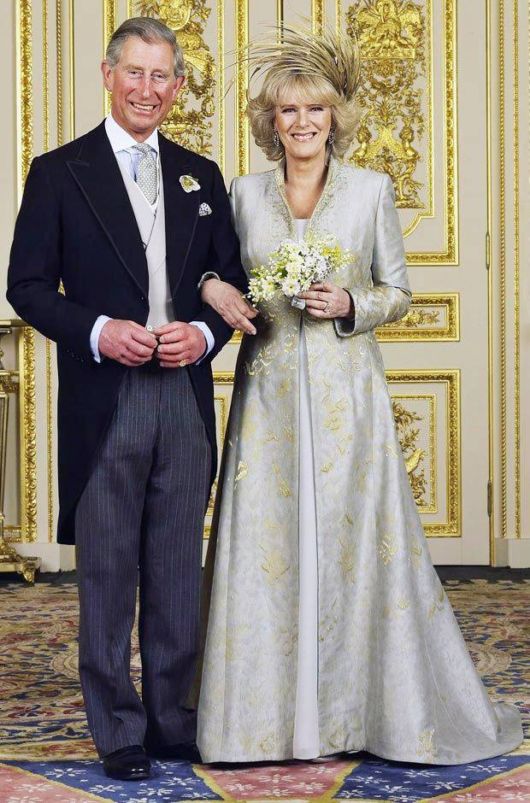 The ceremony was quite modest, and attended by all members of the royal family except the Queen Elizabeth II and her husband Prince Philip. The completed wedding novel Camilla Parker-Bowles and Prince Charles went on for almost 30 years, and is considered the longest in the history of the royal house of Britain.
19. Marrying a Japanese princess and designer Sayaka Yoshiki Kuroda, 15 November 2005.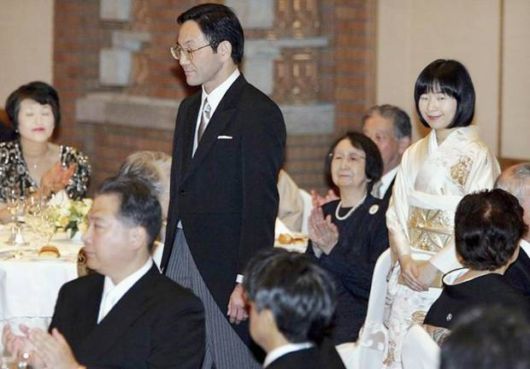 As a result of this misalliance bride as required by law in Japan was deprived of his title and took her husband's surname. Nevertheless, at a ceremony attended by all members of the royal family. Bride's dowry was 1.3 million dollars.
20. Marriage eldest grandson of Queen Elizabeth II by Peter Phillips and Canadian Otemn Kelly, May 17, 2008.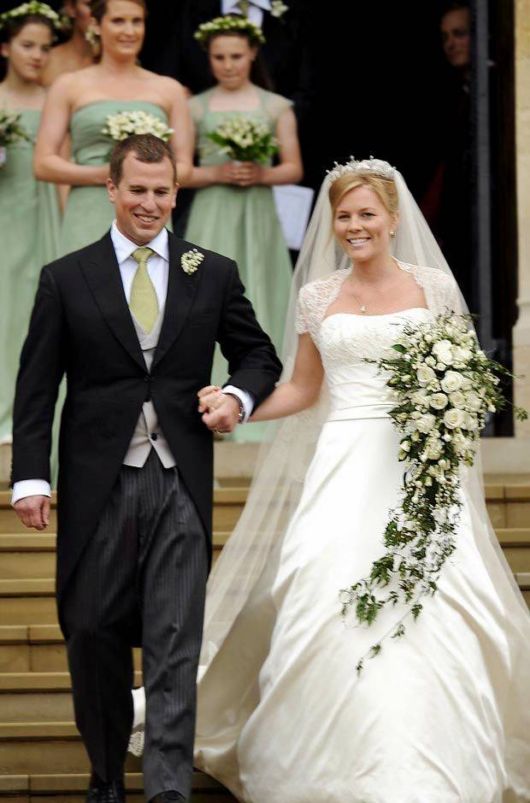 Peter was able to preserve their right to succession, his bride had to abandon Catholicism and go to Anglicanism. The newlyweds have sold the British magazine Hello! their wedding pictures for $ 700,000, which caused a scandal in the royal circles.
21. Marriage of Prince William of Wales and Kate Middleton have not yet taken place. While it is known that the wedding is scheduled for April 29, 2011.