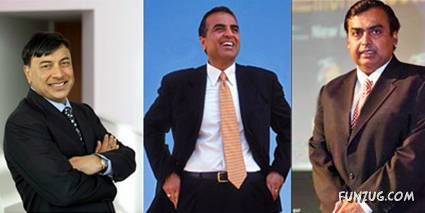 Richest Indians in 2010. More after the break…
10. Gautam Adani
Gautam Adani ? Net Worth: $6 Billion
Started just in 1988, the Adani group has climbed up the ladder fast to reach forefront of business in commodities trading and expanded to infrastructure and energy. Its chairman Gutam Adani is our tenth richest person.
09. Kumar Birla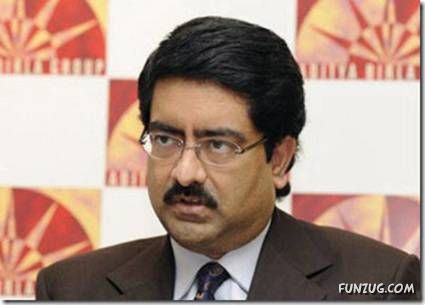 Kumar Birla ? Net Worth: $7.8 billion
Birla group used to be the number two business house in India but after its split some decades ago, one of the group companies Aditya-Birla group, is the world's tenth largest cement company.
08. Sunil Mittal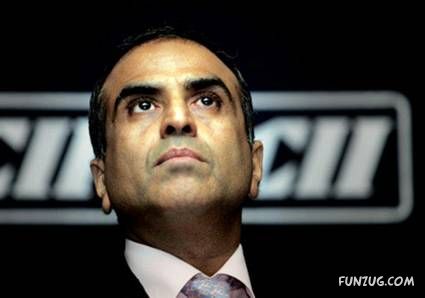 Sunil Mittal ? Net worth – $8.2 billion.
Airtel is the pioneer in the telecom in India and is the number one in the field. It is this company that took mobile phone and telemedia to all the corners of India. The Bharthi Airtel, the company that owns Airtel has Sunil Mittal as its chairman.
07. Savitri Jindal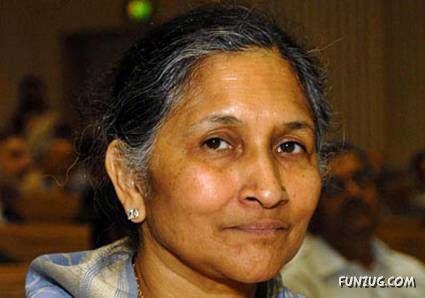 Savitri Jindal ? Net Worth – $12 billion.
Om Prakash Jindal, the founder of the Jindal Group died in March 2005 and the family fortune was divided into four parts for 4 brothers but eh controlling interest went to his wife Savitri Jindal. The lady as the non-executive chairman of the O.P. Indal group. This company manufactures power and steel.
06. Kushal Pal Singh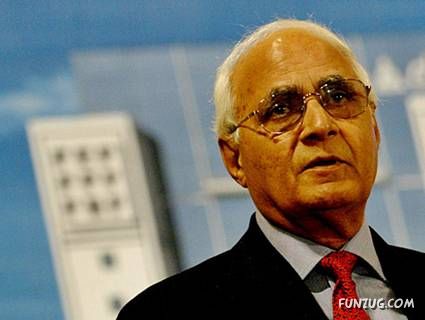 K.P. SIngh ? Net Worth – $13.5 billion.
The property company DLF's slogan says it all: Building India. DLf is India's and now world's largest builders and their operations extend throughout India. Almost all metropolitan and tier II cities come under their developing activities. The chairman Kushal Pal Singh is an army veteran. DLF has a city named after itself near Delhi: DLF city!
05. Shashi & Ravi Rhuia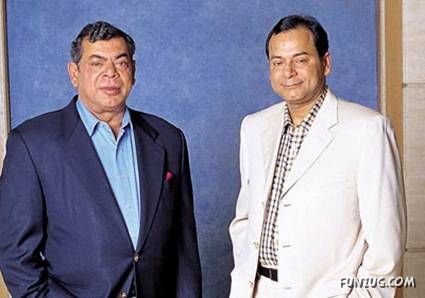 Shashi – Ravi Rhuia ? Joint Net Worth – $13.6 billion.
Family business to the fore again. When Nand Kishore Ruia,their father died, the brothers Shashi and Ravi Ruia took over the company known as Essar group. mainly into shipping and paint in the beginning, now their multi-faceted operations include steel, power and oil.
04. Azim Premji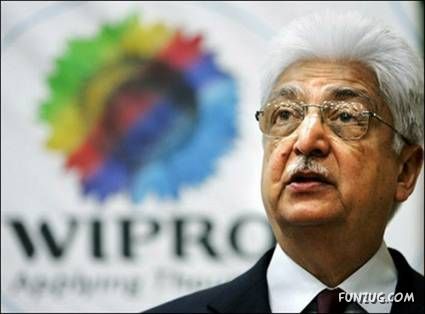 Azim Premji ? Net Worth – $14.9 billion
When Azim Premji was selling cooking oil, nobody knew him. He made a plunge into IT sector when it was in nascent stage. He did not look back since then. His Wipro is as well known as any other IT major in the world with its third largest exports from the country to scores of countries in the world. Computers and allied industries keep him in the 4th position.
03. Anil Ambani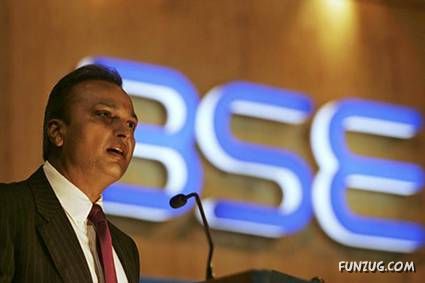 Anil Ambani ? Net Worth – $17.5 billion.
Ambani brothers can easily be the richest people in the world by far, had they chosen to remain as one company. Alas, they had to part company and the younger Brother Anil Ambani comes third in our list of 10 richest Indians. His business interests include telecom, entertainment, financial services and infrastructure. His flag ship company is Reliance Dhirubhai Ambani Group.
02. Lakshmi N. Mittal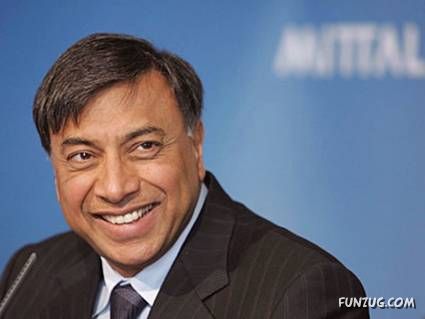 Lakshmi N. Mittal ? Net Worth – $30 billion
You could have called him a little upstart some years ago and you would not have been more wrong. Not any more. From a scrap merchant in erstwhile Calcutta to one of the top steel magnets in the world is no joke. Sheer hard work and prudence has earned him the second place in this list. His factories are present in South America, India and Middle east.
01. Mukesh Ambani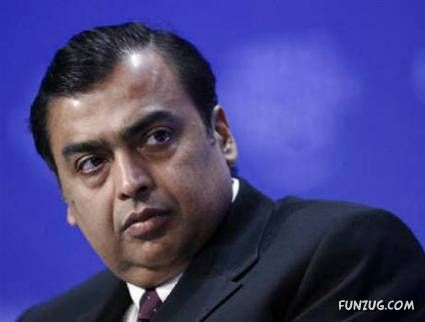 Mukesh Ambani ? Net Worth – $32 billion.
Well, we all know who the first one is in our list. Yes, It is Mukesh Ambani, the elder of the Ambani brothers. He has his hand in many businesses but the important ones are Petrol, oil and gas. His Reliance Industries is the numero uno company in India. Another distinction he has is that he is the second richest man in the world. Fortune magazinwe predicts he will be the richest man in the world before 2014. He continues his father, Dhirubhai Ambani's legacy in business.