World's most stunning decor festival of Christmas is coming, which means here is the collection of the world's most beautiful Christmas trees. Iconic building and city centres are filled with colourful lights and decorations to celebrate this festival. Take a sneak peek around the world decked out in extravagant festive decorations.
The worlds largest solar-powered Christmas tree stands proudly inside of King George Square in Brisbane, Australia, and is a popular site for both locals and holidaymakers.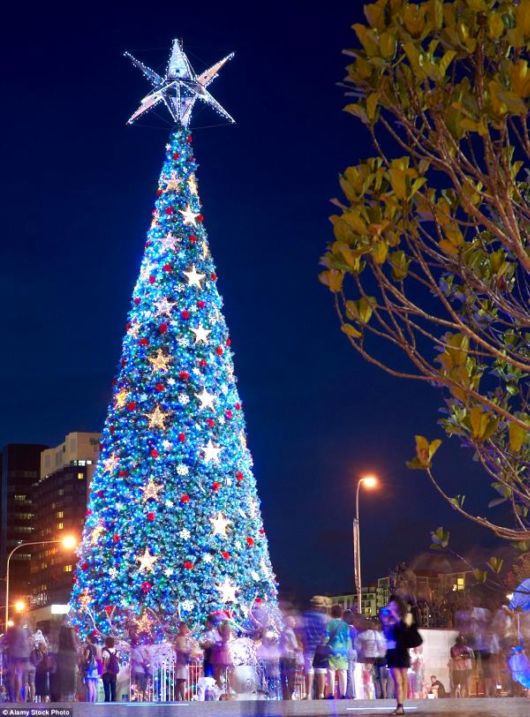 The Galeries Lafayette in Paris prides itself in its extraordinary Christmas tree which hangs from the centre of the building in France.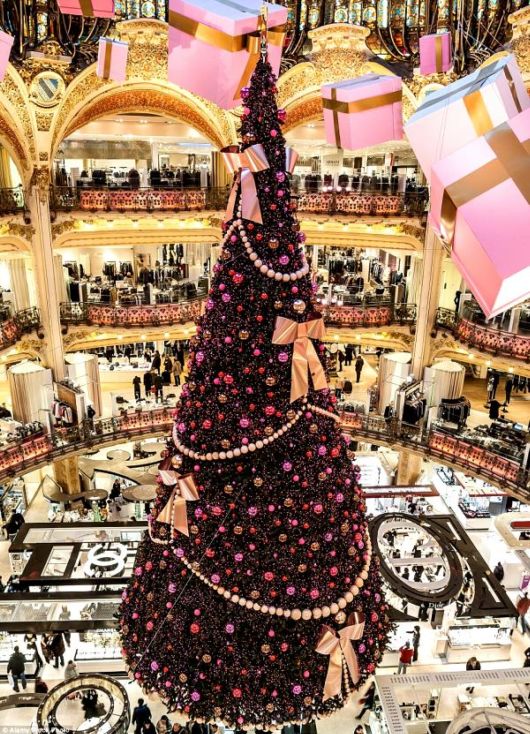 The tree at Lagoa Rodrigo de Freitas in Rio de Janeiro is the world's tallest floating Christmas tree and lights up the night every December.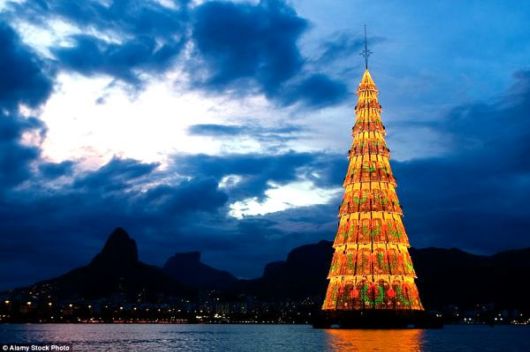 Kyoto station in Japan refer to their festive décor as 'the representative' of the building, as it stands firmly guarding the entrance every December.
The National Christmas Tree is lit annually outside of the White House. This year US President Barack Obama, members of the First Family and hostess Reese Witherspoon turned on the lights.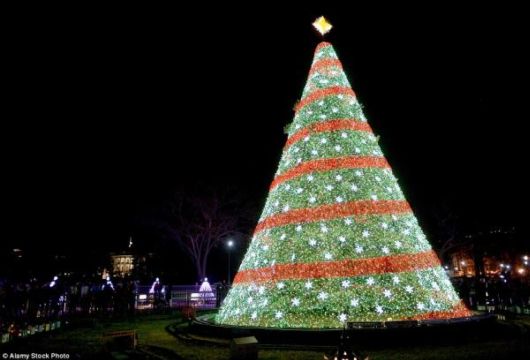 The Bellagio, Las Vegas- This the season to deck the halls and the Bellagio?s Conservatory and Botanical Gardens certainly go all out. Glistening snowflakes, a family of arctic animals and festive ornaments feature in this year's winter wonderland.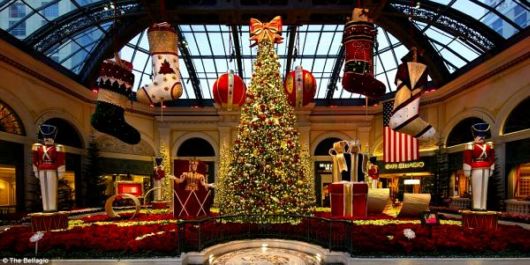 The Plaza Hotel, New York- One of the most impressive hotels is the shining feature in The Plaza Hotel in New York, which features large presents at its base. Santa can even be spotted at the hotel at specific events, completing the Christmas feel for guests staying there over the holidays.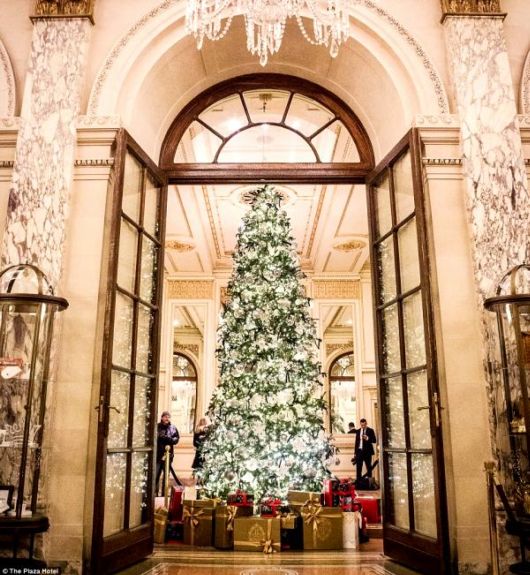 The Vatican Christmas Tree, also called the Saint Peter's Christmas Tree, is the decorated tradition that is erected annually in the square.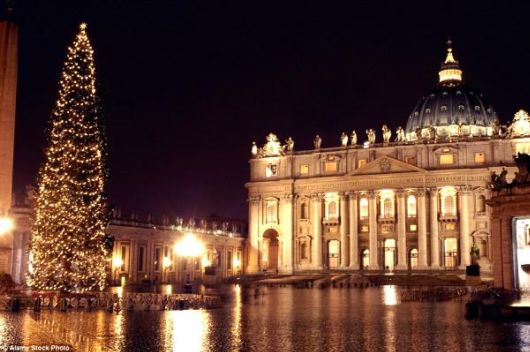 The huge Christmas tree makes Frankfurt's festive market one of the most beautiful in the world. The 30-metre feature also hosts several entertainment events throughout the holiday – including carol singing.