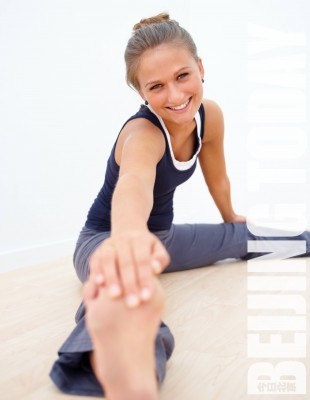 The stronger your feet the better is your chance to keep your feet away from health problems. Here are some great exercises to keep your feet fit. This is really good if your feet tires easily. These simple movements will strengthen your feet muscles. You can even teach small kids this of simple feet exercises on your bonding time. Definitely, they would love to execute this simple feet exercises.
Note: Perform these movements very slowly and feel your feet muscles move.
Exercise your ankles:
Sit on a chair and cross your left leg over the right Rotate the foot of your top leg (left leg). Point your toes down, towards the inside of your ankle, up, then towards the outside of your ankle. Rotate your foot on that direction for 12 to 15 times then do it on a reverse direction for 12 to 15 times as well. Switch legs (right leg this time). Do the same procedure. Strengthen your calf and heal muscles:
Sit on the floor with your legs straight to the front. Bend your feet towards you as far as possible. Strengthen your toes and muscles on top of the foot:
Sit on a chair with your bare feet on the floor. Try to pick up things like towels, pencils and, or other things that could be pick up by your toes. Do not forget to include walking as exercise to keep your feet in good shape. It is not just good for your feet but to your health in general.