World?s 10 most fascinating deserts: snow-covered desert, desert with salt lakes, world?s largest salt-lake desert, desert with salt lakes, white desert,driest desert, desert with elephants, red desert, black stone desert, world?s driest but most humid desert and largest desert in the world.
1. Taklamakan Desert (Xinjiang, China), the snow-covered desert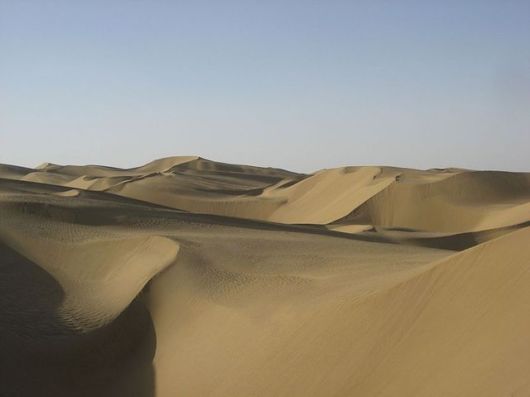 Taklamakan is one of the largest sand deserts in the world. In 2008, a heavy 11-day snow covered the desert and transformed it into a white world.
2. Lencois Maranhenses National Park (Brazil), the desert with salt lakes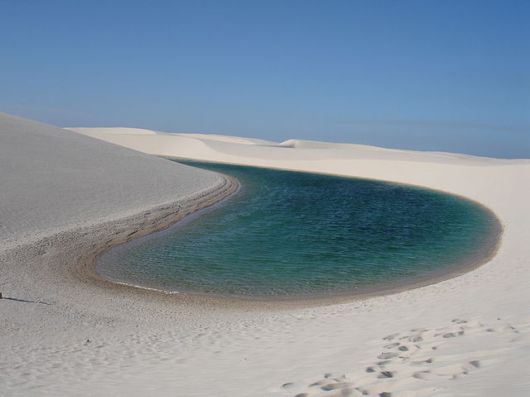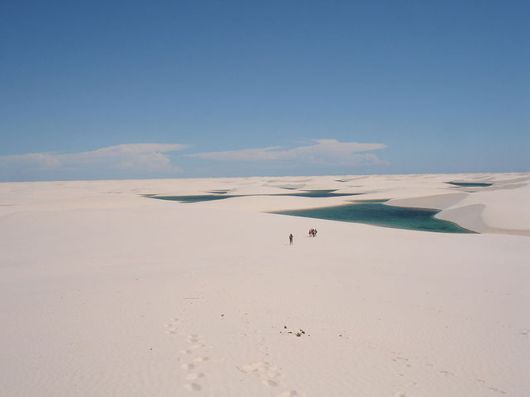 Every year from July to September, heavy rainfall creates thousands of ponds in the desert. The white sand dunes mixed with blue lakes will leave you wondering if you?re in a desert or by the sea
3. Uyuni Desert (Bolivia), the world?s largest salt-lake desert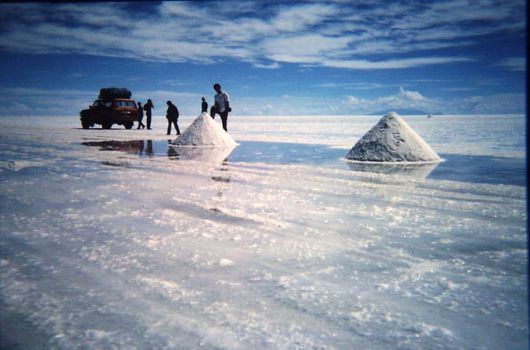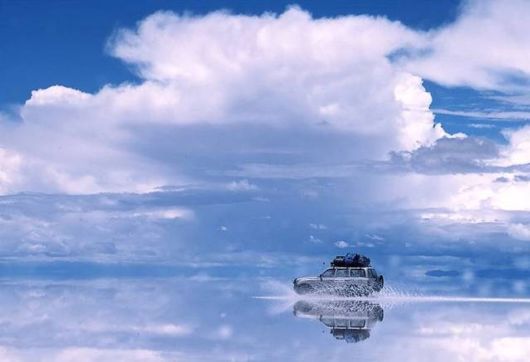 As the world?s largest salt lake, Uyuni has 65 billion tons of salt, with many salt beds spanning more than 10 meters. The surface of the lake reflects the sun?s light like a mirror, and the body of the lake is colorful because of the mineral deposits at the bottom. But with an altitude of 3,700 meters and 10,000 square kilometers of uninhabited lake area, it can be difficult to reach it.
4. Farfara Desert (Egypt), the white desert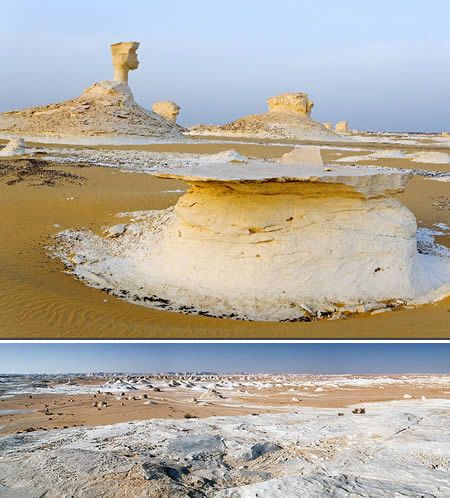 In contrast to the yellow deserts in most other places, this desert 45 kilometers north of Farafara, Egypt, is a creamy white.
5. Atacama Desert (Chile), the driest desert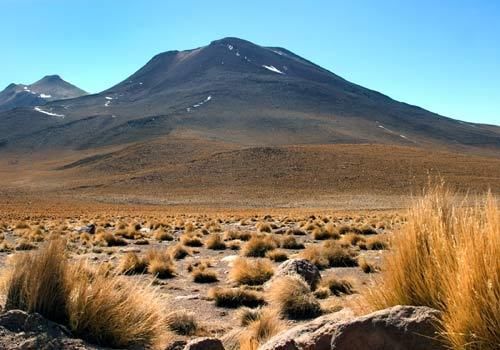 According to the ?Guinness Book of World Records?, the Atacama Desert is the driest in the world. A 400-year drought recorded here lasted from the late 16th century to 1971.
7. Simpson Desert (Australia), the red desert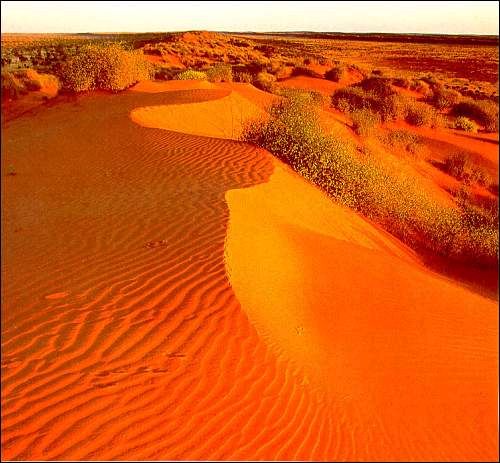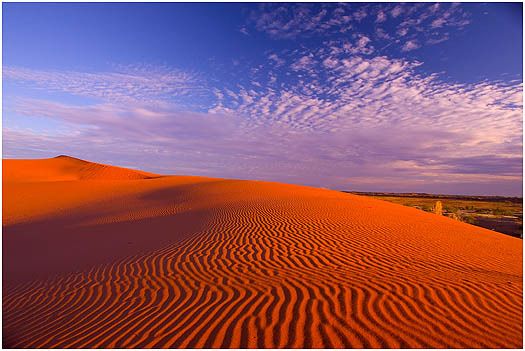 Simpson Desert is famous for its red color, caused by ferric oxide rust covering the sand and then turning to powder and mixing with the sand.
8. Black Desert (Egypt), the black stone desert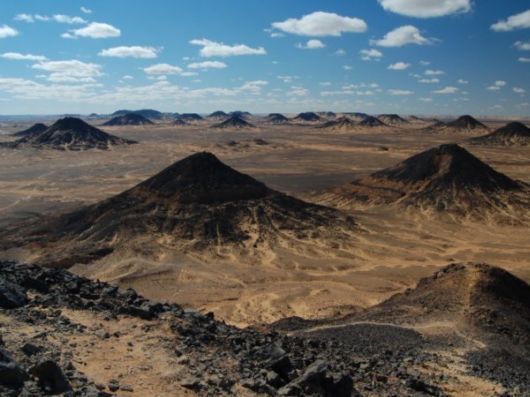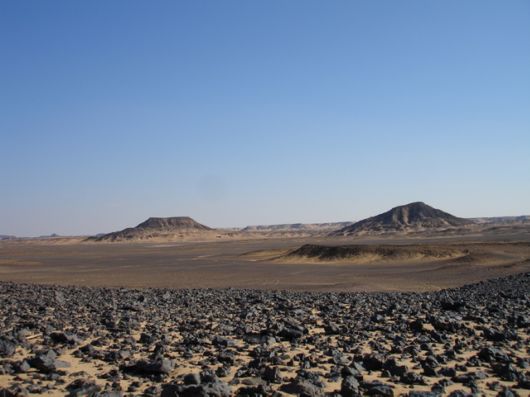 Located in an area formed by volcano eruptions that is just 100 kilometers northeast of the Farafara white desert, the Black Desert is littered with small black stones.
9. Antarctica, the world?s driest but most humid desert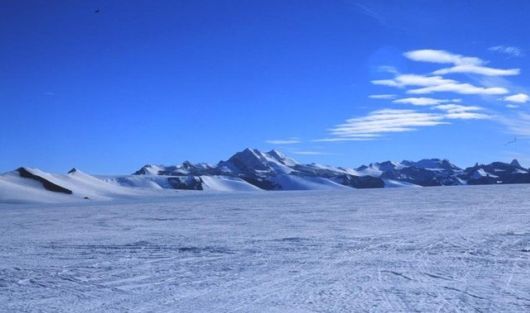 The average rainfall in Antarctica is less than 5 millimeters, but at the same time, 98 percent of the land is covered with ice and snow. The result of these extreme weather conditions is dryness, humidity and cold temperatures that make Antarctica uninhabitable for humans.
10. Sahara, the largest desert in the world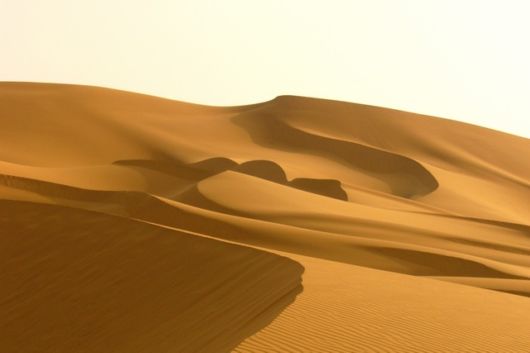 At over 9 million square kilometers, the Sahara covers most of North Africa and is home to a number of peoples and languages. The desert stretches from the Red Sea, including parts of the Mediterranean coasts, to the Atlantic Ocean.