Bangkok
A Thai gardener works on an organic rooftop herb and vegetable garden atop a high-rise building in Lak Si District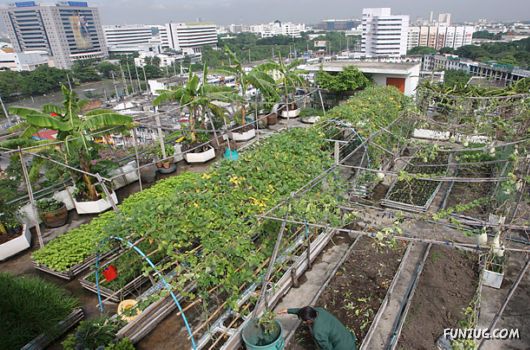 Tokyo
Tomatoes grow under fluorescent lights at Pasona O2, an underground farming facility designed to promote interest in alternative-farming technology for city dwellers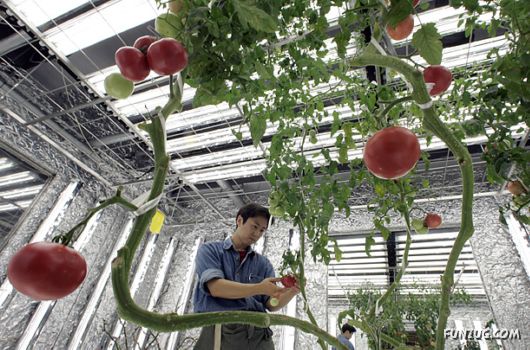 Arakawa, Japan
Local farmers in this part of the Japanese capital produce heirloom daikon radishes to preserve traditional daikon stock, some of which date back to the Edo period (1603 to 1868)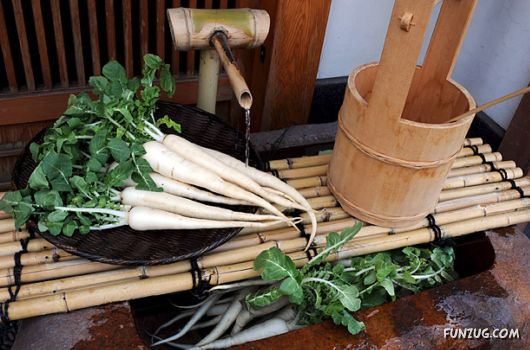 Charlestown, Mass.
A member of the Food Project harvests vegetables on an urban-farm plot in the Dorchester neighborhood of Boston. The organization harvests produce and distributes it to the local farmer's market and to hunger-relief agencies in the greater Boston area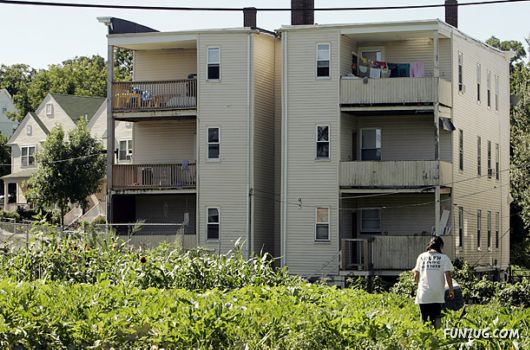 New York City
Plants grow at the P.S.1 Contemporary Art Center exhibition "P.F.1 (Public Farm One)" in the Queens borough of New York City, an installation celebrating the theme of urban farming. The entire installation, which also features a chicken coop and a vegetable-juicing station, is solar-powered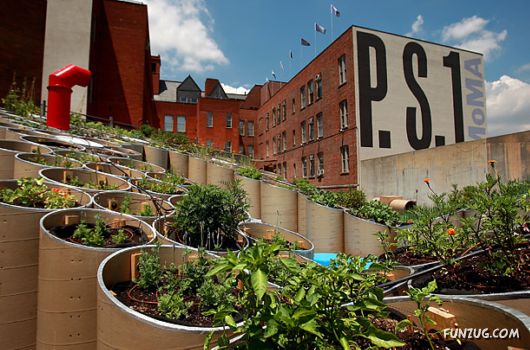 Brooklyn, N.Y.
An urban beekeeping couple look over a colony of Italian honeybees on the roof of their building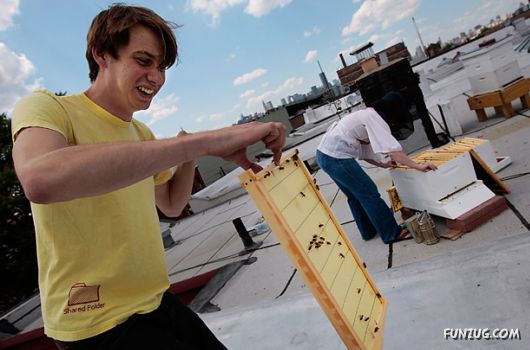 London
Beekeeper John Chapple tends to a beehive on an urban rooftop garden in Hackney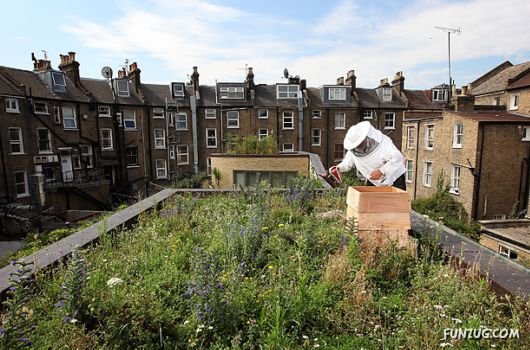 San Francisco
Maya Donelson tends to some of the plants on the roof of the Glide Memorial Church. She is the creator of the church's rooftop growing program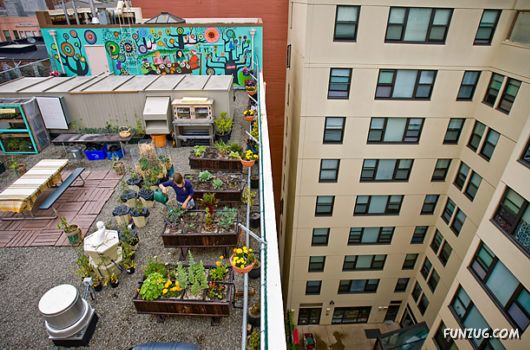 Oakland, Calif.
A worker at City Slicker Farms carries supplies through the organization's Center Street Farm. City Slicker Farms makes thousands of pounds of fresh fruit and vegetables available on a sliding scale to people in West Oakland, where 60% of the residents live below the poverty line and there is not a single grocery store in its 8-sq.-mi. district. The nonprofit organization builds its gardens on vacant lots and in the backyards of area homes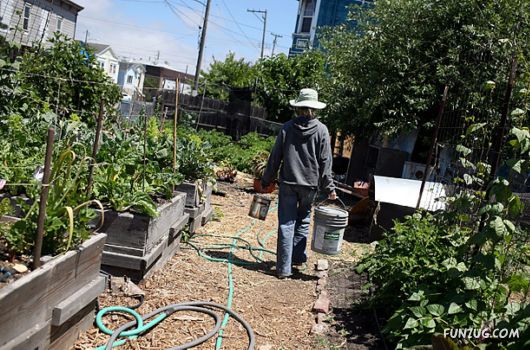 Oakland, Calif.
Freshly harvested squash lies at City Slicker Farms' Center Street Farm