San Francisco: Coi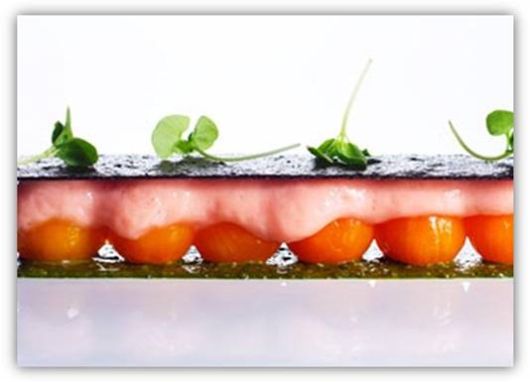 At Coi, visionary chef Daniel Patterson (an F&W Best New Chef 1997) idolizes produce in dishes like this upside-down tomatoes tart, in which quickly charred, peeled cherry tomatoes sit on a bed of pesto and are topped with a tomato puree (made in a whipped-cream dispenser) and a crispy olive tart shell.
Errenteria, Spain: Mugaritz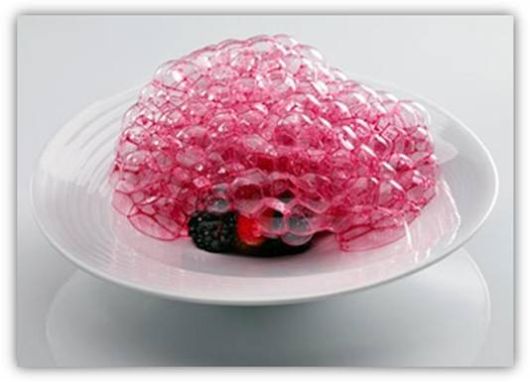 Dish: Red Fruits From the Garden
A year's worth of experimentation went into Andoni Luis Aduriz's voluminous edible bubbles, made with sun-ripened berries and beetroot. The Michelin-two-starred Mugaritz was destroyed by a kitchen fire in February 2010, but Aduriz reopened it in June.
Paris: Pierre Gagnaire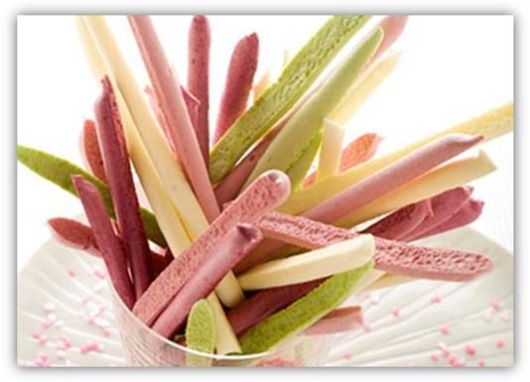 Dish: Les Cristaux de Vent ("Wind Crystals")
Legendary French chef Pierre Gagnaire gives the meringue a divine twist. He adds water to the classic egg white and sugar mixture to make them ethereally light??a discovery by molecular gastronomist Hervé This??and shapes them into gorgeous-looking sticks
Laguiole, France: Bras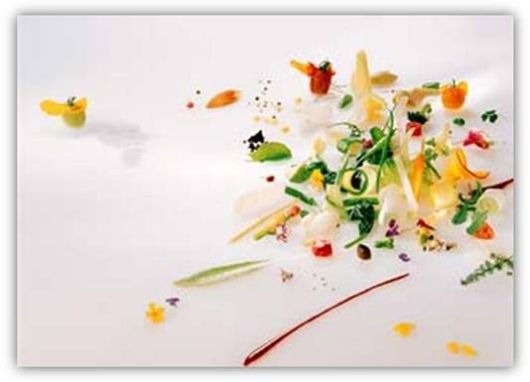 Dish: Gargouillou
This beautifully composed salad by the super-cerebral Michel Bras can have up to 60 individually prepared vegetables, leaves, flowers and seeds, which vary depending on the day.
New York City: Le Bernardin
Dish: White Tuna Poached in Olive Oil
Seafood genius Eric Ripert juxtaposes the high and low in this playful dish of white tuna poached in olive oil, topped with delicate sea beans, crispy potato chips and a light red-wine béarnaise sauce.
Chicago: Alinea
Dish: Heart of Palm
At Alinea in Chicago, the always-forward-thinking Grant Achatz (an F&W Best New Chef 2002) serves hearts of palm stuffed with five different fillings??from vanilla pudding to truffle-pumpernickel puree??on five separate pedestals.
Yountville, California: French Laundry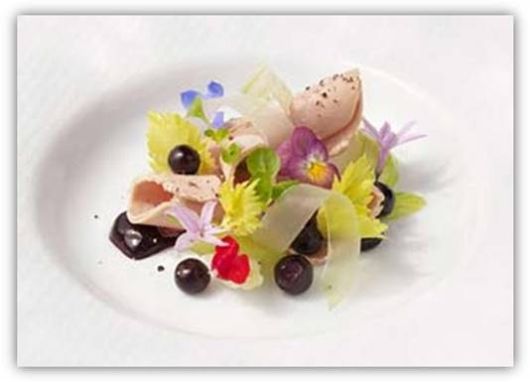 Dish: Confit of Moulard Duck "Foie Gras"
This dish by chef de cuisine Timonthy Hollingsworth at the renowned French Laundry combines carefully shaved frozen foie gras with pickled huckleberries and blossoms from the restaurant's garden.
New York City: Jean Georges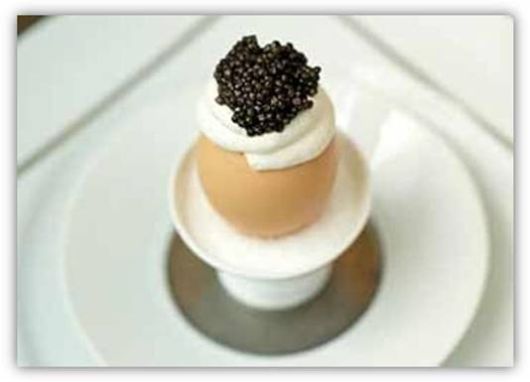 Dish: Eggs Caviar
Jean-Georges Vongerichten's elegant Eggs Caviar offers buttery, soft-scrambled eggs served in the shell, topped with whipped cream and a spoonful of caviar.
Paris: Alain Ducasse au Plaza Athénée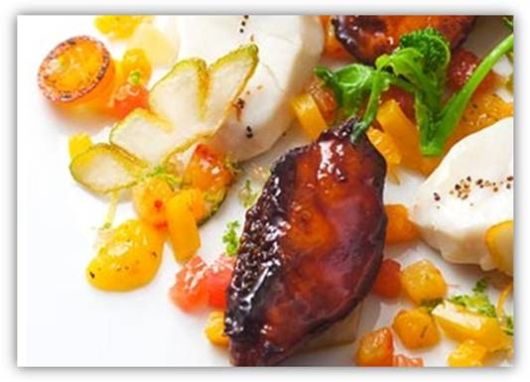 Dish: Sea bream, citrus fruit/peppers, caramelized ventrèche
Among the haute dishes at French megachef Alain Ducasse's grand restaurant is this fish-and-citrus creation in which sea bream is prepared two ways and dotted with colorful cubes of lemon, yuzu and bergamot-flavored jelly.
New York City: Eleven Madison Park